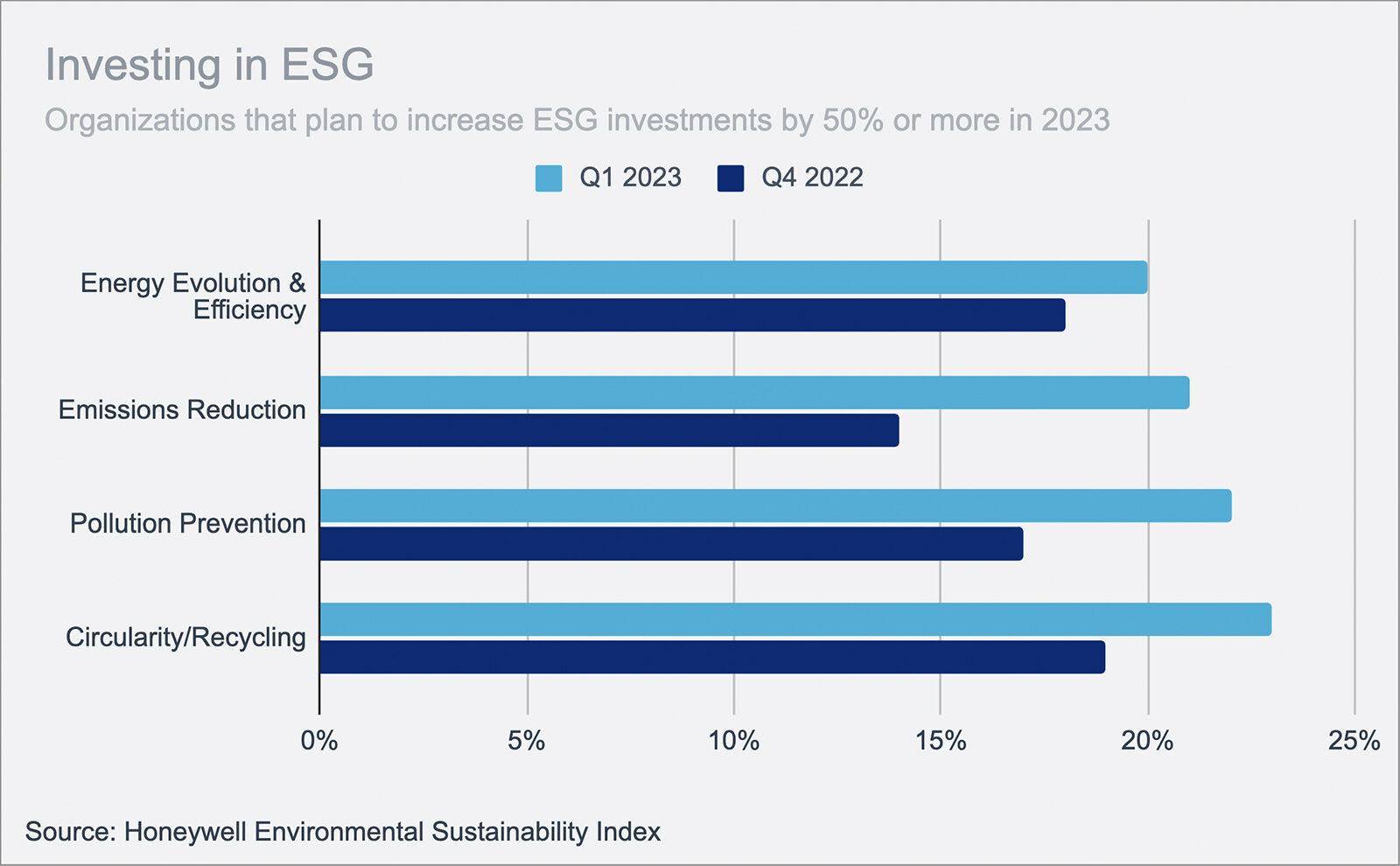 According to the latest Honeywell Environmental Sustainability Index, a quarterly survey of environmental sustainability (ES) business leaders, most companies say they are increasing sustainability spending over the next 12 months, while only around 2% are planning to reduce it.
At least 20% of respondents said their companies will increase their budgets by at least half or more in a variety of categories: energy evolution and efficiency (20%), emissions reduction (21%), pollution prevention (22%), and circularity and recycling (23%). 
Overall, most organizations are prioritizing energy evolution and efficiency over other ES initiatives, with 38% saying their companies will increase investments by up to 20% from last year and another 30% saying they will increase budgets in the range of 21% to 49%. 
When it comes to setting sustainability goals over the next decade, North American organizations appear to trail most other regions in establishing long-term 2030 ES goals, while Asia Pacific prioritizes sustainability goals more than any other region.