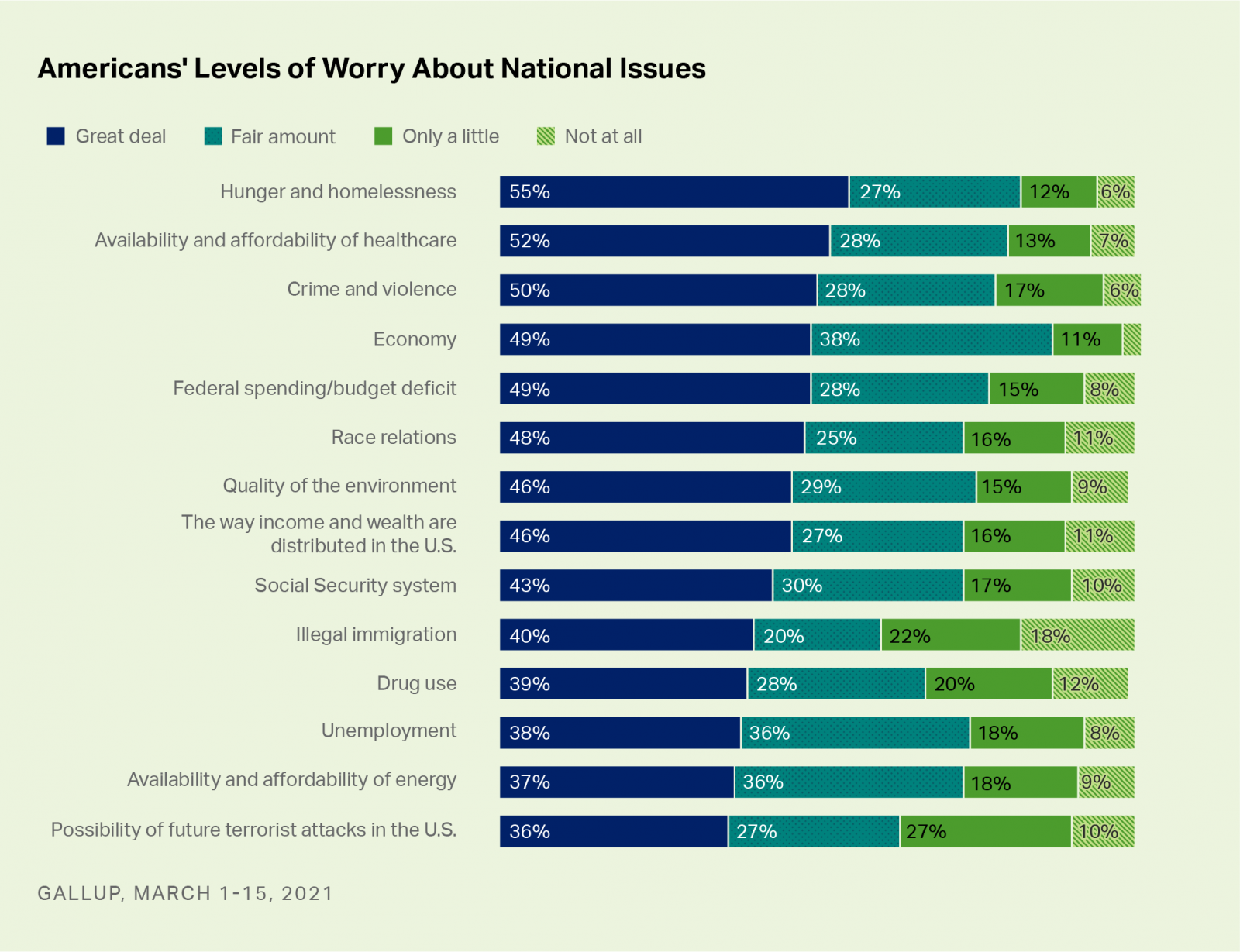 For the first time in nearly two decades, the majority of Americans are worried about hunger and homelessness to a great extent. Concerns over poverty are at their highest point in the 20 years that Gallup has tracked this issue, having increased eight percentage points since last year.
A study shows that chronic homelessness is expected to increase by 49% in the U.S. due to economic complications stemming from the pandemic. Economists predict homelessness will peak in 2023, with over 600,000 at risk of losing their homes. 
When it comes to providing enough food for their household, about 22 million — or 11% — of all U.S. adults fall short, while 77% of U.S. adults cite financial restraints in obtaining food. COVID-19 has shown how fragile the global food system is, but collaboration between farmers, consumers, funders, governments, businesses and NGOs can help move the country to a healthier system.