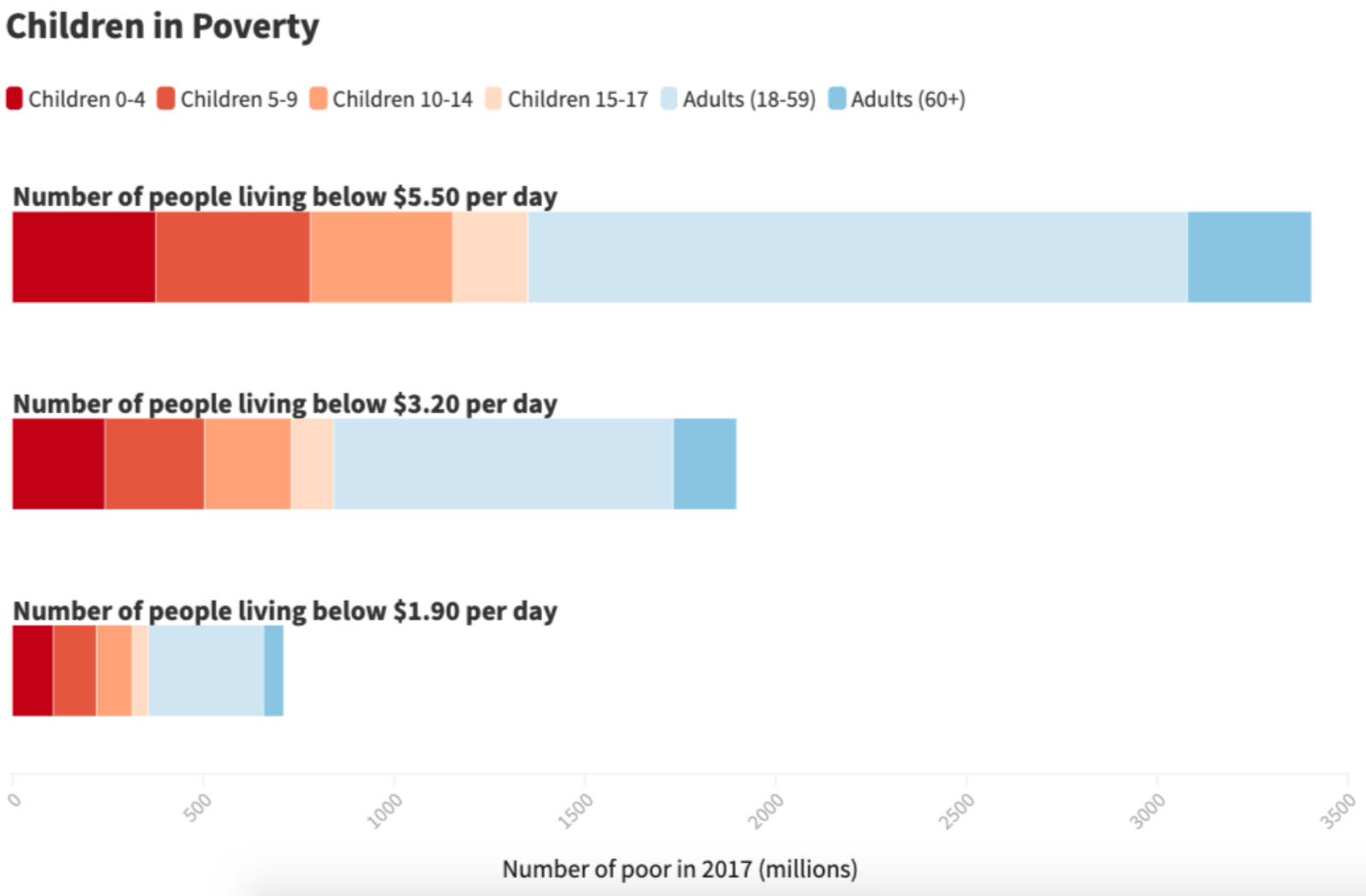 Globally, one-in-six children lived in extreme poverty prior to coronavirus. A UN study released in September showed that an additional 150 million children were already pushed into poverty as a result of the pandemic. This number will likely continue to grow from COVID-19's impact on income generation and food security, according to a report by UNICEF and the World Bank Group. 
Sub-Saharan Africa accounts for 65.8% of children living in extreme poverty, followed by South Asia. Nearly 20% of children under five-years-old in developing countries live in extremely poor households. These regions especially have limited access to resources, such as water, education, food and electricity. Studies show that children in poverty have a higher chance of developing long-term health complications. 
The UN Sustainable Development Goals aim to prioritize funding and international cooperation to help end extreme poverty by 2030. When the public and private sector work together with communities, "change happens: families move out of poverty, children are protected from diseases, girls become students, instead of brides, and much more," according to the United Nations Foundation.