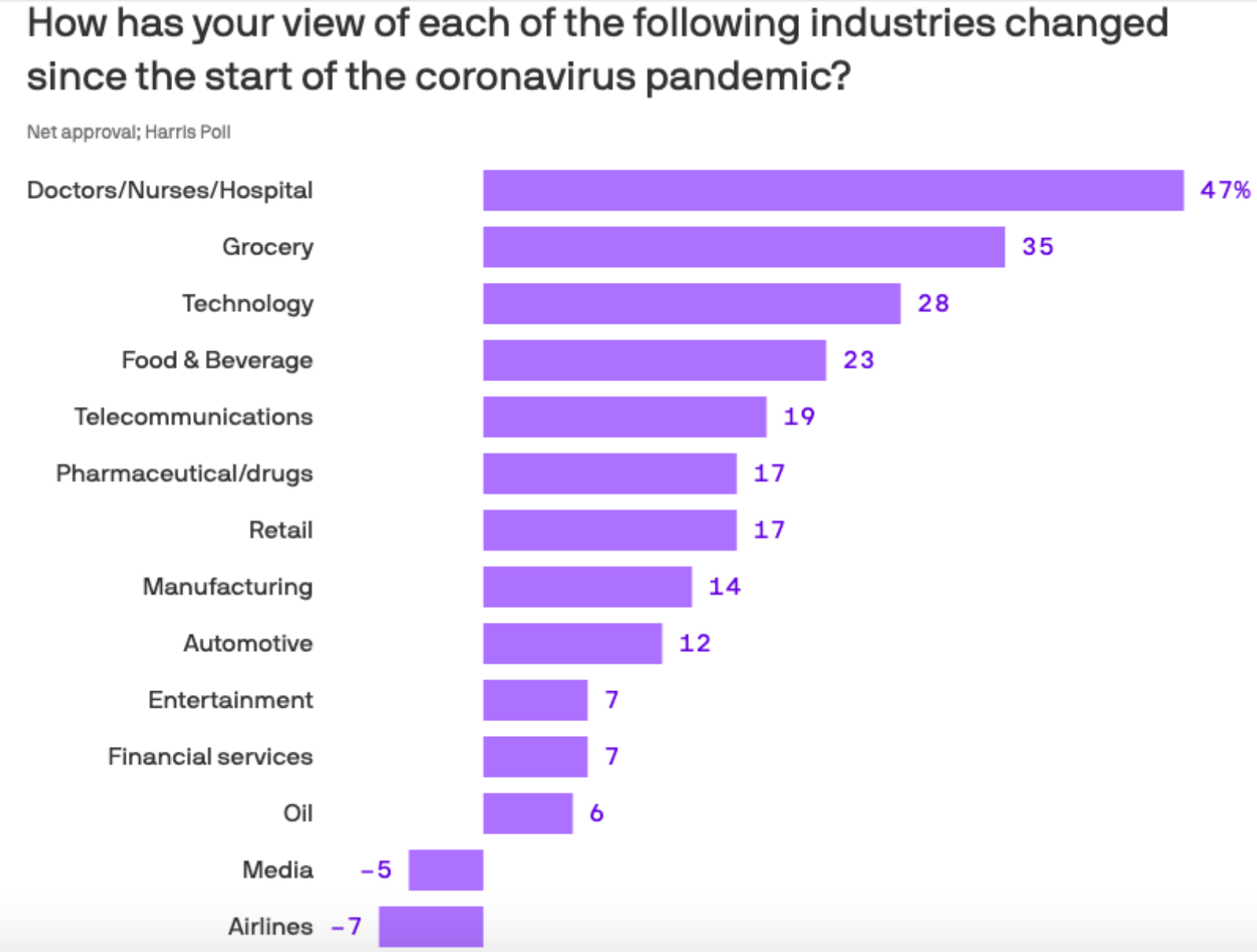 The American public has been responding favorably toward corporations since the start of the coronavirus outbreak. According to a new Axios/Harris poll, 75% of respondents believe that companies were more reliable than the federal government during the lockdown. 
The health and grocery industries saw the highest approval rating among consumers — at 47% and 35% respectively — while both the media (-5%) and airlines (-7%) industries scored the lowest. Respondents rated the top 100 companies across seven qualities: affinity and trust, citizenship, ethics, culture, vision, growth and products and services. The poll weighted affinity as the highest compared to all other categories. 
Companies that focused on using their resources and platform to solve problems related to COVID-19, like pharmacies, streaming services and packaged goods, gained the most trust from consumers. The results also showed that consumers have higher trust in companies that address societal issues. In the midst of the Black Lives Matter movement, this will most likely be a long-term trend beyond the pandemic.