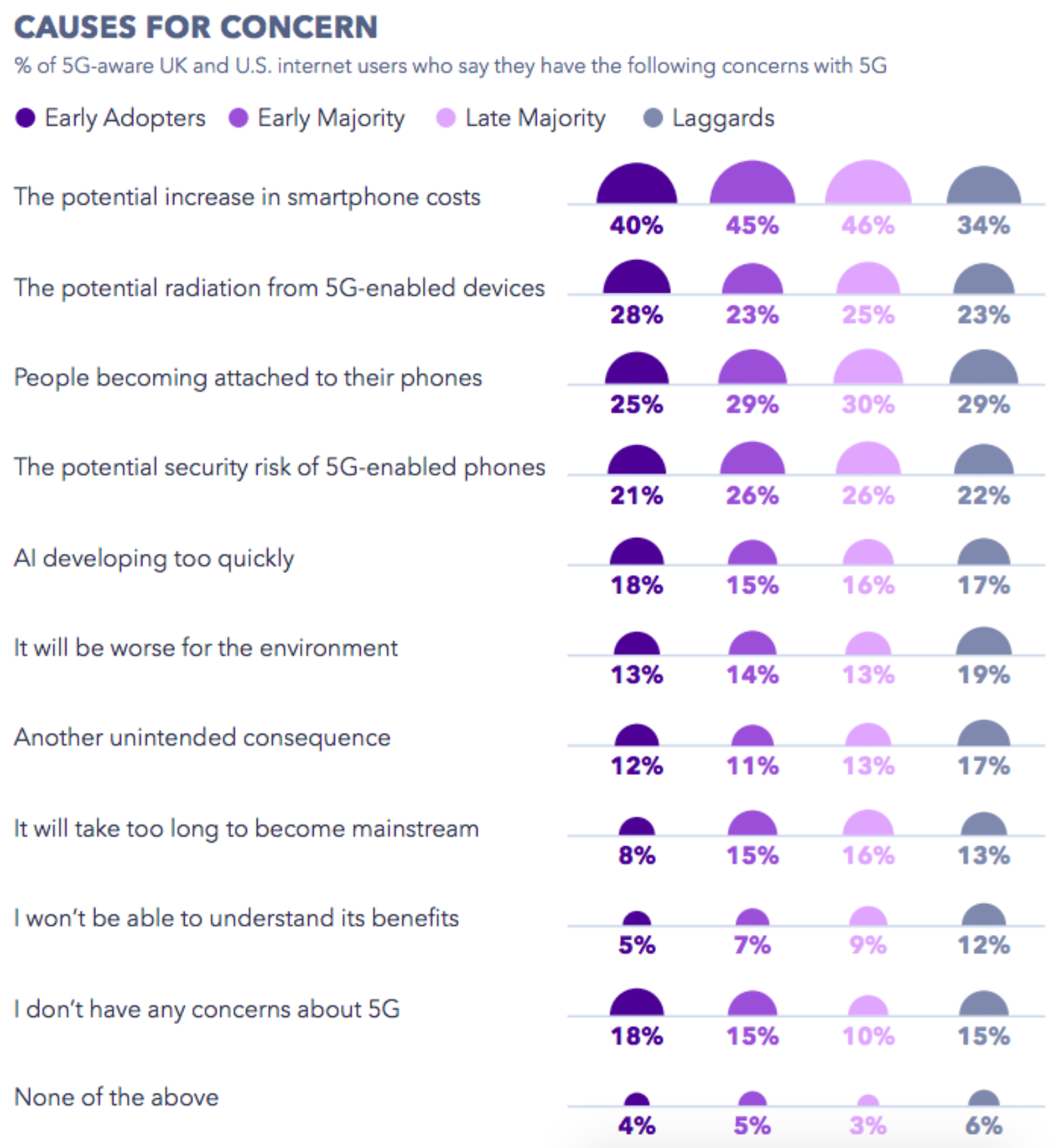 Financial and health concerns rank as the top barriers to 5G technology adoption.
An expected increase in the cost of smartphones and the potential health-related dangers of radiation are the top-two consumer concerns regarding the technology, according to a survey of online populations in the U.S. and U.K.
Forty-one percent of consumers are wary of the expense of 5G, with women, Gen Z and late adopters — those who prefer to assess the value of 5G before switching over — particularly concerned. 
Potential exposure to radiation comes in second. Some contend there is still not enough conclusive independent research on the dangers and safety of 5G, while others affirm there is no threat posed by the technology. 
Telecommunications companies have begun providing more information on how 5G works and what its benefits are to win consumers over. But uncertainty around safety is delaying the technology's deployment, making the case for additional and independent research.