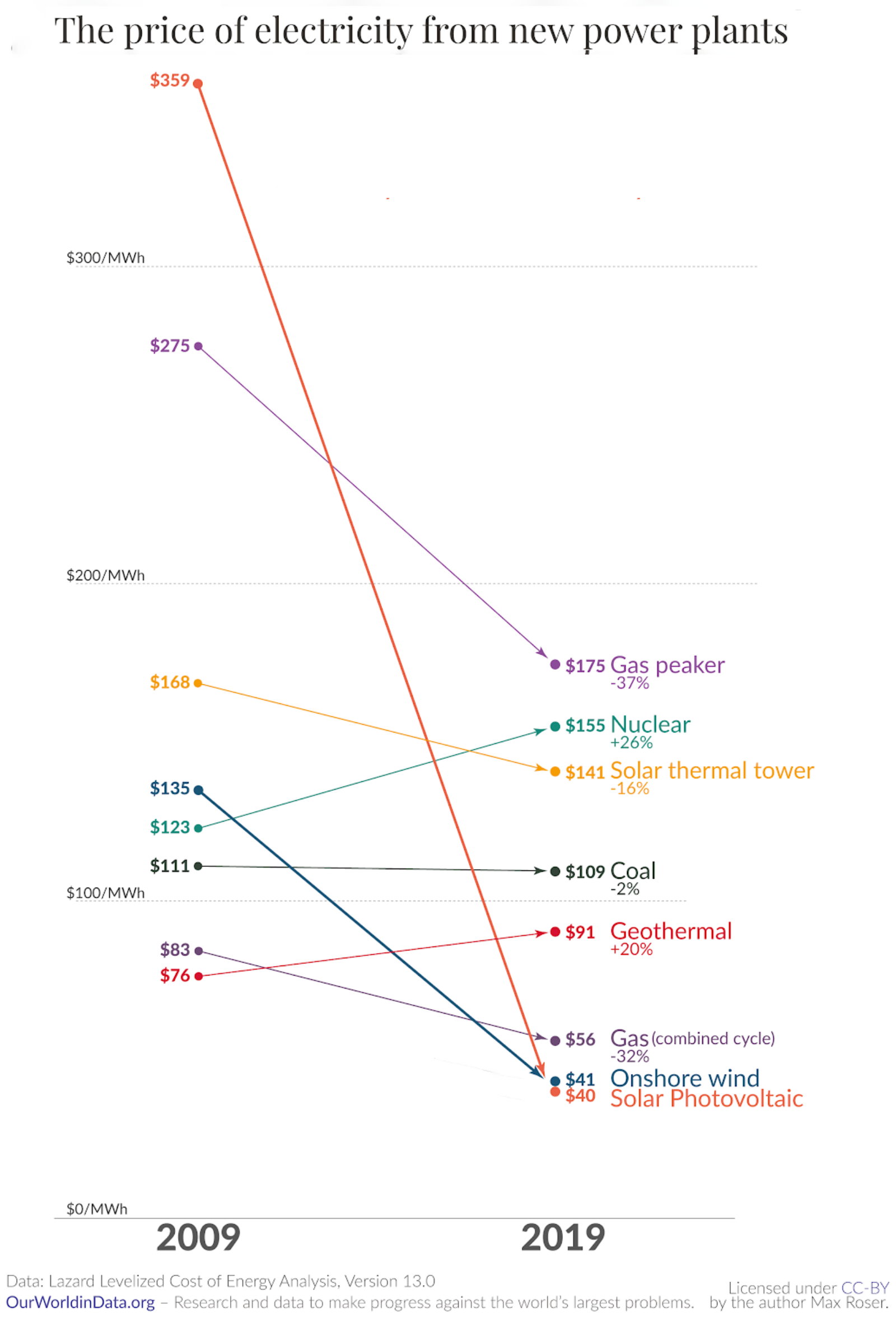 Electricity prices are expressed in 'levelized costs of energy' (LCOE). LCOE captures the cost of building the power plant itself as well as the ongoing costs for fuel and operating the power plant over its lifetime.
The price of solar electricity dropped by 89% in the last 10 years, becoming the world's cheapest source of electricity. A learning curve related to the sector's technology, involving "innovation that reduce[d] the amount of labor, time, energy, and raw materials needed to produce the technology," resulted in a steep decline in its cost, according to author Ramez Naam. Offshore wind power saw a similar technology learning curve with prices falling by 70%. 
The price of electricity from coal has remained nearly the same, dropping only by $2 per MWh to $109 over the last 10 years. The costs of electricity from wind and solar are now significantly lower than electricity from coal at $41 and $40 per MWh, respectively. 
Increased use of solar and wind electricity would lead to more jobs, lower prices for consumers and a more sustainable environment. "The more renewable energy technologies we deploy, the more their costs will fall. More growth will mean even more growth," wrote Our World in Data.