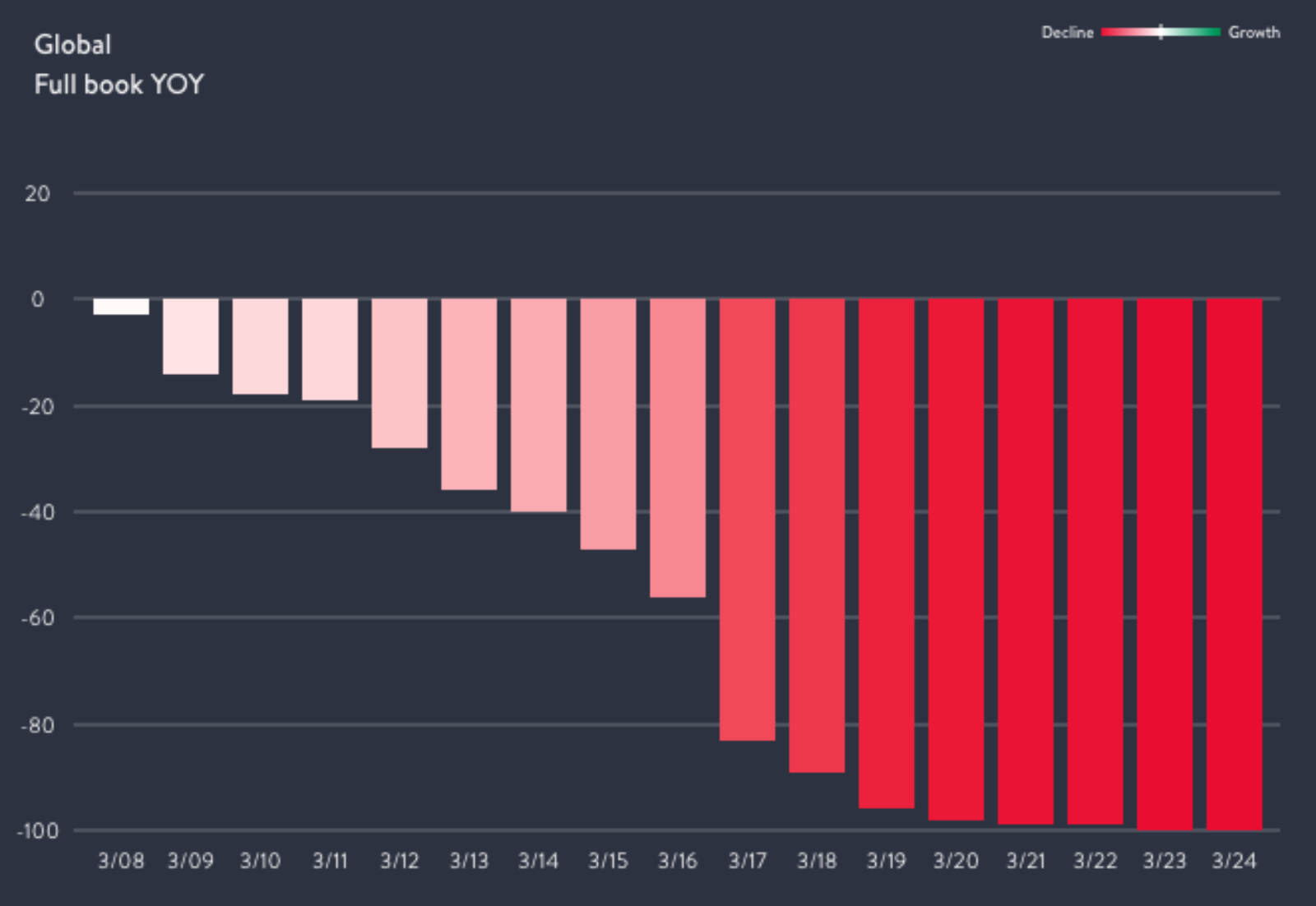 Last updated on Wed., March 25,10:09 a.m.
The restaurant industry is in freefall as the calamitous economic impact of the novel coronavirus continues to be felt. According to a new OpenTable report surveying seven countries, restaurants are seeing a 100% decline in seated diners, including online and phone reservations and walk-ins. 
The report includes results from the United States, Canada, Mexico, Germany, Ireland, the United Kingdom and Australia. Restaurants in all countries have seen a full decline in seated diners, save for Mexico, which is currently reporting a 96% decline. 
The sharp and sudden decline has already hit jobs in the hospitality sector, with thousands already lost. Restaurants are increasingly turning to their communities for support to stay afloat. OpenTable is providing multiple avenues to support struggling restaurants, like buying a gift card to use in the future or ordering take-out and delivery. Conversely, while dining restaurants suffer, grocery store app downloads, like Instacart and Walmart Grocery, have skyrocketed.