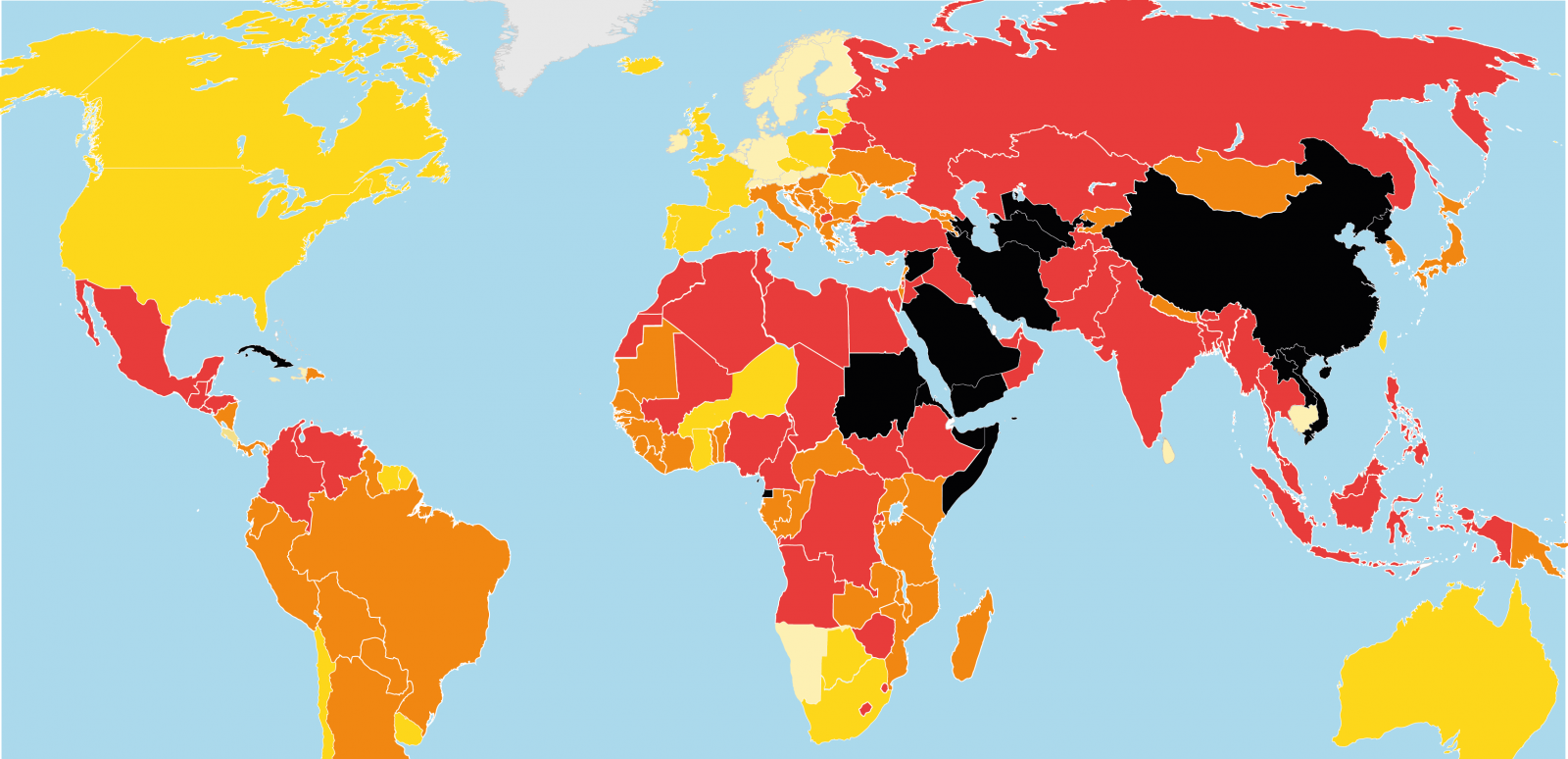 Note: White represents "Good Situation," yellow represents "Satisfactory Situation," orange represents "Problematic Situation," red represents "Difficult Situation" and black represents "Very Serious Situation."
Journalistic efforts were completely blocked or severely disrupted in 73% of the 180 countries analyzed in the 2021 World Press Freedom Index. Last year, only 7% had a "favorable environment for journalists," compared to 8% of the countries in 2019.
"The coronavirus pandemic has been used as grounds to block journalists' access to information sources and reporting in the field," the report notes. The largest drop in ranking was Malaysia — down 18 places at 119 — as a result of increased censorship. Countries in Asia, the Middle East and Africa ranked the lowest due to internet censorship, surveillance and propaganda — especially in China, which ranked 177th. 
Norway ranked first in the index, followed by Finland and Sweden. Europe and the Americas remain the most favorable continents for press freedom, despite "abuses" and "violations" against press freedom increasing. At the same time, the public is putting an increasing amount of trust in business, as opposed to media, along with expectations for social leadership, according to Edelman's latest Trust Barometer.