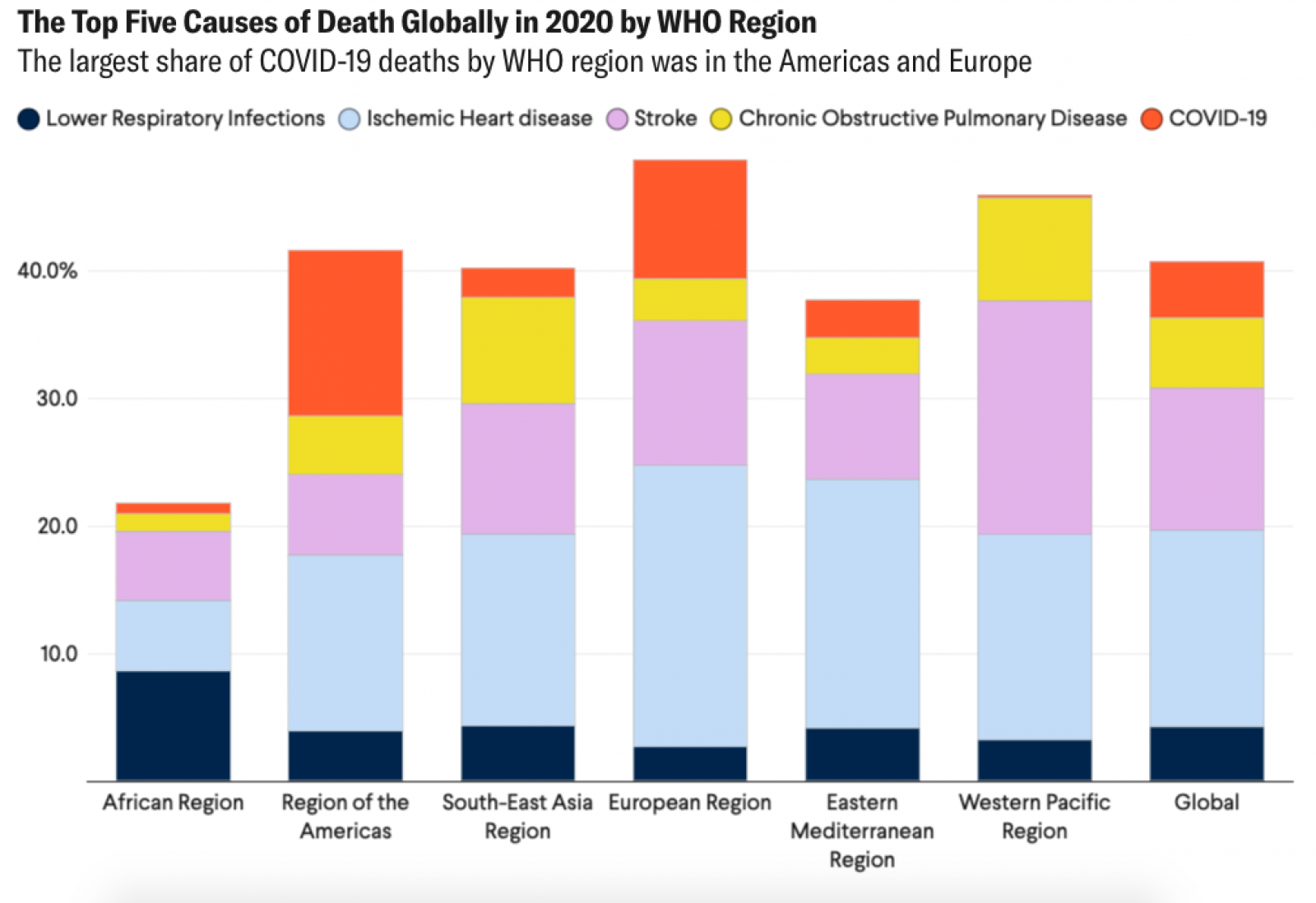 COVID-19 has become the fourth-leading cause of death in the world. The virus accounted for one in 20 deaths, or 4.4% of all deaths since mid-March 2020, according to IHME. Ischemic heart disease led with the highest mortality rate at 15.5%, followed by stroke and chronic obstructive pulmonary disease.
However, COVID was the leading cause of death in France, Spain, England and parts of the U.S. This is due to the majority of these populations being older and having a higher likelihood of developing chronic health conditions. 
Countries with low COVID mortality rates had quick and effective responses from their governments, international coordination, a younger population and lower rates of chronic diseases. As new virus strains threaten vaccination efforts, the global death toll surpassed 3 million in April — and the WHO warns that this number could continue to grow.