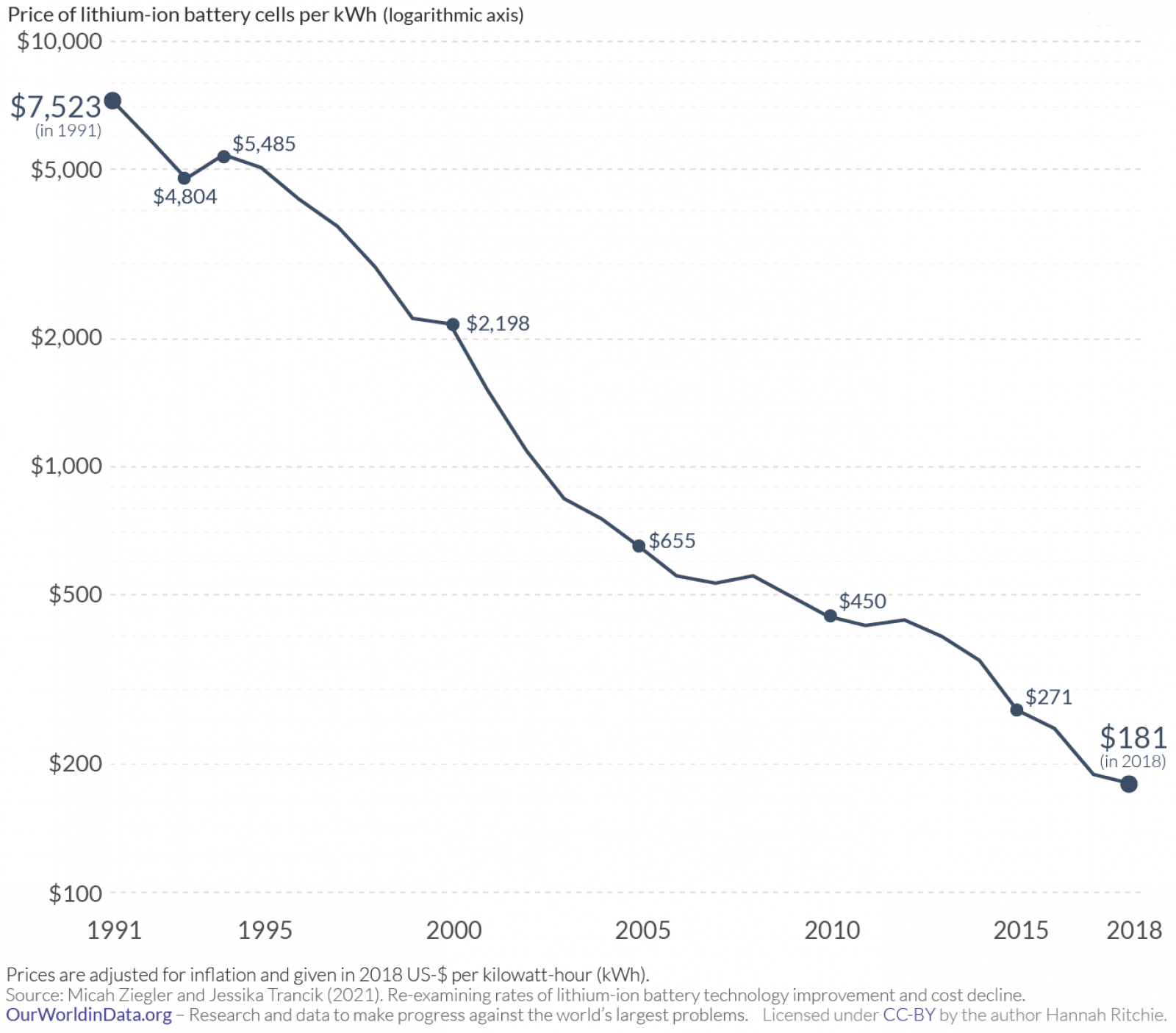 The price of lithium-ion battery cells fell by 97% over nearly three decades — since they were first commercially introduced in 1991. The cost halved in just four years, according to Our World in Data, and it's still declining. Thirty years ago, a battery with a one kilowatt-hour capacity cost $7,500; that same battery cost $181 in 2018.
Improvements in production and technology — batteries are getting smaller and lighter — are contributing to the declining cost of lithium-ion batteries. Additionally, each time installed capacity doubles, prices fall 19% on average. 
Battery technology is becoming crucial in storing energy, accelerating the electrification of transportation and expanding the use of stationary batteries. The cost of renewables, previously a barrier in reducing global greenhouse gas emissions, now matches the cost or is cheaper than new fossil fuels.