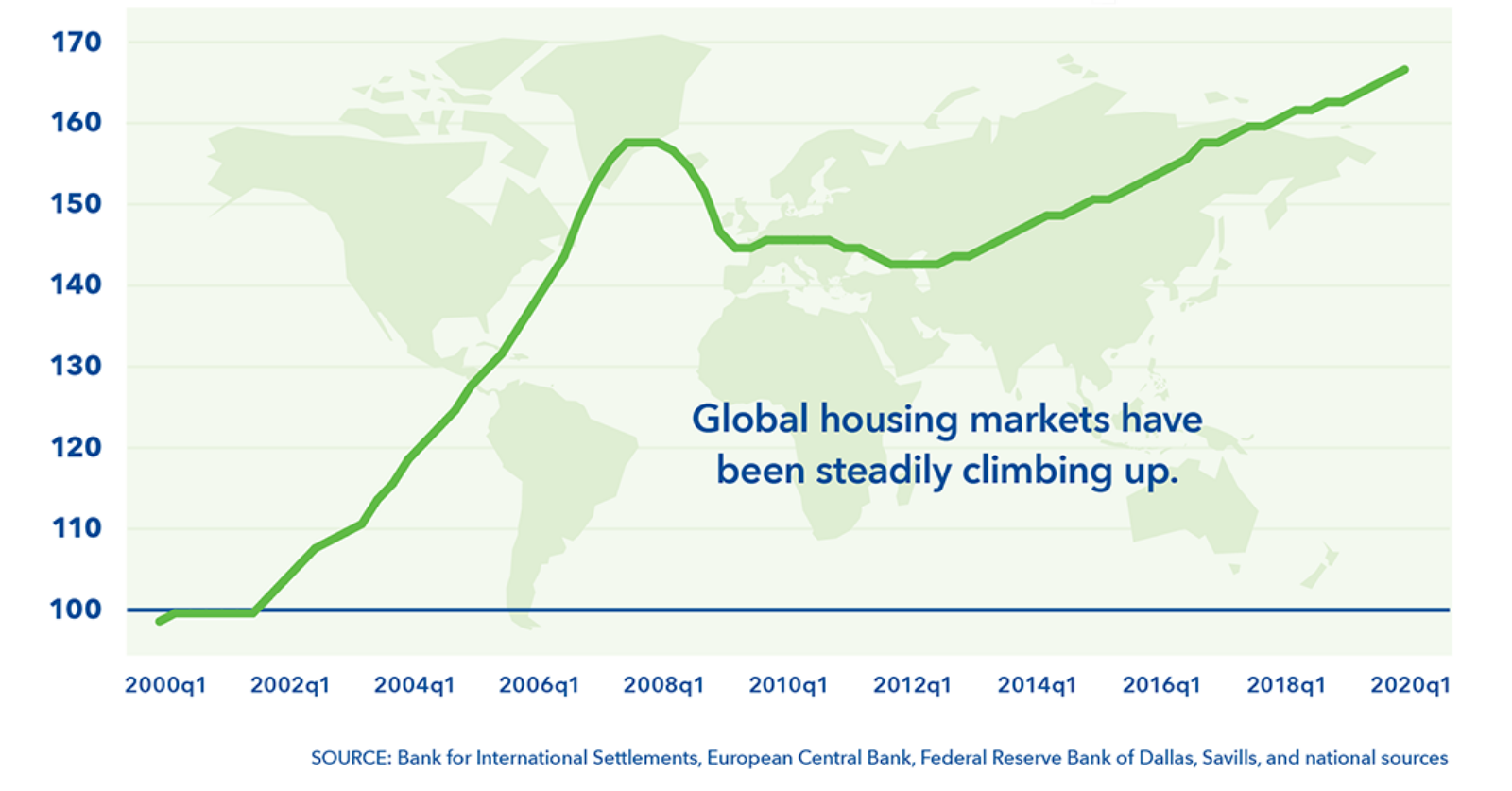 Global housing prices rose by about 71% in 2020, despite COVID-based economic recessions. Of the 50 countries analyzed by the International Monetary Fund, the Philippines experienced the highest increase in housing prices (20% year-over-year), followed by Portugal and Latvia.
The housing market was exposed to many changes this year with record-low mortgage rates and a new motive for people to relocate. As COVID-19 pushed millions into lockdown, people started to re-evaluate the spaces they had been living in, especially during the first six months of the pandemic. This trend may continue as businesses consider extending remote work arrangements for the upcoming months and into the future. 
During the last global recession — nearly a decade ago — house prices decreased by an average of 10%. However, experts are optimistic about the current state of the housing market and predicting that this upward trend of prices will continue in 2021.