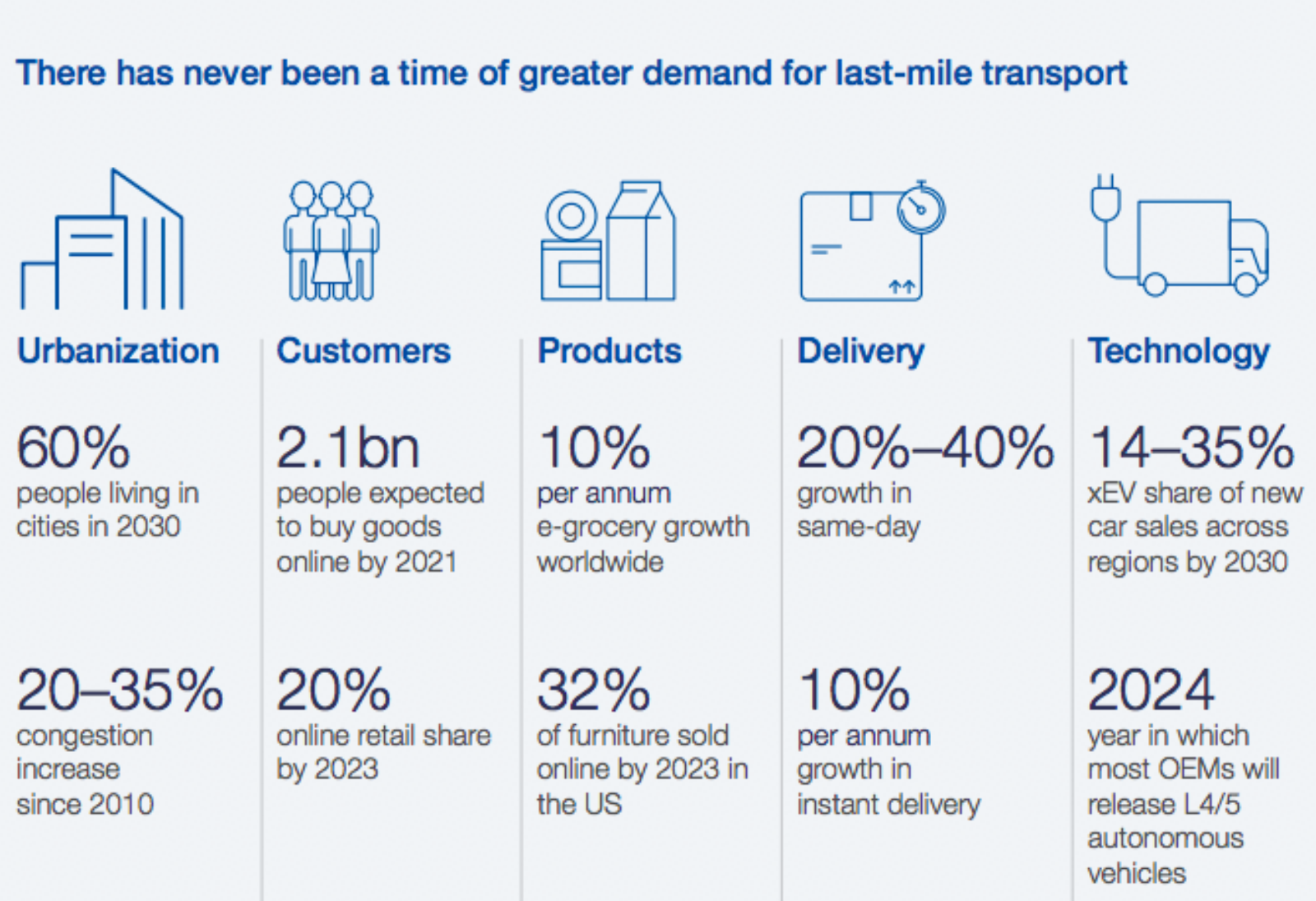 Demand for delivery services is slated to grow by 78% over the next decade, according to a report from the World Economic Forum. 
As demand for delivery services grows — same-day delivery demand has increased by 36% annually — so does its impact on the environment and congestion in cities. The number of delivery vehicles is on track to increase by 36%, delivery emissions by 32% and traffic congestion by 21% in urban areas over the next decade, the report says. 
Left unaddressed, these issues could mean longer commutes for city dwellers, crowded roads and reduced air quality due to increasing traffic from freight trucks and commercial vehicles.
A solution to these concerns should consider business priorities along with urban-logistical and environmental concerns. A number of options have been proposed, including electric vehicle regulation, nighttime deliveries, load pooling and multi-brand parcel lockers. "Such a scenario could reduce [carbon dioxide] emissions by 30%, congestion by 30% and delivery costs by 25% by 2030 when compared to a 'do nothing' baseline," the report says.