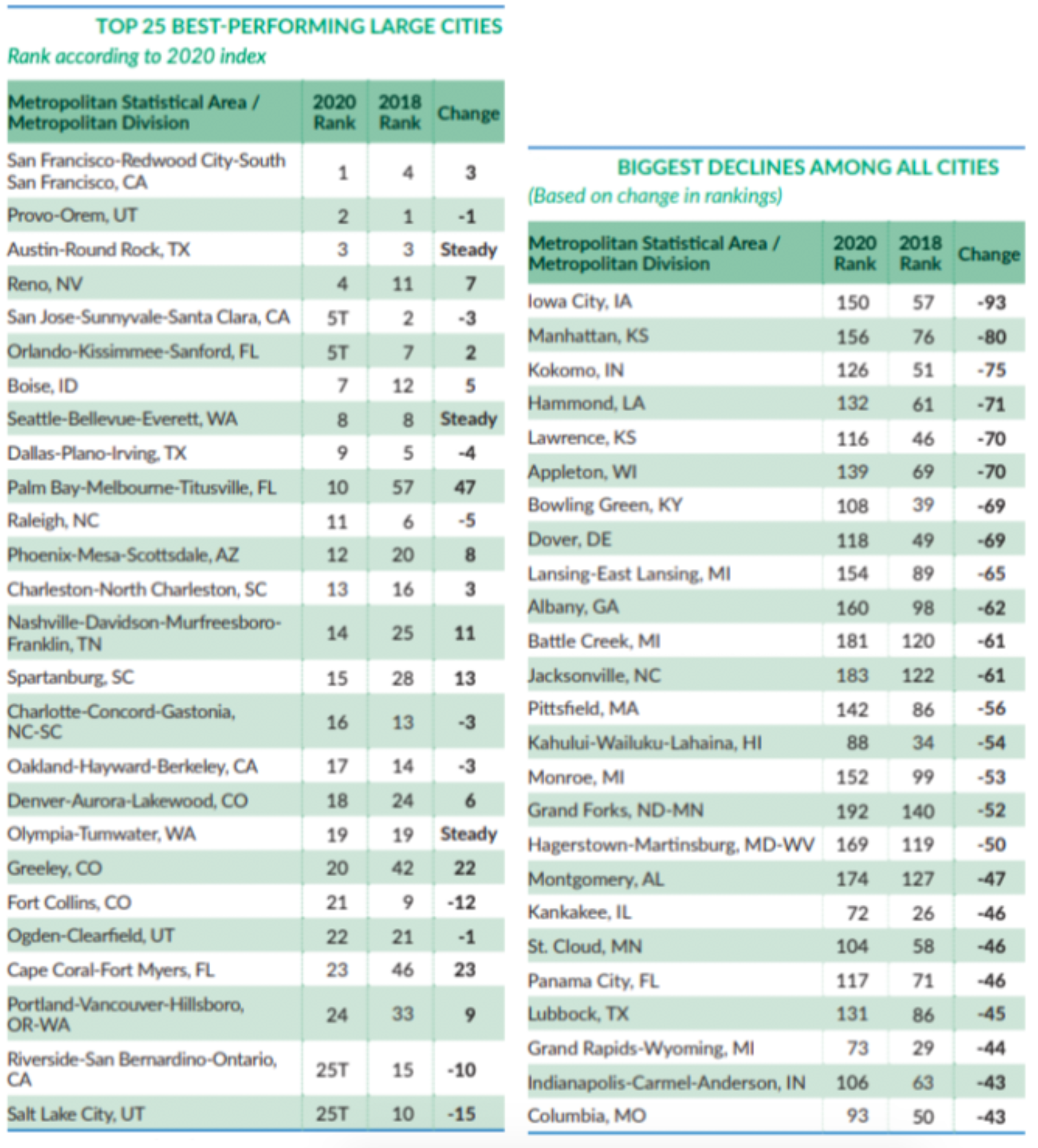 American cities exposed to the repercussions of the United States-China trade war are feeling the pinch economically, the Milken Institute's Best Performing Cities 2020 report shows.
"Agriculture, logistics, and manufacturing are all sectors represented in the metro areas seeing the most significant declines," the report reads, as listed on the table to the right. The trade war "hurt these sectors, since they are interconnected not only to each other but also to the ups and downs of international markets."
Conversely, the tech industry continues to power the economies of the best performing U.S. cities, chief among them San Francisco. Cities enjoying the tech wave and diversifying their approach are moving up the ranks, such as Reno, Nevada. "The arrival of Tesla's Gigafactory 1 transformed [the Reno] metro's economic landscape," the report says.
Cities reliant on the defense sector, natural resources and exports also saw improvement — though export-oriented cities, such as Charleston, South Carolina, may face challenges should trade tensions between the U.S. and China persist.