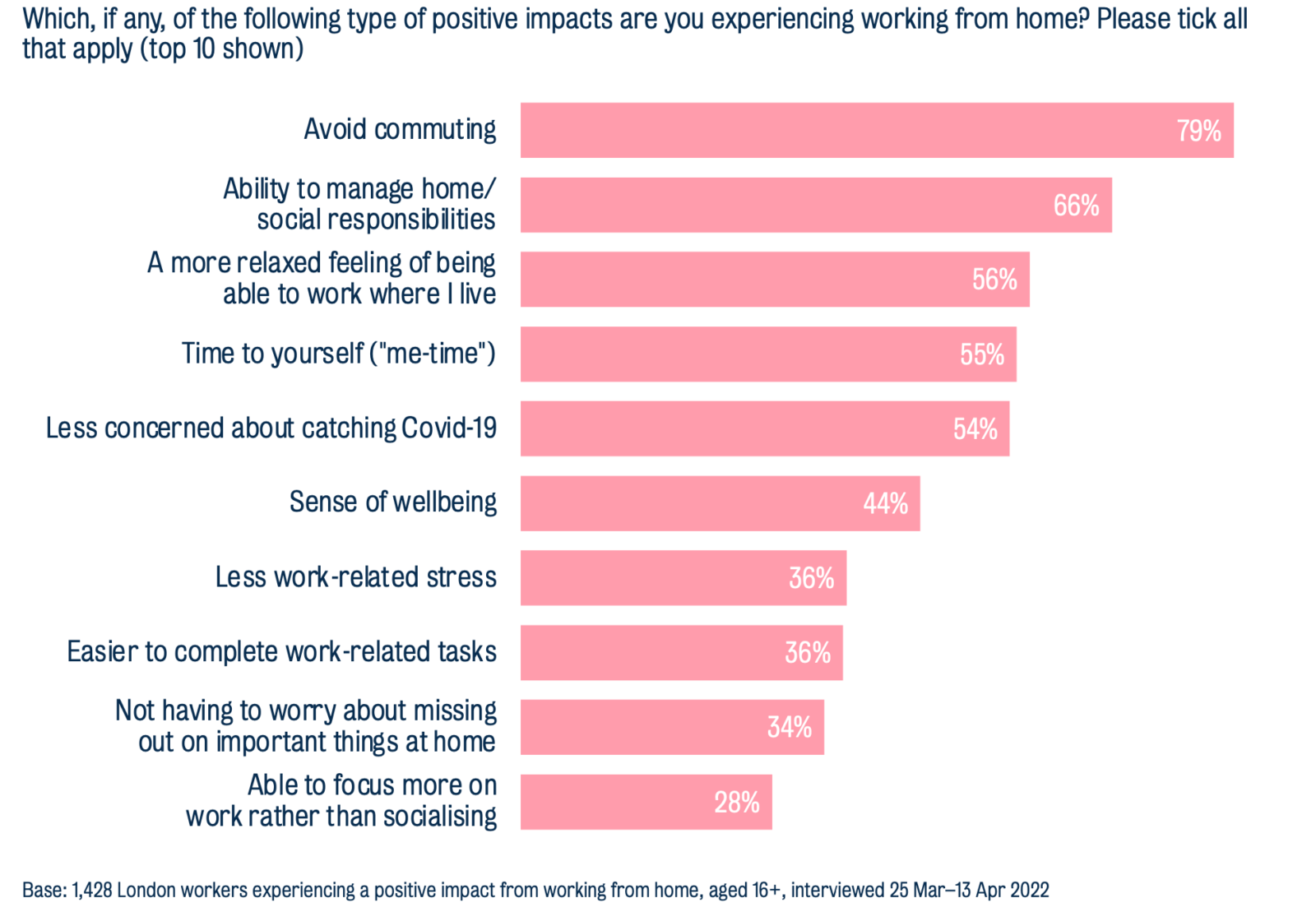 The vast majority of workers prefer to work from home rather than return to the office, shows a new study from the Policy Institute and King's College London. The survey of over 2,000 London-based workers reveals that 75% of workers believe that we're never returning to the previous model of working full-time in an office. 
Eight out of 10 workers say working from home at least once a week has a positive impact on their lives. The top benefits of working from home include no commute, being able to manage home and social responsibilities, less stress, and less exposure to COVID-19.
Women (84%) are more likely than men (76%) to say that remote work has improved their quality of life, and their ability to manage responsibilities at home. Older workers are also more likely than younger workers to experience a positive impact. Contrary to popular assumption, there is no significant difference between introverts (82%) and extroverts (79%) who enjoy working from home.