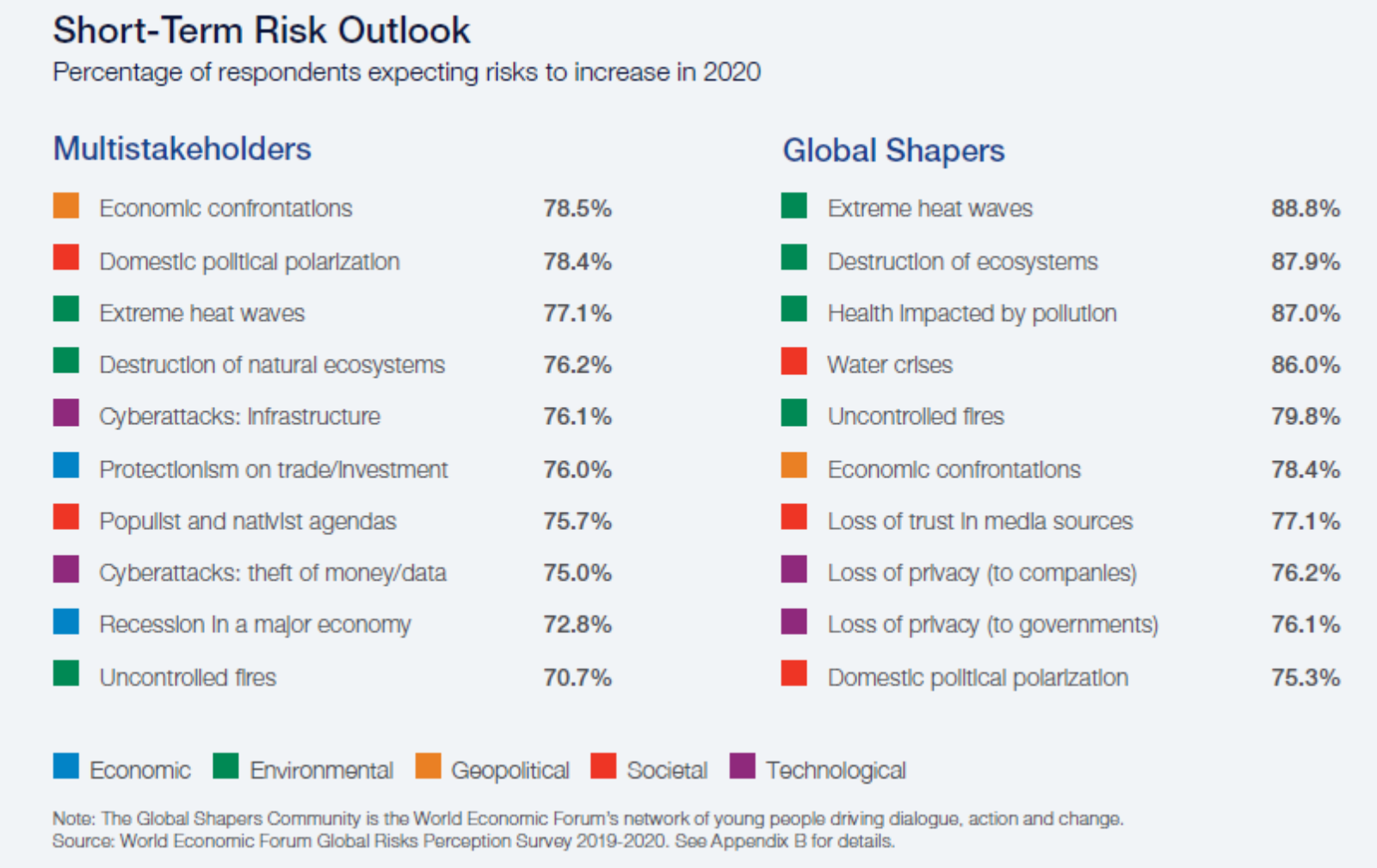 Economic, environmental and domestic political risks all dominate the short-term concerns of respondents to the Global Risks Perception Survey. Its results are presented in the 2020 Global Risks Report from the World Economic Forum, produced with support from Marsh McLennan and other partners. 
The first column shows risks that are expected to increase by the WEF's multistakeholder community, while the second column shows the concerns of WEF's younger constituents. 
It illustrates the different priorities of each group, with the latter being much more focused on climate change and its impacts. 
Economic confrontations and their effects on trade — complicated by protectionism and the lack of a resolution to 2019's trade war — mostly concern the group of WEF multistakeholders, along with the potential for a recession in a major economy.  
Economic inequality and social issues are another focal point: The domestic political fractures and protests seen in 2019 are expected to continue as people demand more from and remain critical of their governments. Without social stability, countries will find it more difficult to address key global issues, the report says. 
The interrelated nature of global risks complicates their potential solutions, for example, "a growth in nationalist policies risk[s] preventing meaningful action," against climate change, the report notes.