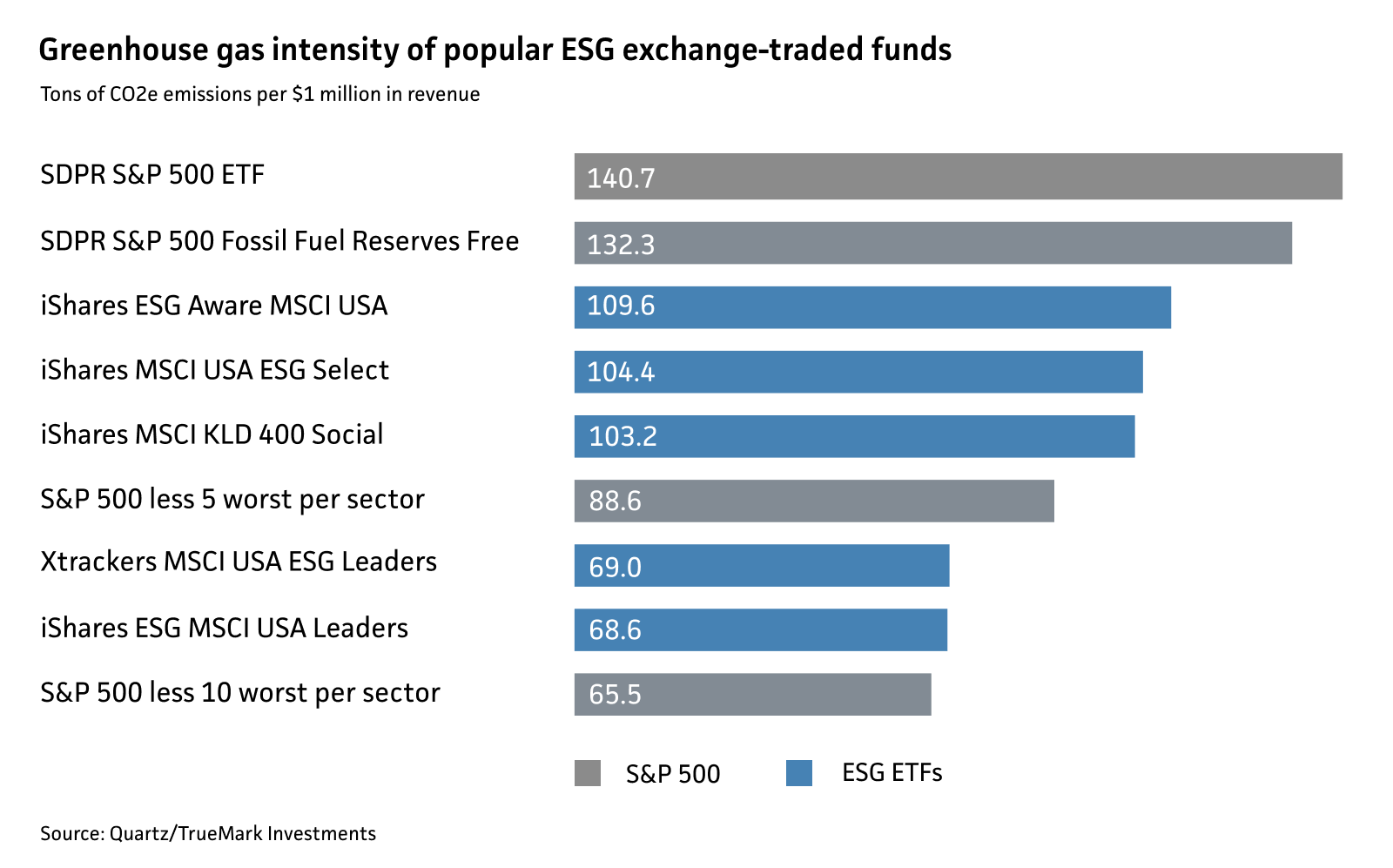 Popular ESG stocks often contribute toward greenhouse emissions, according to an analysis by Jordan Waldrep, chief investment officer of Illinois-based TrueMark Investments. Although ESG stocks exclude most oil and gas companies, emissions data from companies paint a different picture.
According to Waldrep, many exchange traded funds include companies that emit more greenhouse gases than a hypothetical fund that excludes the five dirtiest companies per sector. The problem, according to Waldrep, is that the funds weigh other ESG priorities higher than environmental impact.
Further complicating the scenario is the lack of visibility in supply chain emissions. An analysis of popular ESG stock Amazon, for instance, showed that its ocean shipments and third-party sellers cannot be tracked.