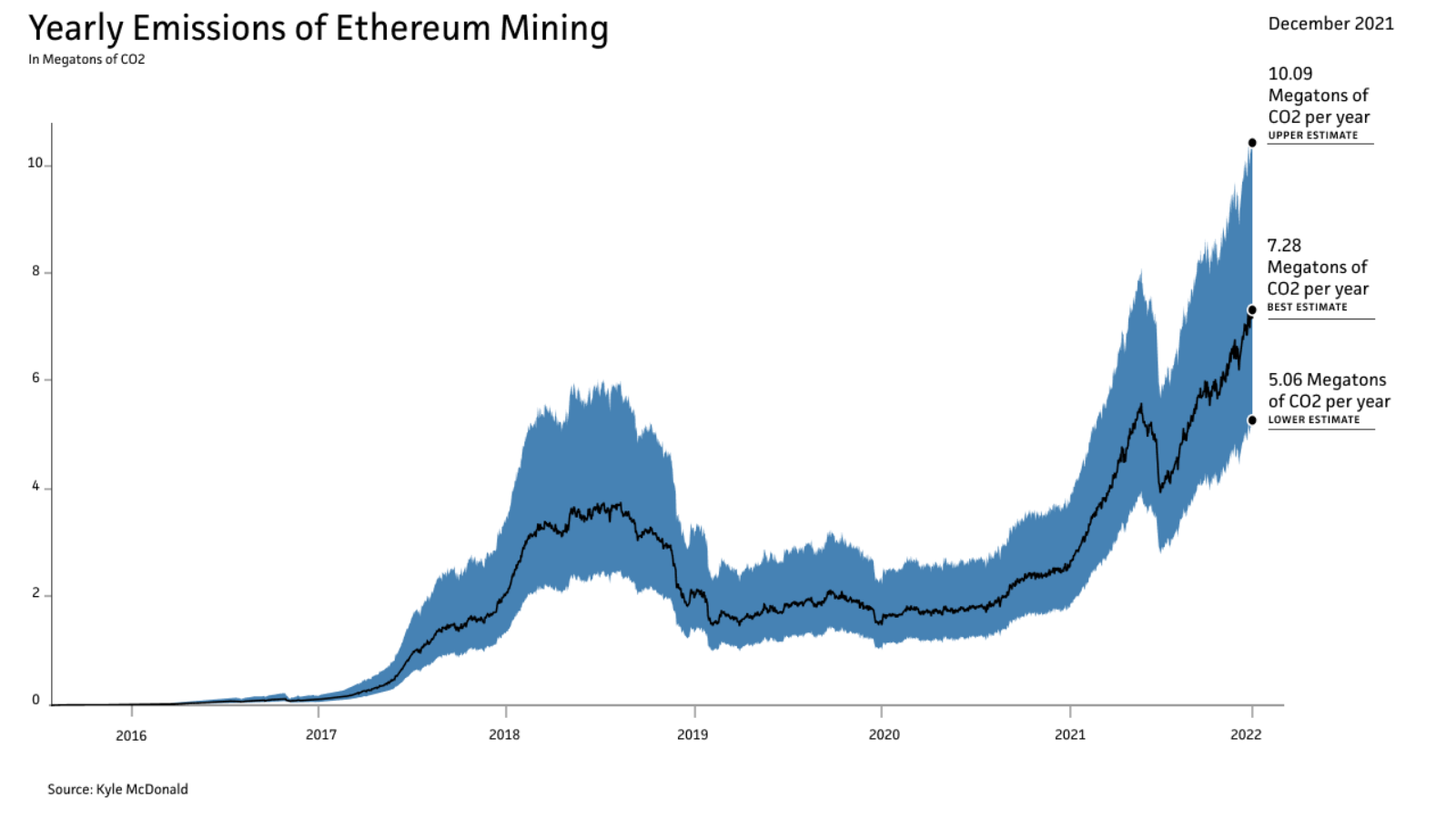 As more attention is paid to decentralized finance, the emissions made by some of its networks are reaching an all-time high. Analysis of the energy consumption and emissions of Ethereum, for instance, estimates that processes behind the digital currency amount to 7.28 megatons of carbon dioxide emitted per year. This is comparable to the same yearly emissions of two to three coal power plants, according to Kyle McDonald, a digital media artist.
The currency, unlike its more popular cousin Bitcoin, relies mostly on a distributed network to validate its transactions. This network is largely composed of individuals running computations on everyday computer hardware called GPUs, which McDonald accounts for in his calculations. This inefficiency is significant when making comparisons to similar tech platforms. Facebook, for instance, handles approximately two billion daily active users on just a third of the electricity (Ethereum uses an estimated 24.7 terawatt hours of electricity per year compared to Facebook's 7.17 terawatt hours).
In the coming year, Ethereum will begin to phase out its current way of transaction validation and replace it with a more energy-efficient method that's less reliant on a distributed, inefficient network.