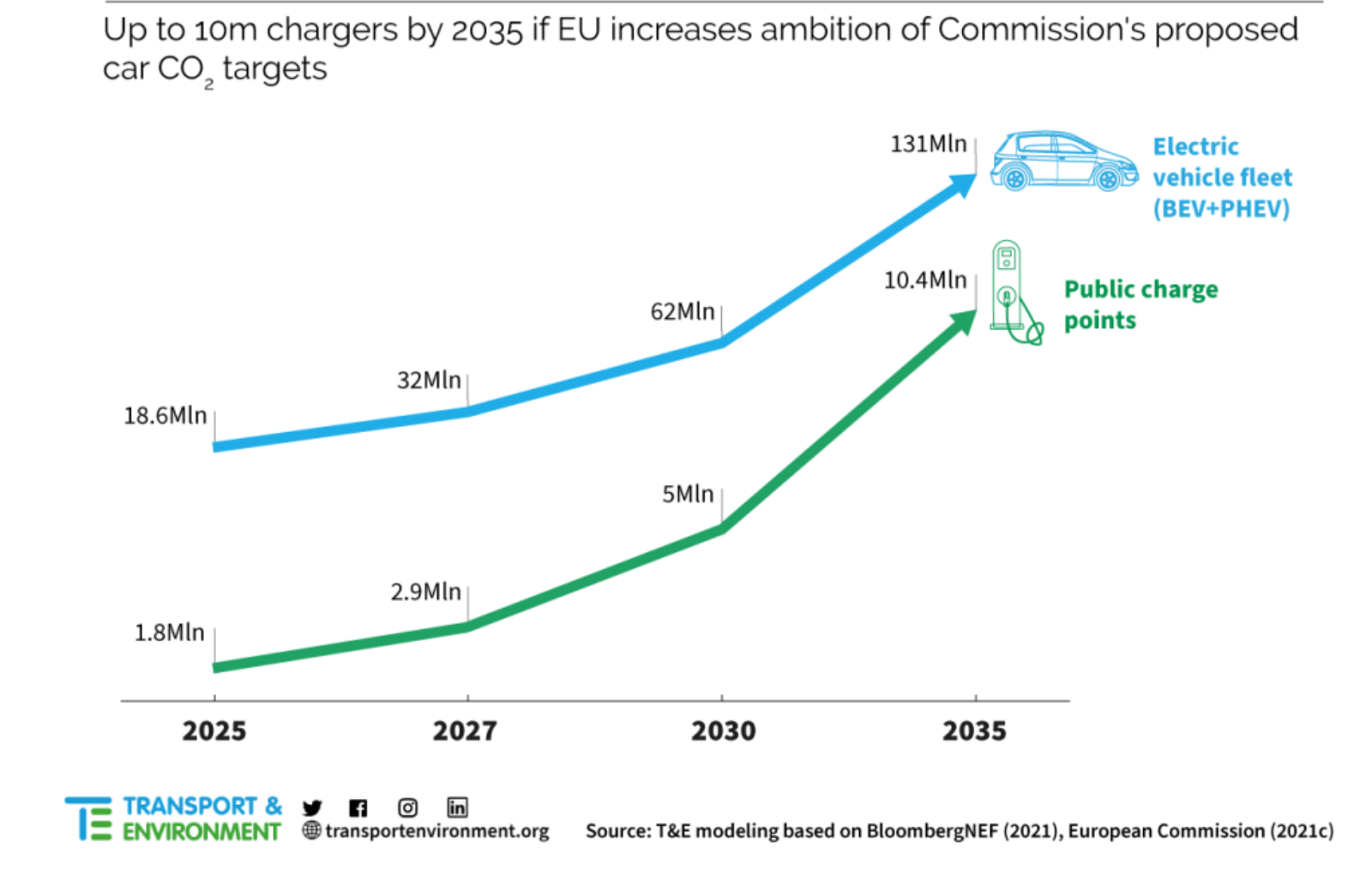 There could be 5 million electric vehicle (EV) battery charging stations across the EU by 2030 — and double that by 2035, according to a new report from Transport and Environment (T&E). 
As part of the European Green Deal, the EU aims to reduce transportation-related greenhouse gas emissions by 90% by 2050 (compared to 1990 levels), and EVs are a large part of the solution. However, after an audit of charging infrastructure across the EU, the European Commission found that charging stations were placed at irregular intervals across the region. 
The EU's draft infrastructure bill requires EU states to install charging stations at a rate high enough to keep pace with the rise of EV fleets, easing consumer concerns of being on the road without access to sufficient charging stations.
Fabian Sperka of T&E says: "Public charging is a key concern for drivers, and governments will be required by law to address this by expanding national networks in line with the electric car fleet. European lawmakers don't need to hold back on setting higher car CO2 targets for fear of a lack of charge points."