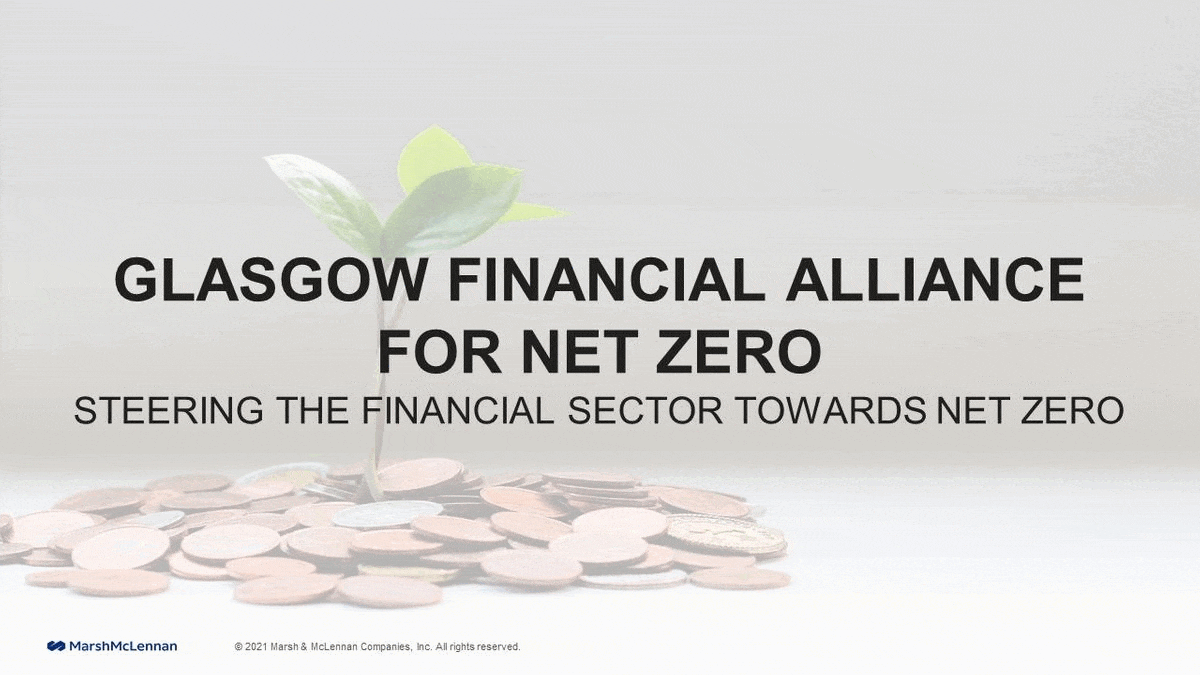 During COP26, Glasgow Financial Alliance for Net Zero (GFANZ) announced that it now includes over 445 financial institutions in 45 countries. The alliance mobilizes more than $130 trillion in private capital. GFANZ was launched in April 2021 to accelerate decarbonization and limit global warming to 1.5 degrees Celsius, as indicated by the Paris Agreement.
Stopping climate change will require coordination across the financial system, and to achieve this goal, GFANZ brings together existing and new net-zero finance initiatives. Participating institutions are required to set science-based goals to reach net-zero emissions — including interim 2030 targets — and commit to transparent reporting in line with the criteria detailed by the United Nations Race to Zero. 
As more firms in the financial sector align their lending, investing, asset management and underwriting practices with net-zero targets, companies can expect to face increasing pressure to decarbonize and disclose their emissions and climate risks.