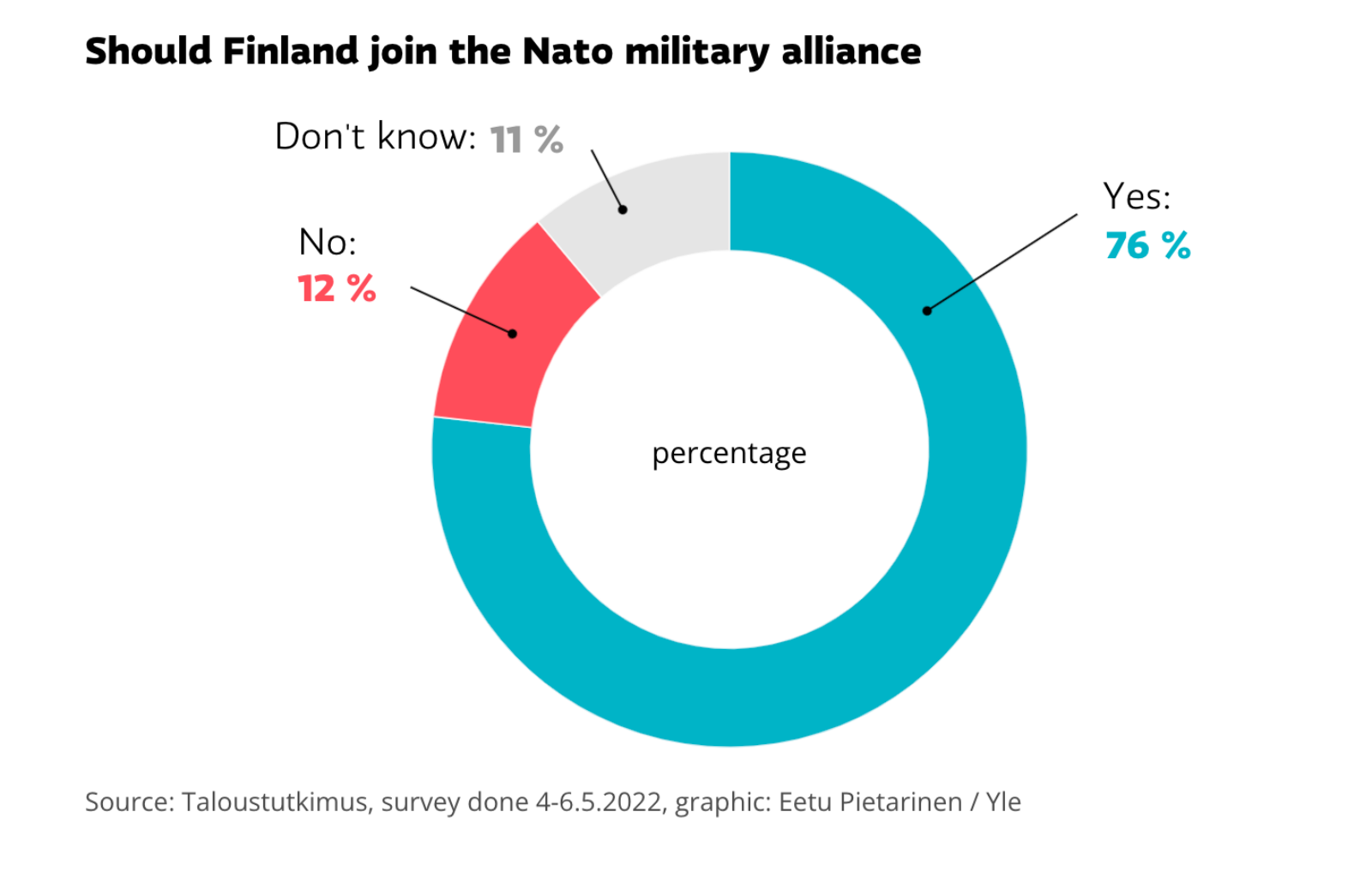 An overwhelming majority of Finns (76%) support joining the North Atlantic Treaty Organization (NATO) since Russia's attack on Ukraine, whereas previously, a majority of Finns opposed joining the intergovernmental military alliance, a recent Yle poll reports.
As Russia's invasion of Ukraine continues into a third month, the number of Finnish adults in favor of NATO membership has grown from 53% in February to 62% in March, and 76% in May. Support was strong across political parties, with the strongest support among backers of the Swedish People's Party and the Centre.
Finland and Sweden, traditionally neutral countries, announced their bids to join NATO this week (though Turkey has blocked the start of the talks for both countries). Finland's membership would double the alliance's land border, adding the more than 800 miles of border that Finland shares with Russia and additional support in the Baltic Sea.