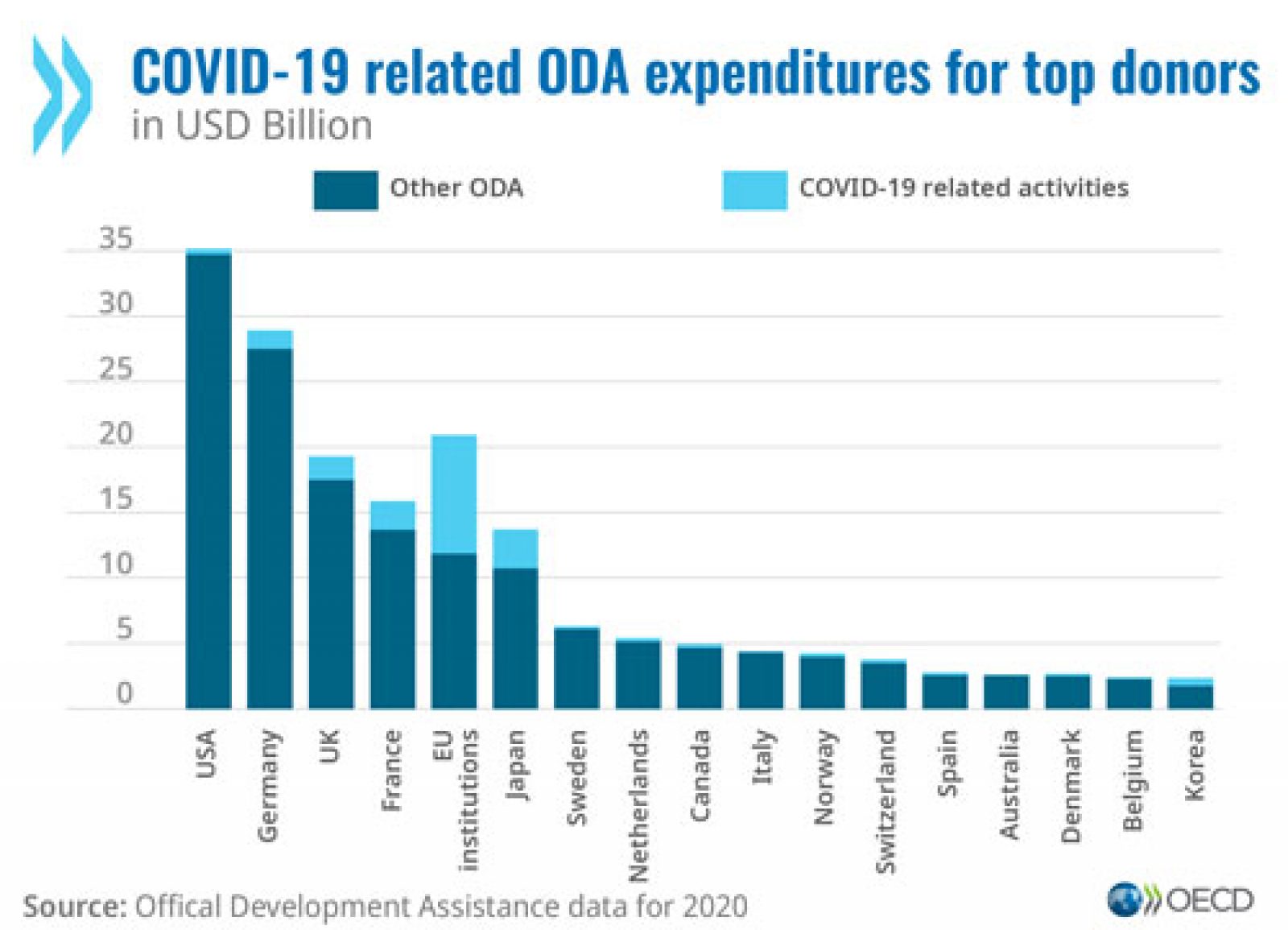 Foreign aid rose to an all-time high of $161.2 billion last year, a 3.5% increase from 2019. In many cases, larger economies directed these funds to countries in need of significant help to respond to the short-term impacts from the COVID-19 pandemic, according to the OECD. 
An OECD survey shows that the foreign aid supported health systems, humanitarian aid and food security. However, OECD Secretary-General Angel Gurría added that there will need to be "a much greater effort to help developing countries with vaccine distribution … to build a truly global recovery." 
Internationally, governments approved $16 trillion worth of COVID-19 stimulus measures, but only 1% was used to help developing countries handle the virus. Trade, foreign direct investment and remittances in developing countries have also declined as a result of the pandemic, intensifying their need for support.