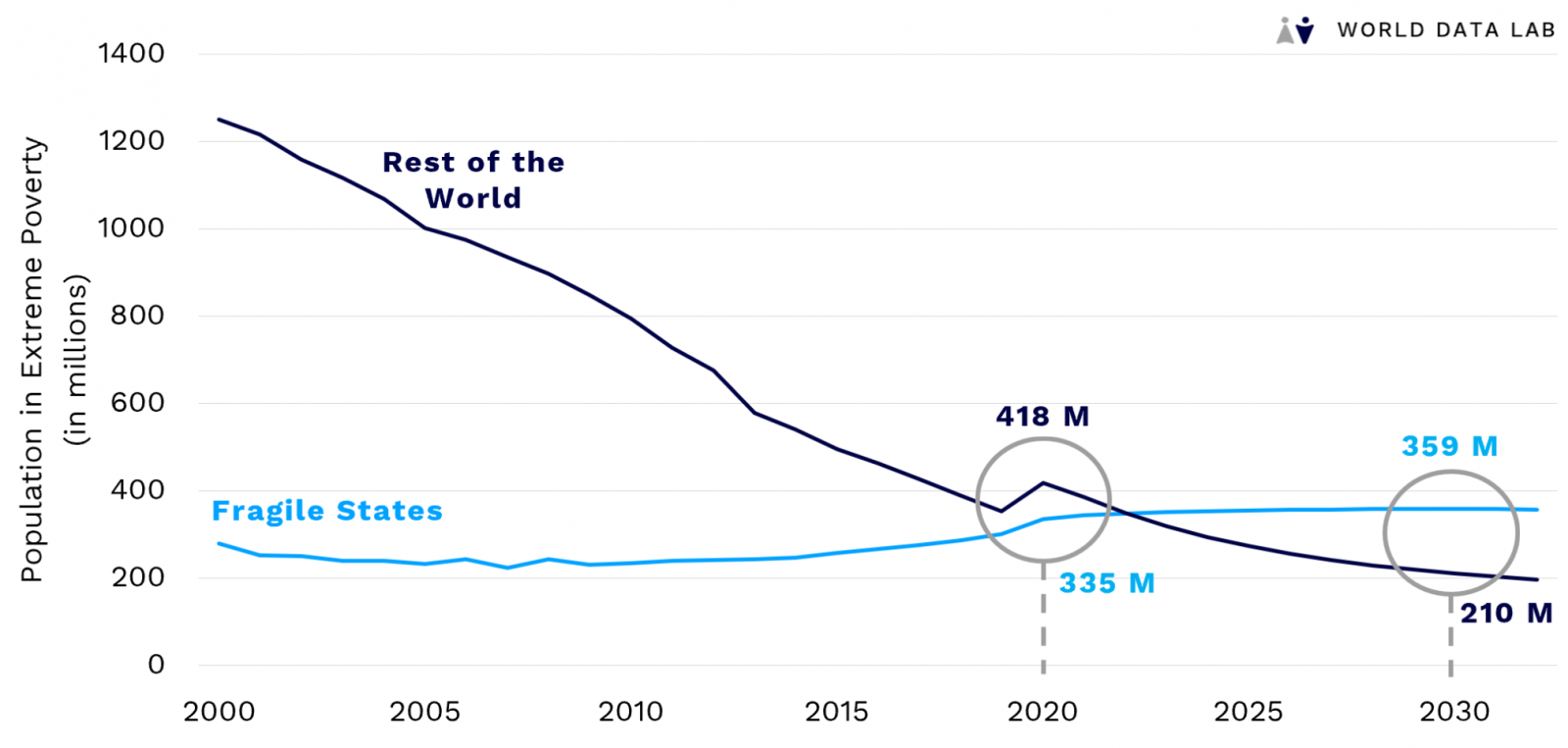 By 2030, 359 million people are expected to live in extreme poverty in fragile states, representing 63% of the world's poor. The World Bank classifies fragile states as "countries with high levels of institutional and social fragility" and those "affected by violent conflict." There are currently 39 such identified countries home to almost one billion people. 
Nigeria and the Democratic Republic of the Congo are expected to have the largest population living in extreme poverty in 2030, making up one-third of those living in extreme poverty. Children born in these fragile states have a 50% chance of growing up in poverty. For instance, half of Nigeria's 90 million people in extreme poverty are children under age 15. 
Countries with rising poverty also see a parallel increase in longer-term risks, such as conflict relapse. Although researchers expect poverty to decline in other parts of the world, Brookings Institution states that the "success in ending poverty globally will largely depend on African fragile states." To end extreme poverty, "social and economic exclusion" needs to be addressed, along with expanding access to basic services and securing investment from other countries.