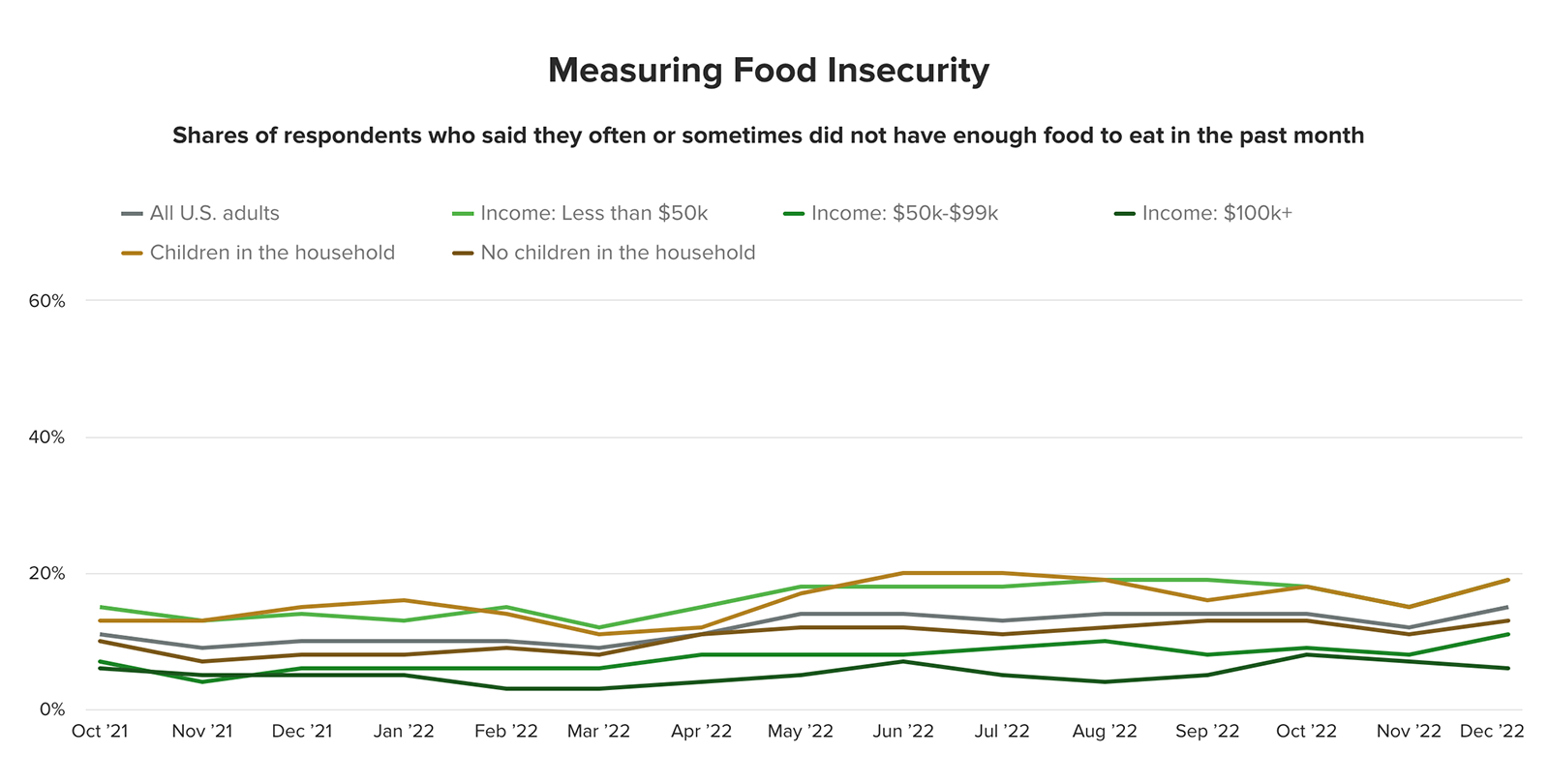 With the latest GDP report showing a second consecutive quarter of growth in the U.S., and with inflation gently slowing, concerns for an imminent recession may be pushed further into the future. 
But while some of these figures, including a continuing strong labor market, show positive signs for the economy, many still feel the pain when it comes to purchasing basic necessities. 
A recent survey from Morning Consult shows that a growing share of Americans experienced food insecurity in the past year. In December 2022, 15% of U.S. adults said they "often or sometimes did not have enough food to eat," compared with 10% in December 2021. The authors said this accounts for a "notable rise after a year of persistent price increases."  
Globally, over 770 million people were undernourished in 2021, according to the most recent data from the U.N.'s Food and Agriculture Organization (FAO). Last year, food prices rose to record levels as the Russian invasion of Ukraine destabilized supply chains, as measured by the FAO Food Price Index.