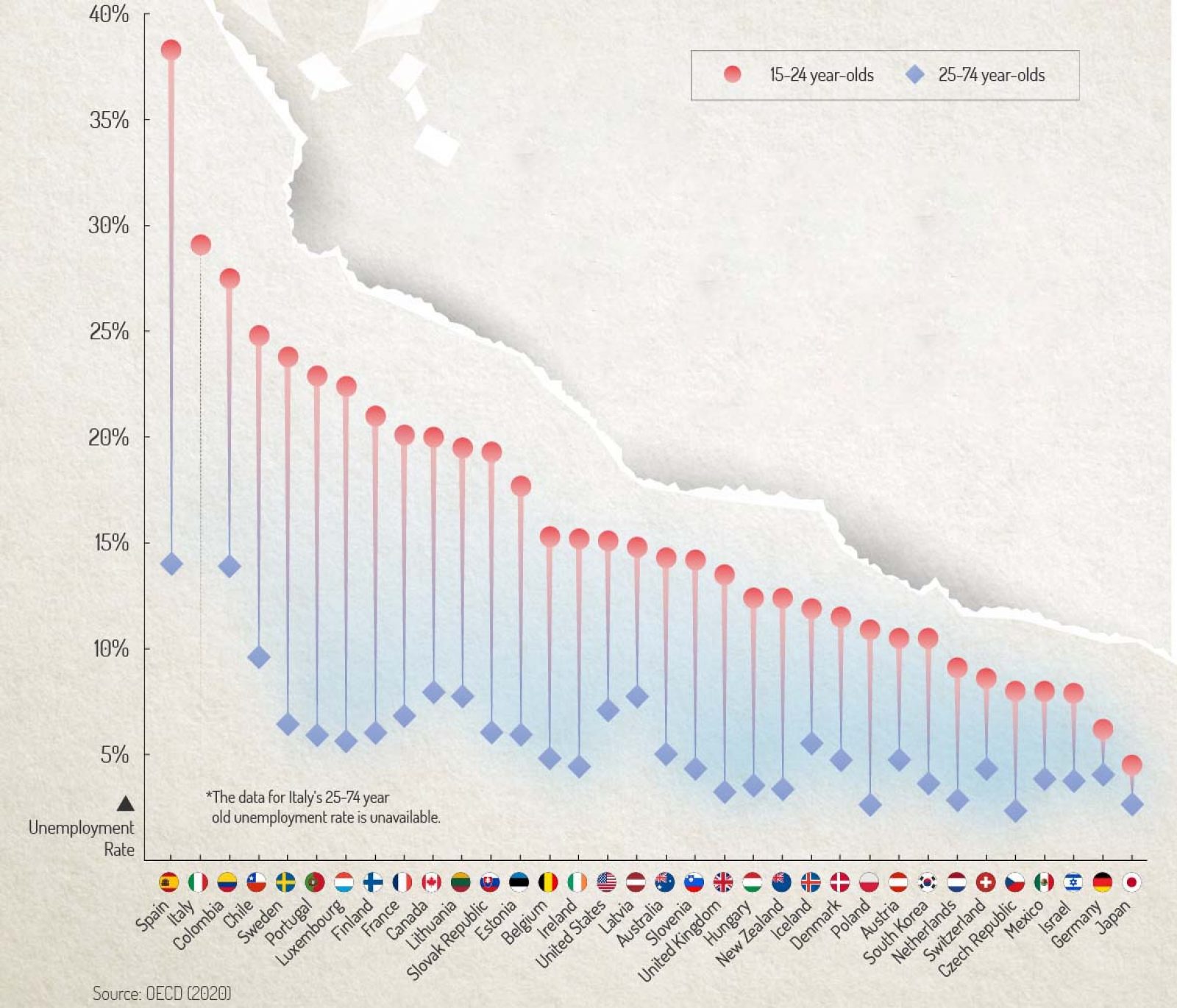 The unemployment rate for Generation Z more than doubled in most OECD countries between February 2020 and March 2021. Spain saw the highest Gen Z unemployment: 38% of 15- to 24-year-olds, compared to the 14% of workers between ages 25-74. Gen Z — born between 1997 and 2009 — will represent about 27% of the workforce by 2025.
Young people in Spain suffered concerning levels of unemployment prior to the pandemic, due to an outdated education system, low wages and a lack of economic diversity — all issues exacerbated by COVID-19. Tourism and construction, also significantly impacted by the pandemic, include a higher percentage of young Spaniards as well. Already in 2019, 17.3% of young Spaniards were leaving to pursue opportunities in neighboring European countries.
Experts state that the pandemic will be "scarring" for Gen Z due to immediate risks to education and job opportunities, as well as "long-term harm to income levels, access to training, career prospects and even mental well-being." Gen Z is, however, identified as being more "risk averse" and "financially conscious" than other generations.