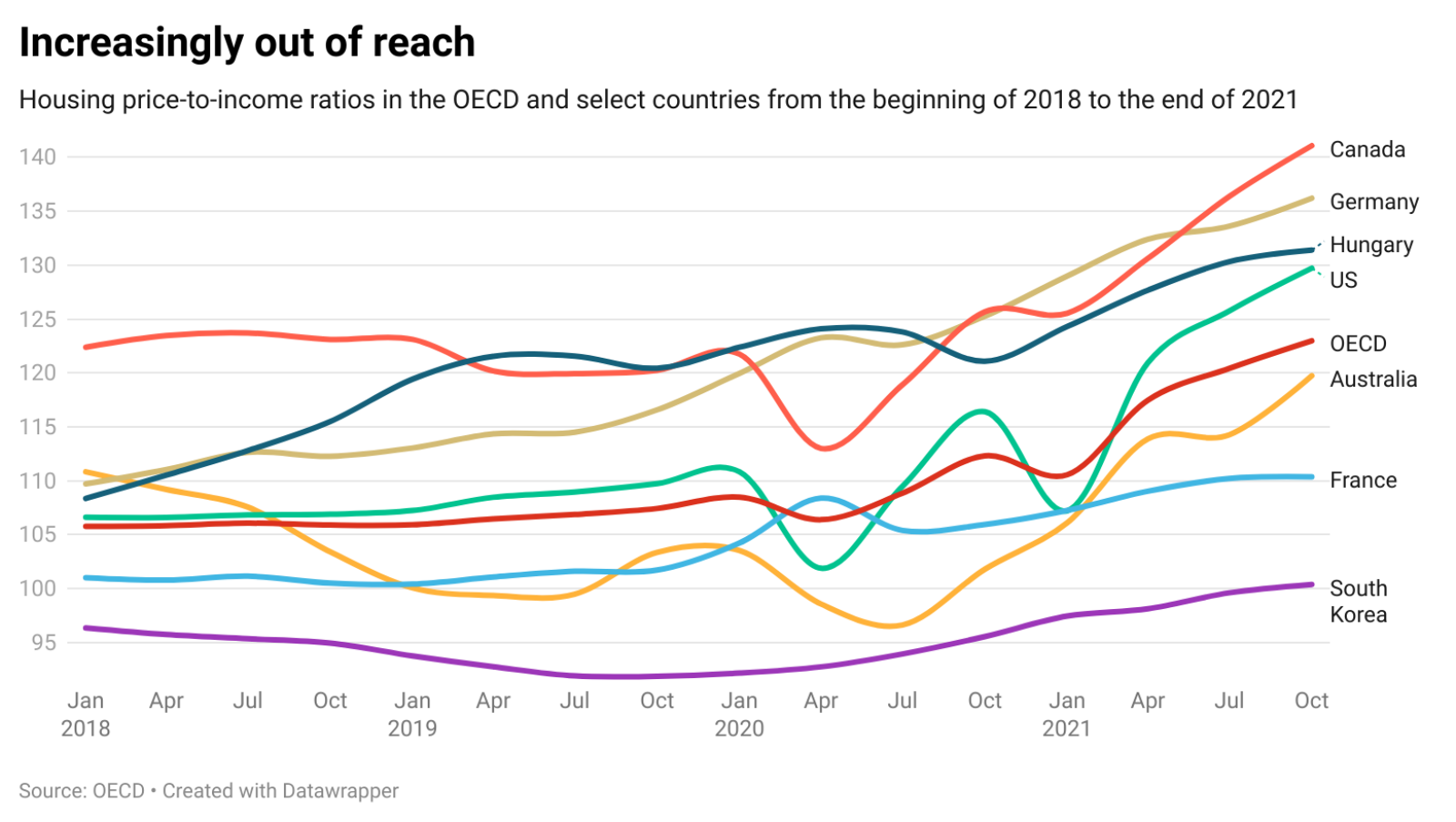 Housing prices are climbing worldwide as construction lags and inflation rises, reports the World Economic Forum. Global prices increased at their fastest pace in 40 years during the pandemic and by nearly 70% in the past two decades. 
Low interest rates, government support and remote work all contributed to the housing boom during the pandemic, according to the International Monetary Fund. Supply chain disruptions during the pandemic also raised the costs of construction.
The cost of housing has outpaced wages in most countries, leaving many families without the means to afford a home. Experts estimate that affordability for first-time buyers will worsen over the next two years. This has also caused upward pressure on rents: Renters are spending an increased percentage of their household income on housing, creating a growing affordability gap between renters and homeowners.