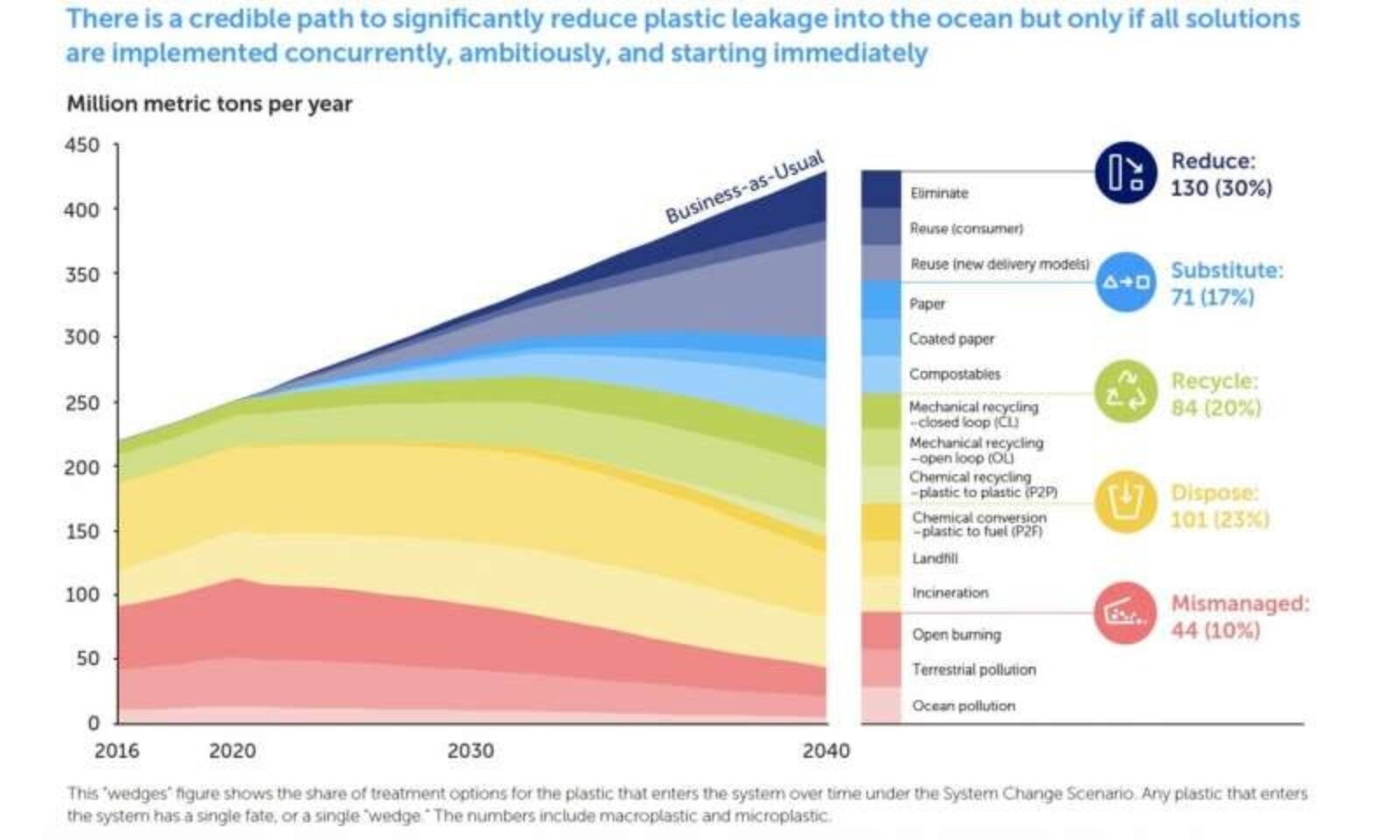 Every year, nearly 30 million tons of plastic are discarded on land, 50 million tons are burned in the air and 11 million tons are dumped into the ocean, according to a computer model from the University of Leeds, U.K. 
Plastic waste predominantly comes from high-income countries; however, middle- to low-income countries have less access to waste collection services, thereby producing more poor waste management. Improving waste collection services is the most important factor in reducing plastic pollution, which will require political, societal and corporate support.
Businesses also need to cut back on plastic for global improvements to be made. The packaging industry accounts for the highest use — and waste — of plastic, at 146 million tons in 2015. There are multiple ways that businesses can eliminate waste, such as substituting plastic with compostable materials, and selling products and packaging that are recyclable.