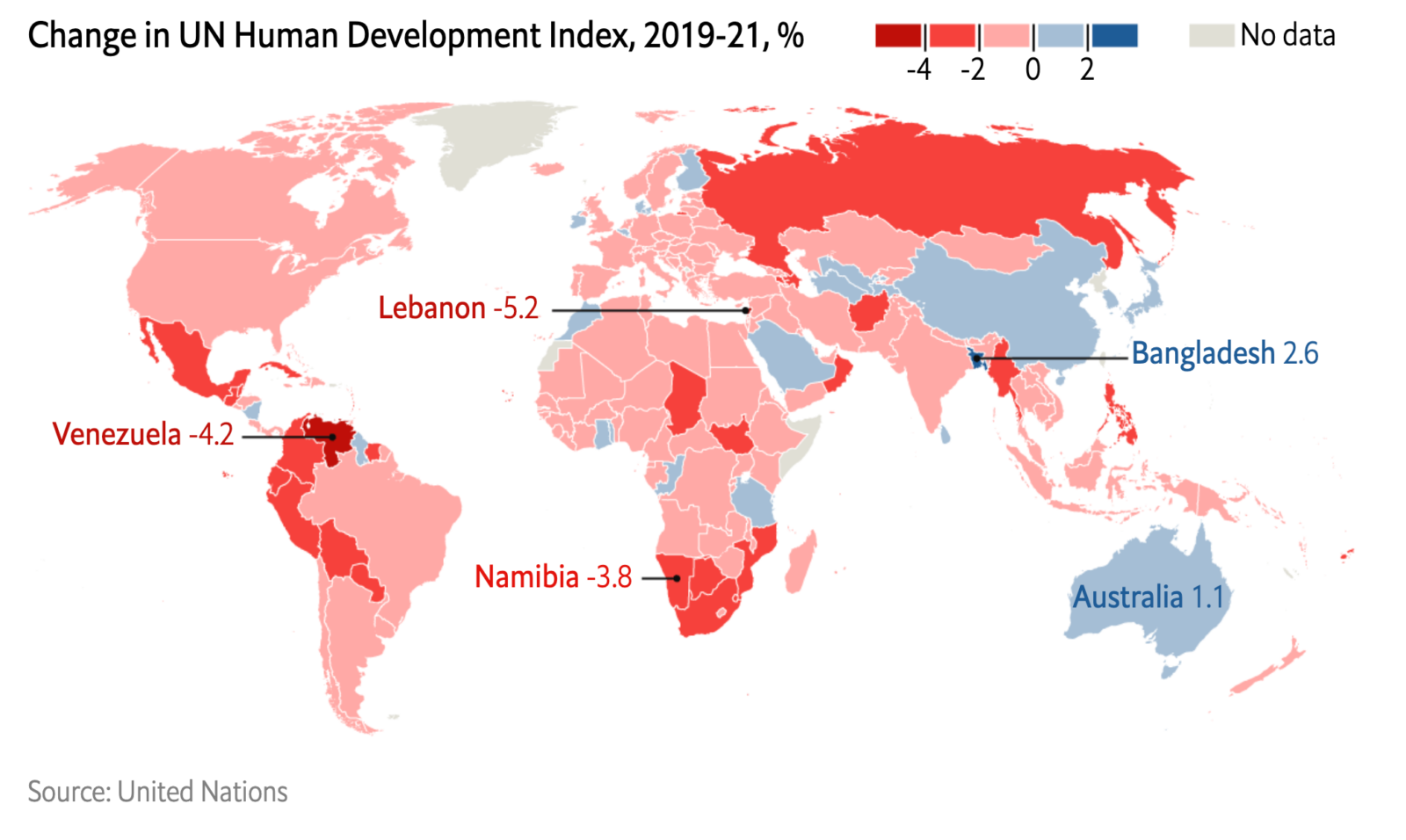 The standard of living dropped for people around the world in 2021, wiping out any gains since 2016, the United Nations reports in its recent Human Development Index. The report comes just as world leaders met at the United Nations General Assembly to discuss the most pressing global issues. 
The U.N. reports that the pandemic, the Ukraine conflict and the effects of climate change are driving reversals in human development in more than 80% of the countries surveyed. This is the second year in a row that the global standard of living has dropped — the first time the index has dropped two years in a row since it started in 1990. 
The index measures factors like life expectancy, education and income. COVID-19 caused the biggest fall in life expectancy worldwide since World War II. The pandemic particularly accelerated the decline of countries in Latin America and the Caribbean. Living standards also dropped significantly in South Asia and fell even further in sub-Saharan Africa. The ongoing cost-of-living crisis spurred by inflation and Russia's invasion of Ukraine means that conditions are unlikely to improve in the near future.