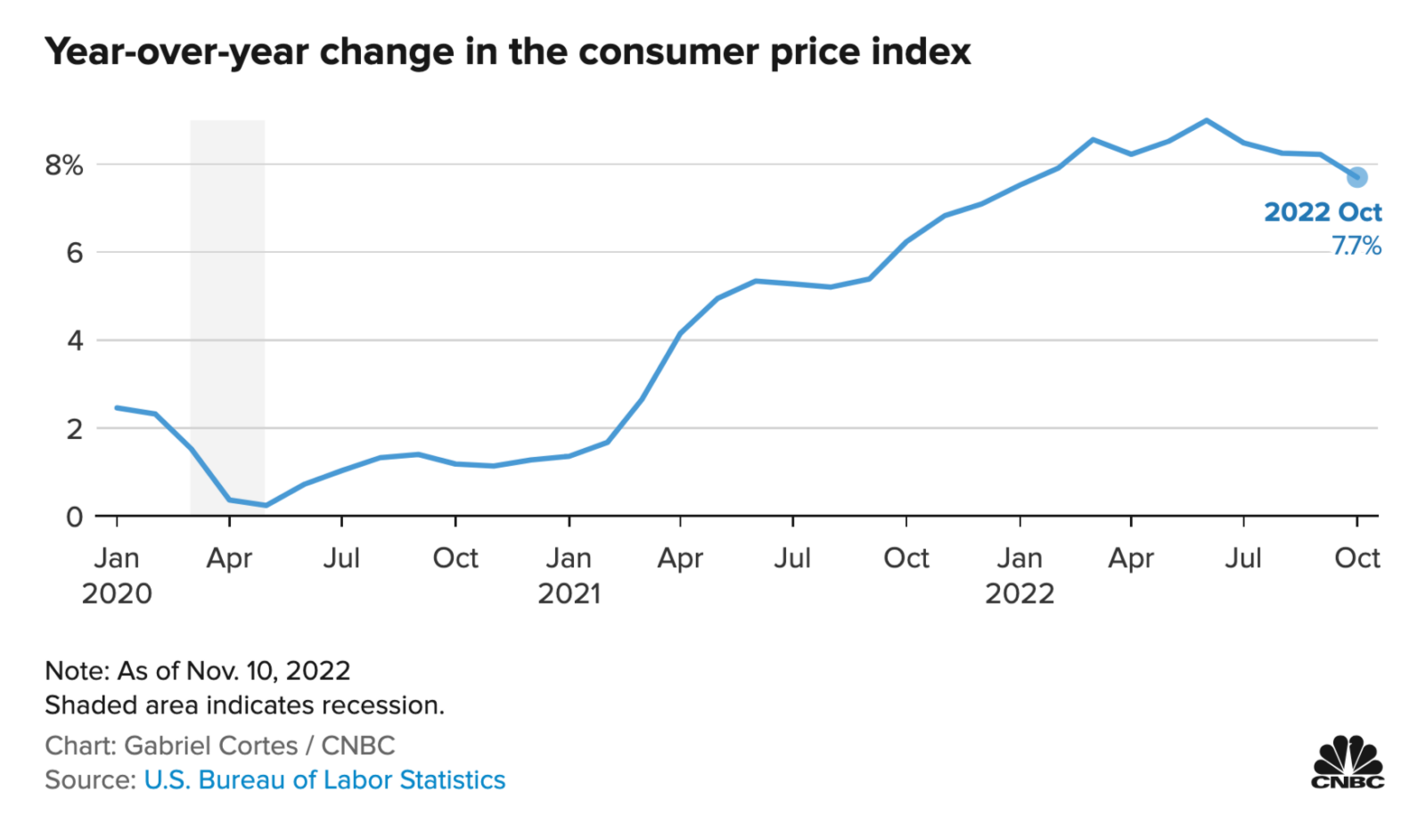 Thanksgiving will be a more expensive affair this year as inflation and the effects of climate change push food — including turkey — costs higher. 
Consumer prices from gas to clothing rose by 7.7% over the past year, the Bureau of Labor Statistics reported this month. Grocery prices rose even higher, with food items 12.4% more expensive than October 2021. Turkey alone costs 23% more than last year, while the cost of staples like eggs, butter and flour has increased by up to 32.5%.
Despite the significant gains over last year, the Consumer Price Index rose less than expected in October. Prices rose 0.4%, the same increase as September, instead of the Dow Jones' estimated 0.6%. The slowdown has some economists saying that inflation is beginning to moderate, though it is still above the Federal Reserve's 2% target.