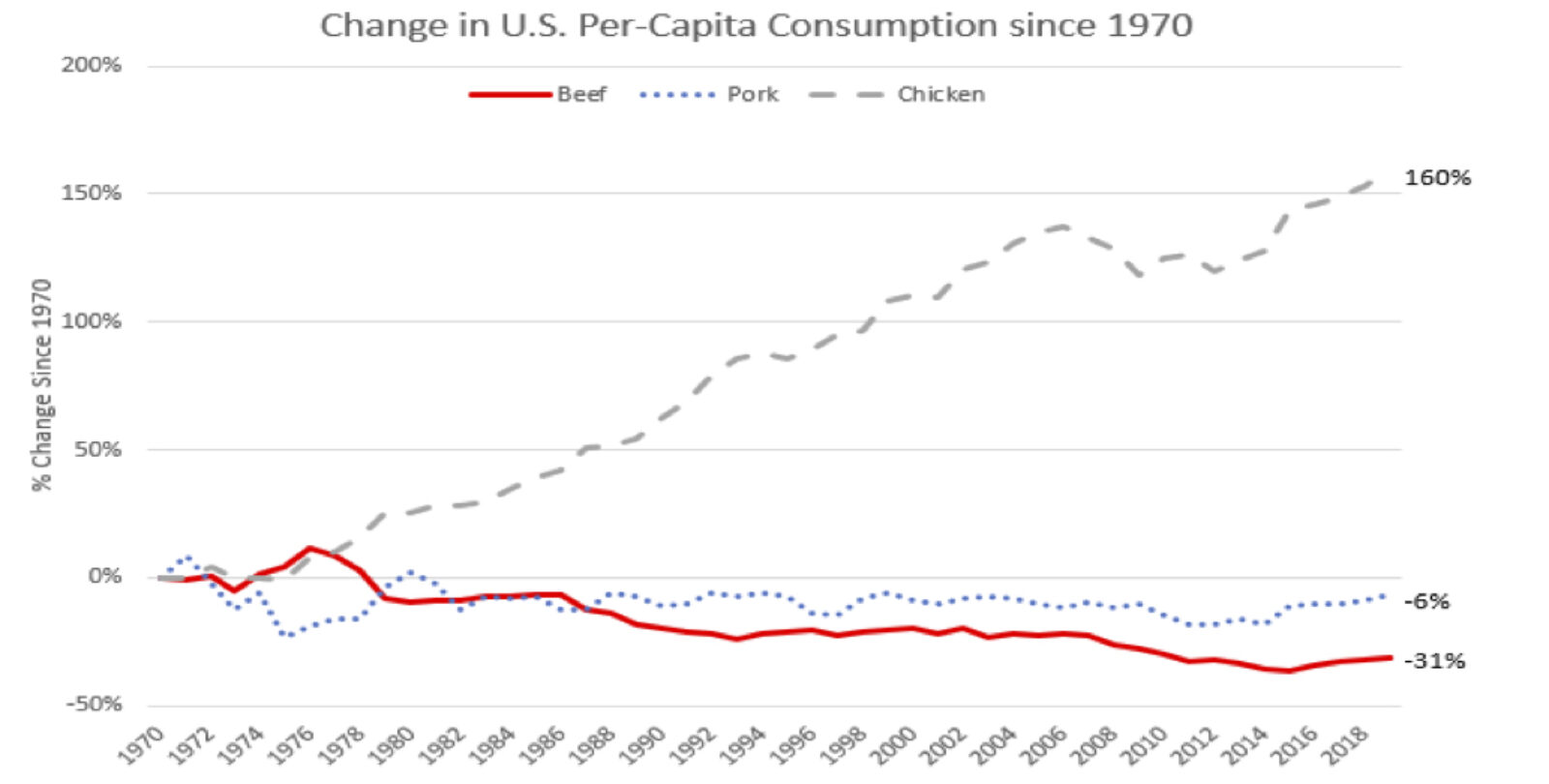 Consumption of chicken in the United States increased by 160% over the course of 50 years, compared to consumption of beef and pork, which decreased by 31% and 6%, respectively, according to a study from Kansas State University. 
Chicken is the preferred option in the American diet because of its affordability, a reputation as a healthier meat and because chicken farming produces fewer greenhouse gases. While one-half of survey respondents say they incorporate beef into their daily meals, one-in-six eats plant-based protein. Plant-based meat production — popular among younger generations — is likely to increase if producers can achieve prices closer to the cost of chicken. 
The cost of some plant-based options have already improved, and plant-based food companies can leverage their health and environmental benefits to attract consumers. Plant-based proteins scored the highest on animal welfare and health and environmental concerns in the study.