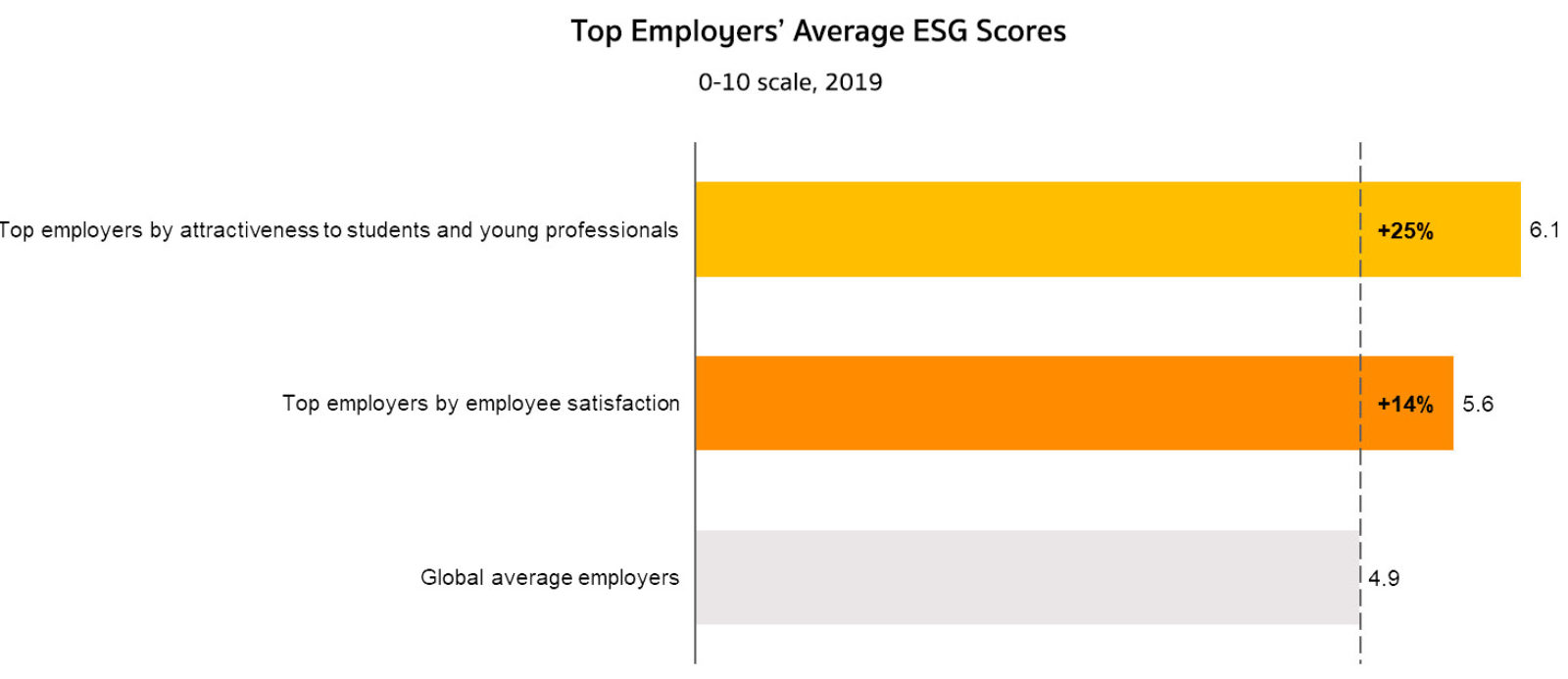 Employers with high environmental, social and governance (ESG) scores are better able to attract young talent and satisfy their employees compared to those with lower scores. The most attractive companies to young professionals have an ESG score 25% higher than average. 
Sixty-four percent of consumers will "buy or boycott a brand" based on its social or political stance, according to Edelman. This trend is especially prevalent with millennials and Gen Zers, who will represent 72% of the global workforce by 2029. "Some companies have been able to promote a culture of pride through their environmental or social performance, while others have had to deal with employee activism," according to researchers from Marsh McLennan Advantage. 
Greater commitment to ESG can also drive a higher quality of work and employee retention: Engaged employees "work harder, stay longer and seek to produce better results for the organization," according to research from Mercer. The importance of ESG is on course to strengthen, and as businesses emerge from lockdown and eventually seek to recruit, those with ESG initiatives will have a competitive edge over others.