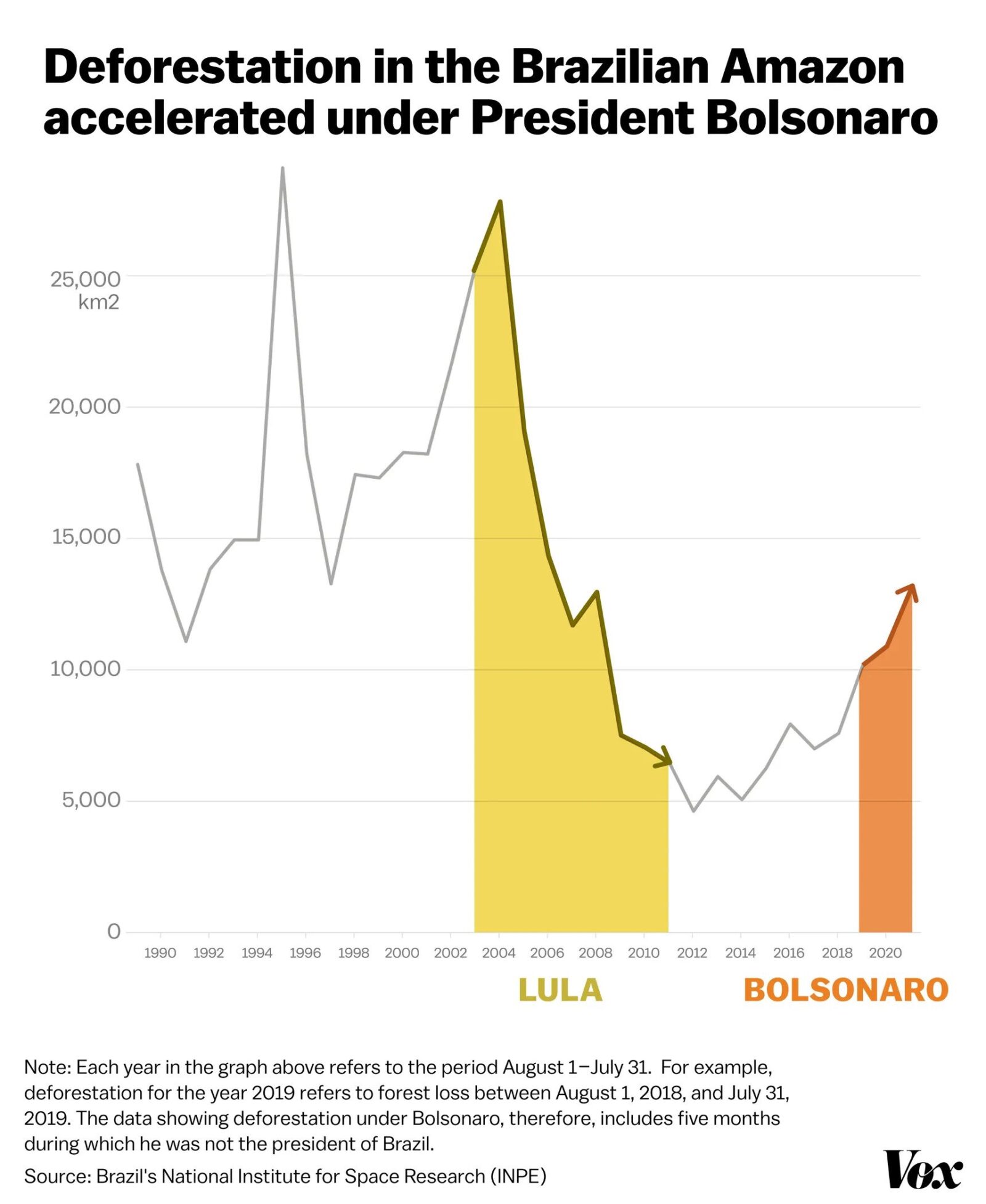 Source: Vox
Luiz Inácio Lula da Silva's victory over incumbent President Jair Bolsonaro in Brazil's presidential runoff election may have a huge impact on saving the Amazon rainforest. The Amazon, the largest rainforest on Earth and an important carbon sink, has lost 17% of its area to deforestation since the 1970s. More than half of the Amazon (60%) is in Brazil, causing some environmental advocates to say Brazil's election marks a turning point for the rainforest.
Under Jair Bolsonaro's presidential term, environmental protections were weakened while activities like illegal mining and man-made fires increased. Between 2019 and 2021, the Amazon lost more than 34,000 square km (8.4 million acres) — an area larger than Belgium. The loss was a 52% increase over the amount of deforestation three years prior.
Conversely, Lula pledged during his campaign to fight for zero deforestation. If he keeps his campaign promise, some analysts predict he could curb rainforest loss by 89% by 2030. During his previous terms, deforestation fell by about 70%. But whether Lula can reduce rainforest loss to zero also depends on Congress, which is now dominated by Bolsonaro's party.