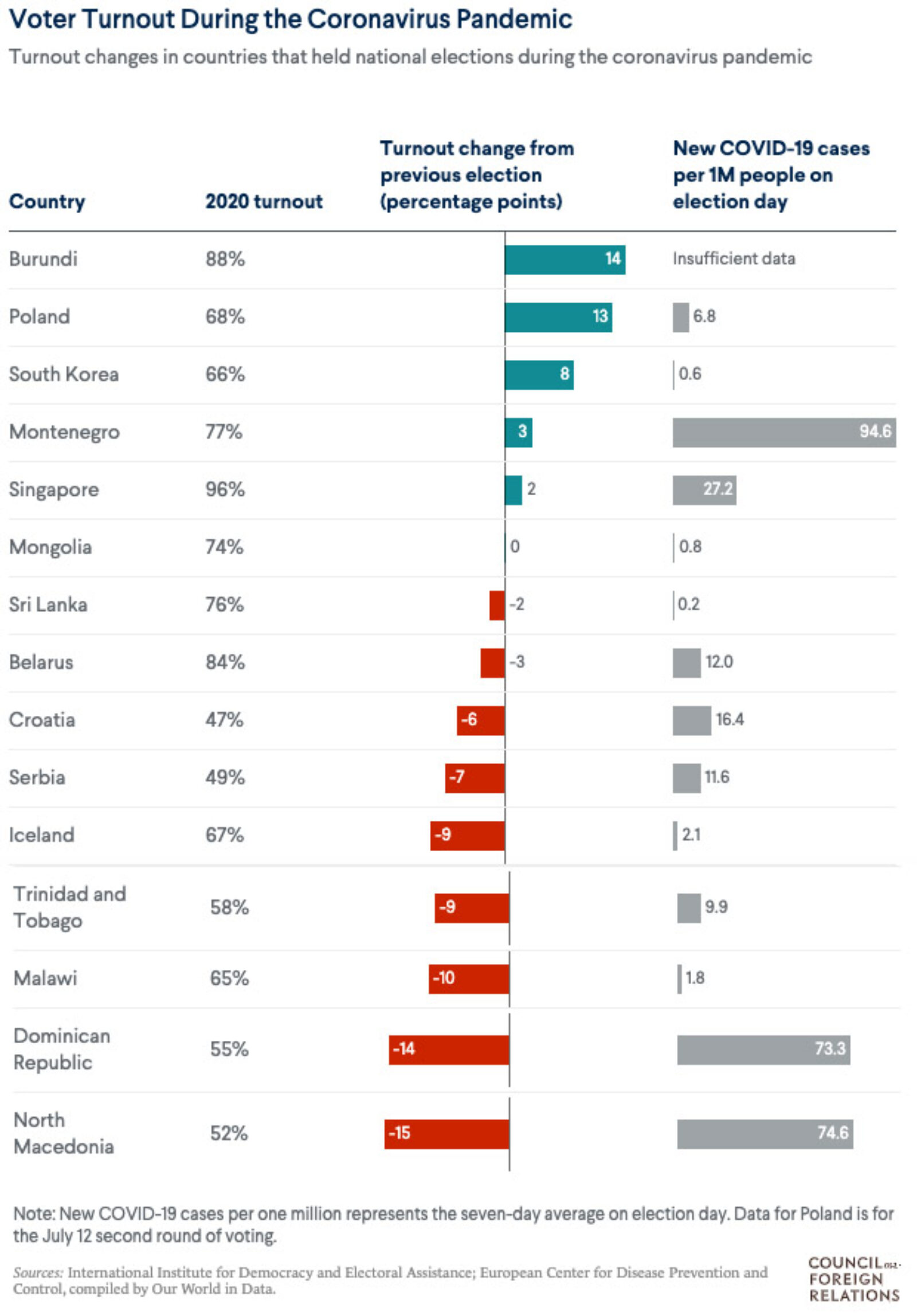 Around the world, countries are taking precautionary measures to make sure the COVID-19 pandemic does not affect voter turnout in elections. Earlier this year, the Dominican Republic and North Macedonia — each suffering from a high number of COVID-19 cases — both saw large drops in turnout from its previous election. In Burundi and South Korea, however, voter turnout increased, despite coronavirus-related concerns. 
To combat the spread of COVID-19, many countries required mask usage in polling stations, checked voters' temperatures, enforced social distancing and eliminated sharing materials. Other measures included staggering voter hours, providing alternative options to in-person voting and implementing special procedures for COVID-19 patients. However, most of these precautionary measures are expensive to implement, and countries have concerns about how to communicate such changes to voters.
Currently, more than 40 million ballots have already been cast in the upcoming United States presidential election. While the Pew Research Center found that the majority of registered voters are "very or somewhat confident that in-person voting places will be run safely, without spreading the coronavirus," most states are currently seeing a sharp increase in cases.