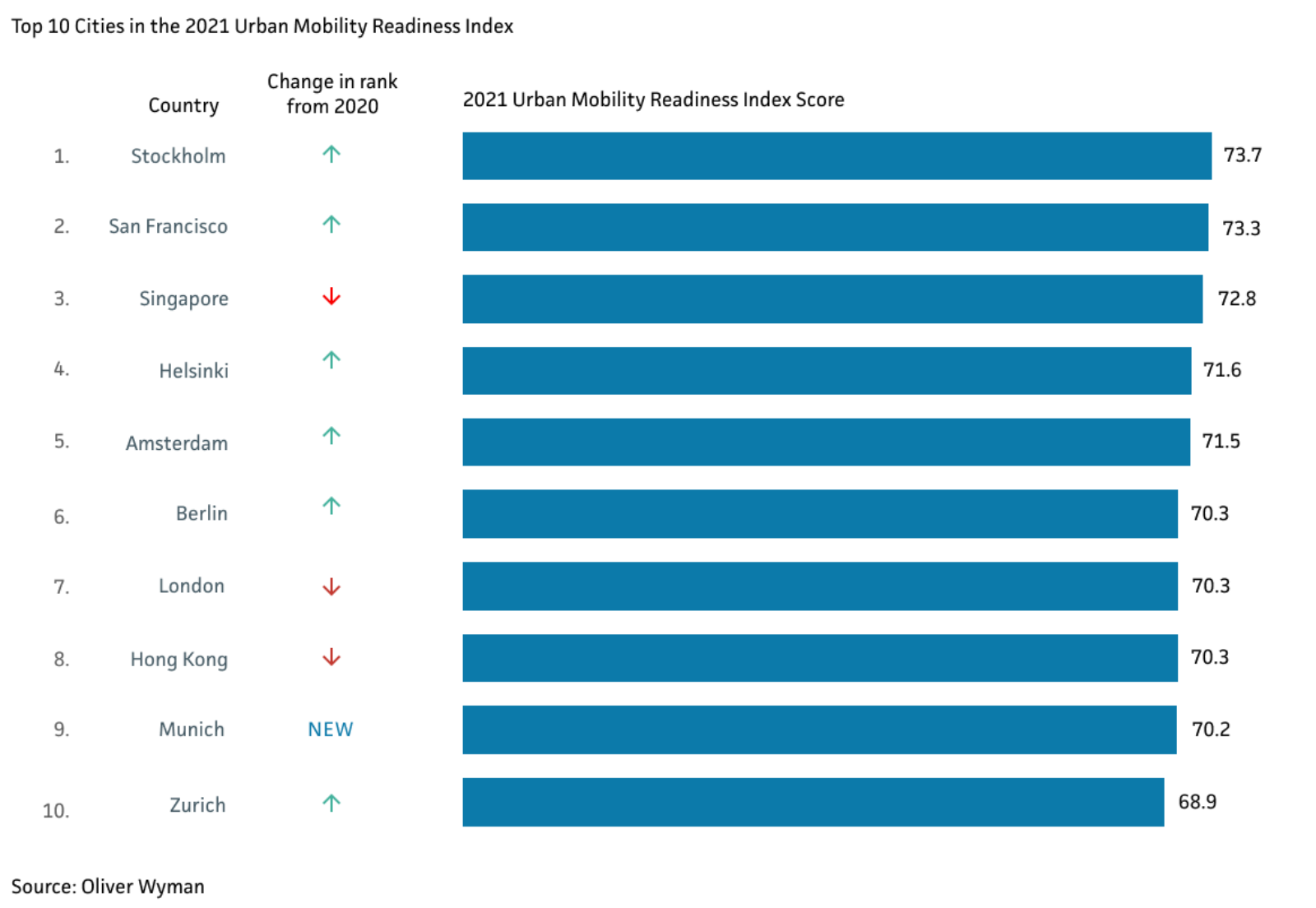 Stockholm, San Francisco and Singapore are the cities most ready to embrace mobile sustainability, says a new report by Oliver Wyman Forum and the UC Berkeley Institute of Transportation Studies.
According to the newly released 2021 Urban Mobility Readiness Index, these cities have invested in new technologies, such as electric vehicles, and now benefit from the shift to remote work following the pandemic. This has reduced congestion and allowed for more physically active mobility options. Stockholm, which topped the list, has invested in electrification and micromobility infrastructures, as more of its residents embrace a walking or cycling lifestyle.
Not in the top 10 is New York City, whose index score dropped as more people continue to move out of the state compared to before the pandemic. Those who stayed bought private vehicles due to restrictions and lack of trust in public transportation during the pandemic.