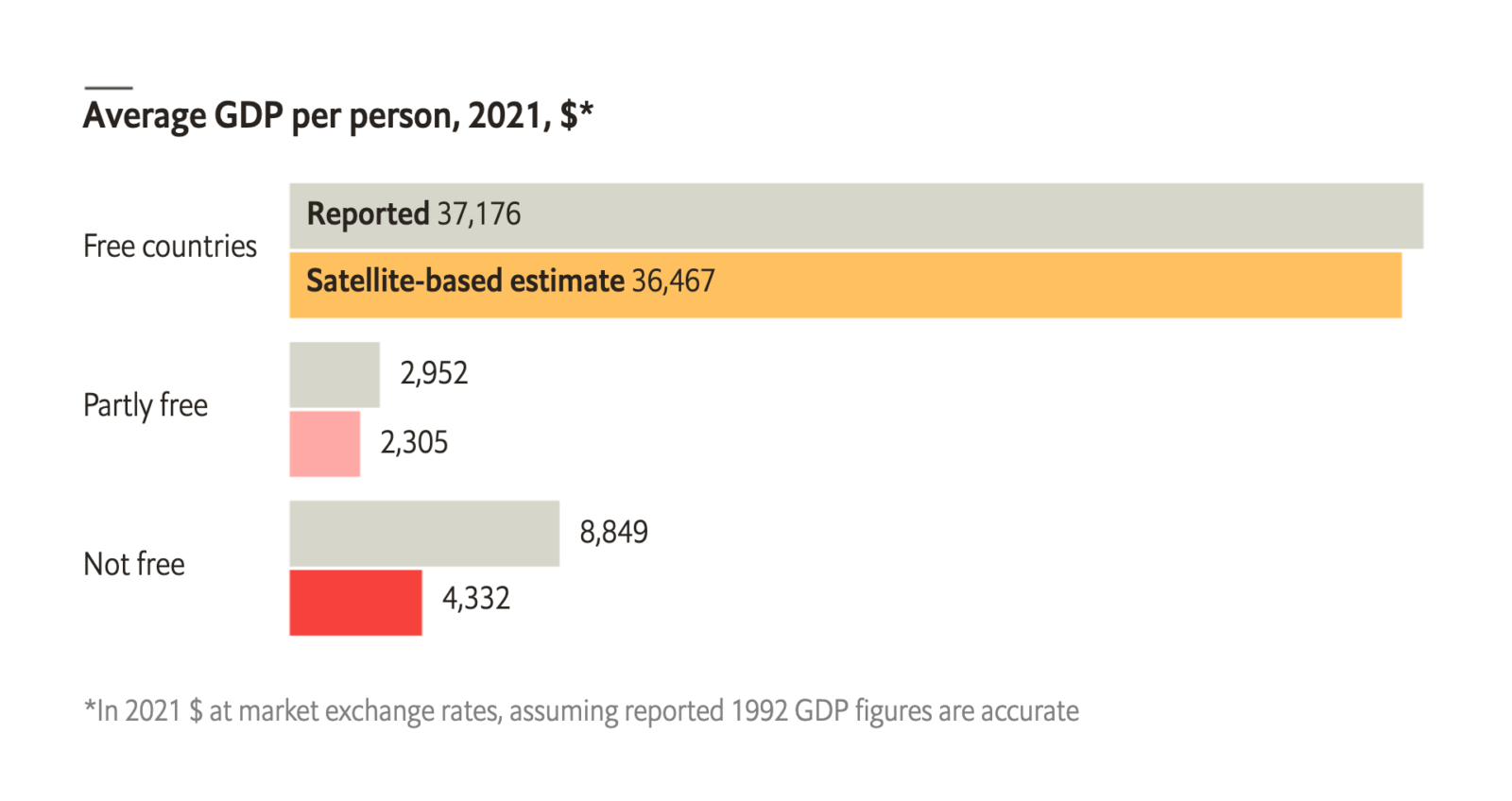 Source: The Economist
The economies of non-democratic countries have been growing twice as fast as countries with democracies, according to official gross domestic product figures, since 2002. But new research using satellite imagery reveals that non-democratic regimes exaggerate annual GDP growth by approximately 35%.
Assistant professor Luis Martinez, from the University of Chicago, used satellite imagery to determine the brightness of a country's lights at night, which strongly correlates with economic activity. In growing economies, more areas are lit up over time, whereas regions of conflict are darker, according to the IMF. Martinez found that even with the same amount of night-time light growth, autocracies reported higher GDP than democracies.
On average, autocratic countries reported GDP growth of 147%. But satellite data puts that GDP growth closer to 76%. Further research shows that differences between reported numbers and satellite data were more prevalent in more-easily manipulated figures like investment and government spending.
Only five democratic countries appeared on the list of the 20-fastest growing economies between 1992 and 2013, according to official numbers.
"If we rely only on the self-reported data, we'd conclude that autocracies are dramatically outperforming democracies economically," said Martinez in an interview. "But when you adjust the data based on my model, you get a much more nuanced picture: Democratic countries actually account for 10 of the 20 fastest-growing economies."