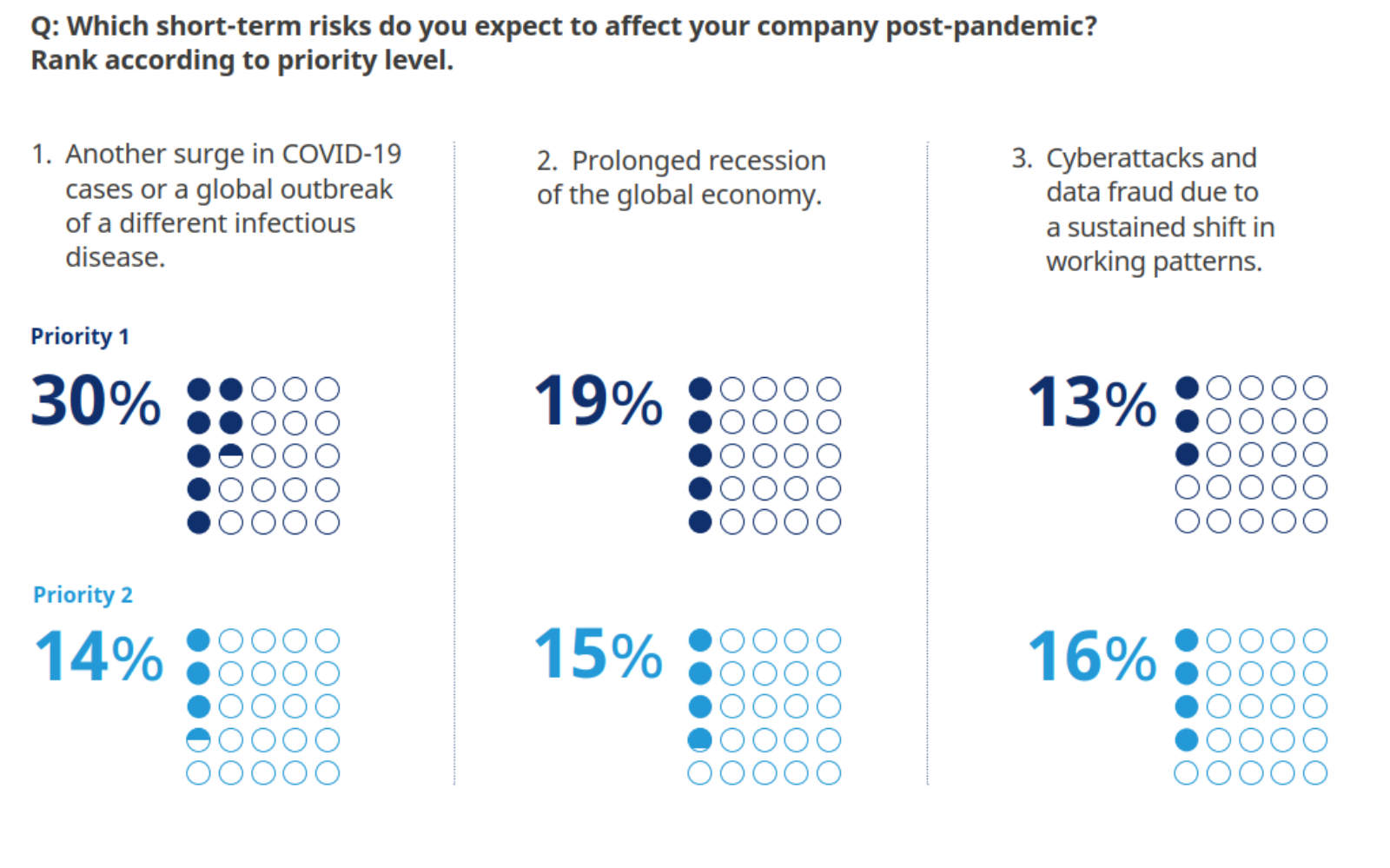 The ongoing COVID-19 pandemic remains top-of-mind for Indian business leaders, who are also concerned about the effects of a future public health crisis, according to the Excellence in Risk Management India: Advancing Towards Resilience report. 
The country saw its biggest wave of COVID-19 infections as the Delta variant took hold, peaking in April 2021. The Indian economy also struggled with the stresses of the pandemic more deeply than other major countries — contracting 7.7% in 2020, higher than the 3.5% decrease of the global economy. Understandably so, company leaders are planning to incorporate more risk-averse strategies heading into 2022.
Among leadership's top priorities in the new year are health measures to manage COVID-19 and upgrading risk management technology — the latter of which can incorporate models intended to predict and alleviate risks to an organization's business. As Indians worked from home due to the pandemic, they also faced increased risks from cyberattacks, which is also a top priority for business leaders in India.