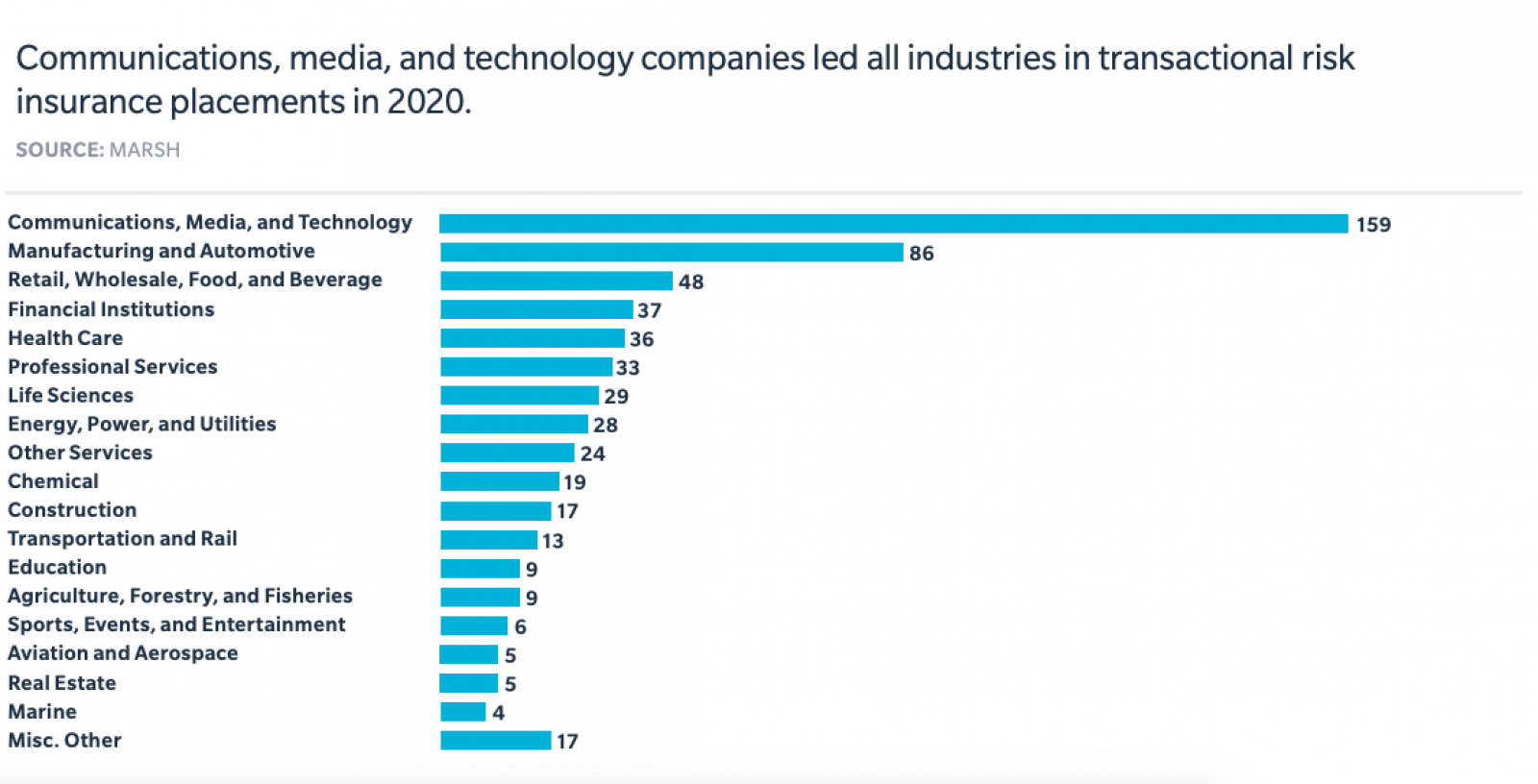 The communications, media and technology sectors held the highest number of insurance policies to protect M&A deals in 2020 according to new data from Marsh McLennan. Mergers and acquisitions in the technology sector held the most deal volume in the United States at $346.5 billion, a result of an increase in e-commerce, remote working and digital transformation in different sectors.
M&A activity in the U.S. was down 21% by value and 16% by deal count in 2020 compared to 2019. Despite this sudden halt in activity during the second quarter, transactional risk insurance in the U.S. and Canada reached record highs in the fourth quarter — ending in a total of $545 billion in deal value. Insurers shifted their focus to COVID-related impacts on companies.
The transactional risk insurance market will face multiple challenges in 2021, such as a continued increase in claims frequency and severity, rising costs and a focus by insurers on claims related to COVID-19.