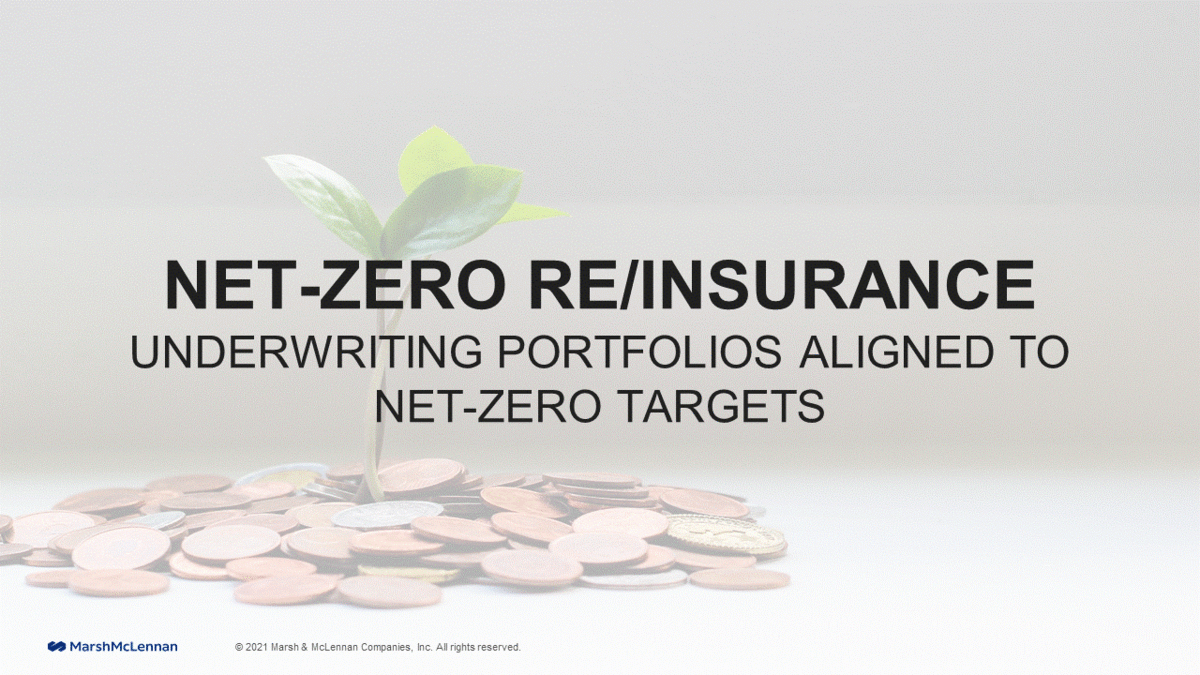 Several major insurers and reinsurers are committing to transitioning their underwriting portfolios to net-zero by 2050, as part of the newly formed Net-Zero Insurance Alliance (NZIA). 
Launched in July 2021, NZIA includes eight institutions with over $400 billion in gross written insurance premiums and $130 billion in gross written reinsurance premiums. These figures account for 22% and 59% of global gross written insurance and reinsurance premiums among listed carriers, respectively. 
The reinsurance sector is highly concentrated. Consequently, net-zero commitments among a small number of the largest reinsurers place the reinsurance sector some way ahead of the insurance sector. In turn, this is expected to increase pressure on insurers to align their underwriting portfolios with net-zero. Over time, those that do not may find it harder to cede risks to net-zero-aligned reinsurers.