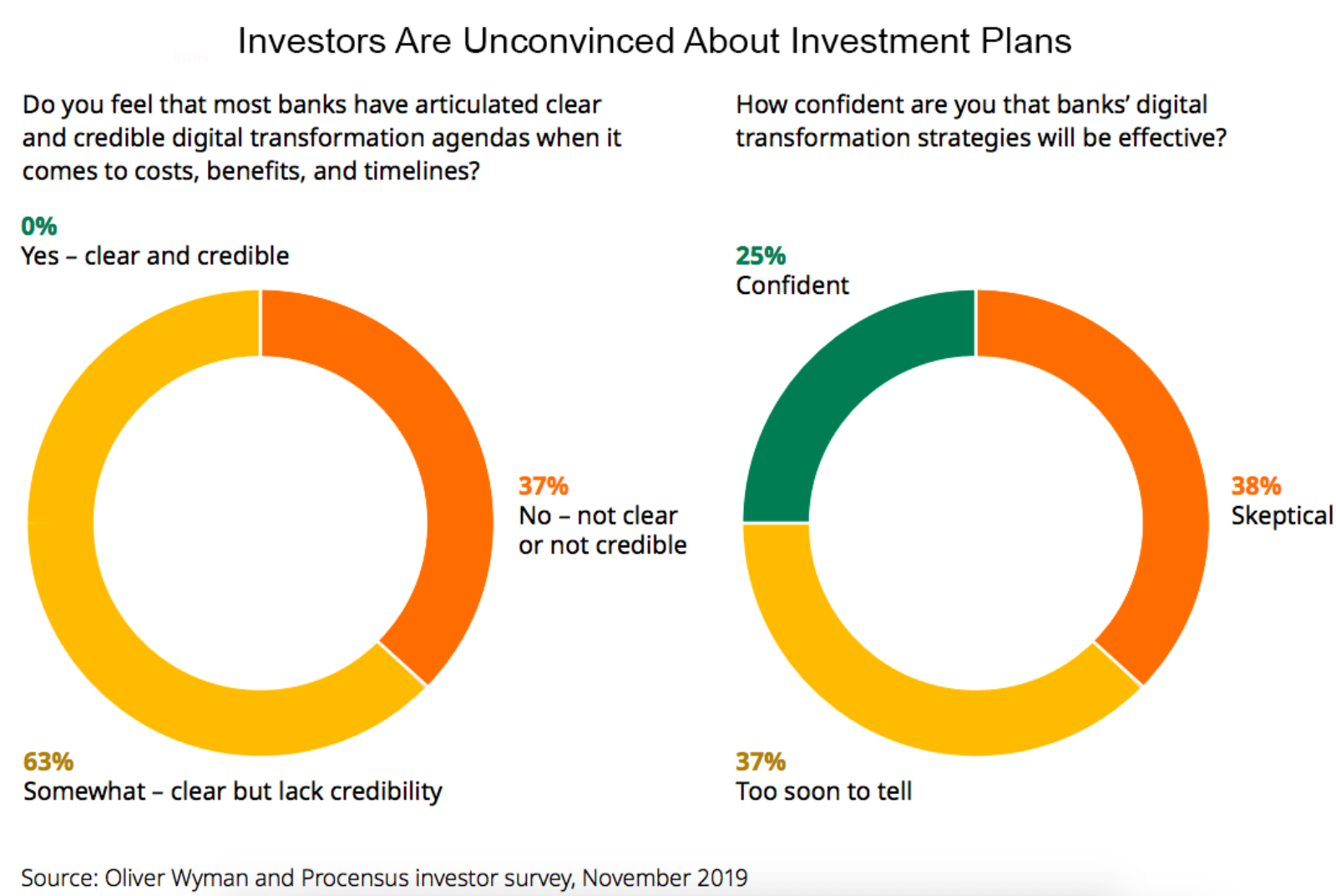 Seventy-five percent of investors lack confidence in the digital transformation strategies of banks, according to Oliver Wyman's The State of the Financial Services Industry 2020.
Astonishingly, none of the investors surveyed for the report said that banks' transformation plans — which can include everything from automation to customer-centric design, data analytics and cloud-based services — were both clear and credible. A data-driven articulation of digital transformation agendas was the missing element, the survey found.
While 80% of investors surveyed for the report consider digital transformation important when making investment decisions, they haven't been equipped with the necessary metrics to be confident in banks' plans, the report notes. 
As the finance industry increasingly turns to digital products for service provision, the report says, transition agendas must clearly outline the following:
Products or services for the proposed investment

Purpose of the investment

Required resources

Expected results

Data that supports the plan, with proof that the benefits will outweigh the costs 
Ultimately, investors need to see a strong correlation between transformation and operating profitability to support banks' plans to transition to digital.