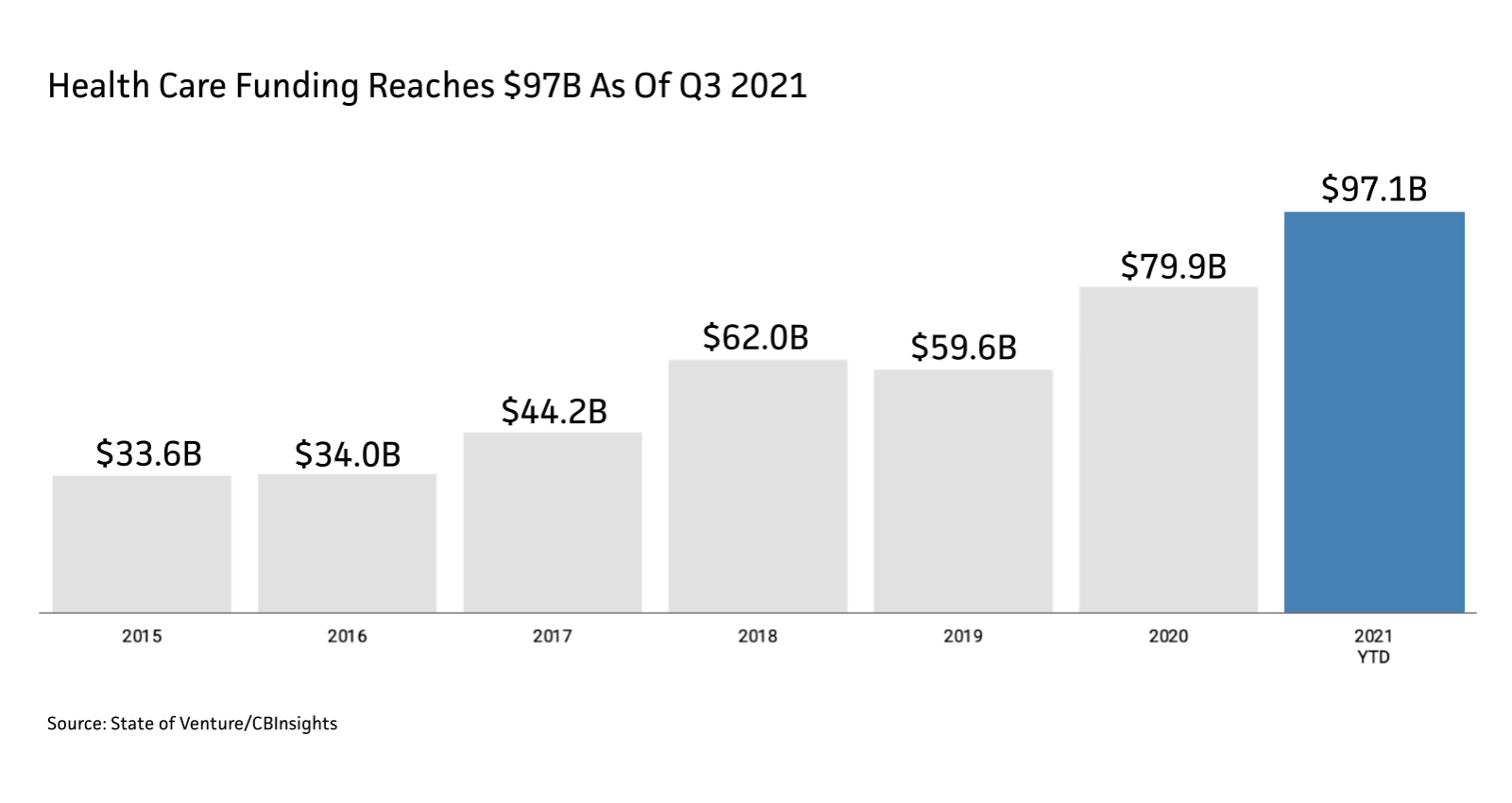 Funding in health care companies reached a record $97.1 billion dollars as of Q3 2021 — more than any other industry and 22% of total dollars raised, according to CBInsight's State of Venture report. One-in-5 dollars funded went into health care companies as public health continues to be a point of focus societally.
Among the top companies to receive funding in 2021 were drug development companies like Abogen. Located in China, the company has invested in its mRNA vaccine production to bolster China's COVID-19 response. Its vaccine, unlike others from Moderna and Pfizer, purportedly does not require cold storage for seven days. Companies have also been investigating using the mRNA vaccine to treat other diseases such as shingles and, potentially, cancer.
Other health care companies are looking to artificial intelligence. Olive, a Texas-based company, raised $400 million in 2021 and aims to automate tedious tasks as health care workers deal with a second year of burnout. The cross-section of AI and health care has positive potential, such as detecting anomalies in X-rays or MRI/CAT scans, but also worrying aspects such as reinforcing gender bias.