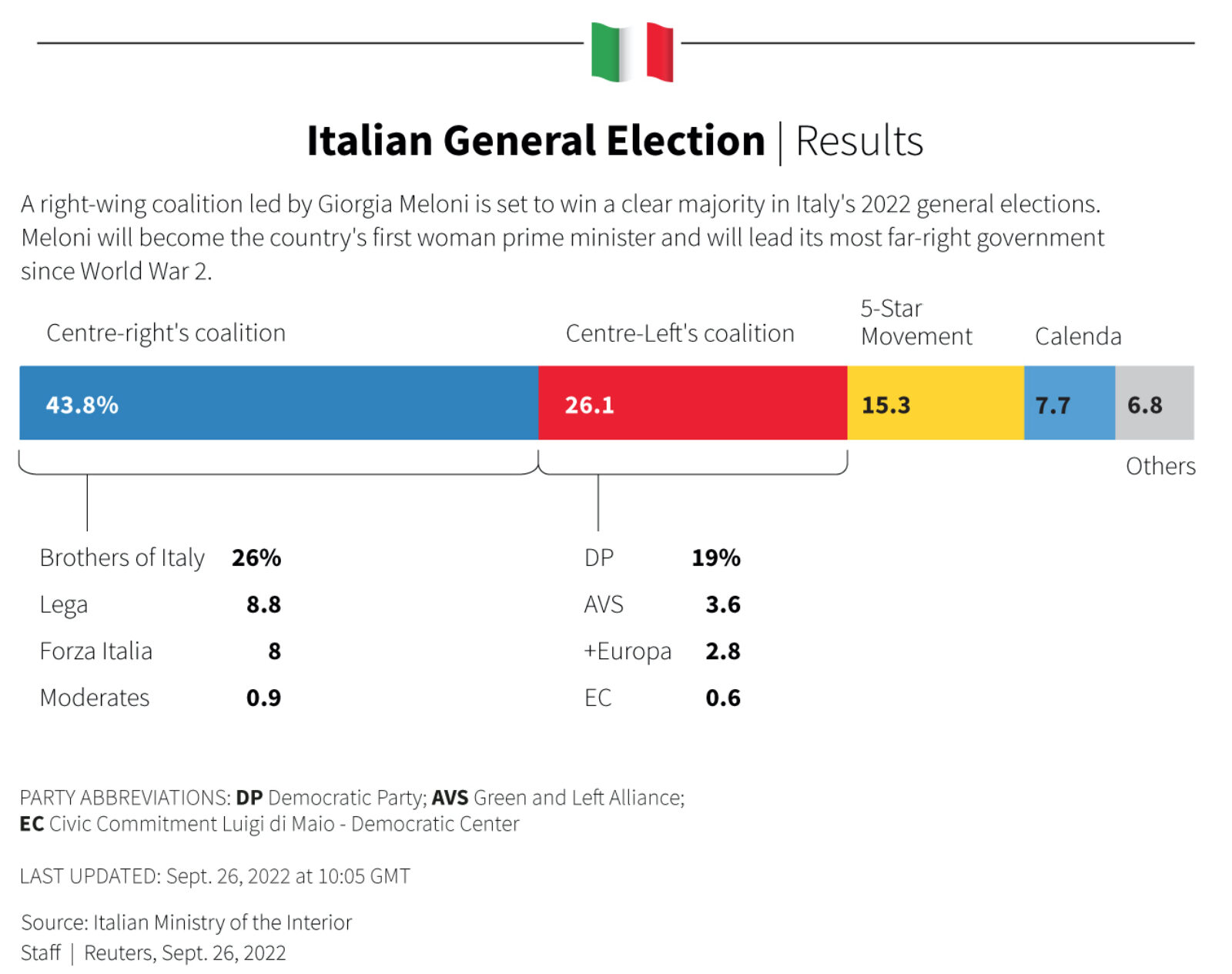 Italy elected its most right-wing government since World War II in Sunday's election, according to the latest vote tallies. Giorgia Meloni's Brothers of Italy party won the majority (26%) of the vote, setting Meloni on course to be the country's first female prime minister. 
A right-wing coalition between the Brothers of Italy, Matteo Salvini's far-right Northern League, and Silvio Berlusconi's center-right Forza Italia won the majority of the seats in the Senate and the Chamber of Deputies, with around 44% of the vote. Italy's center-left alliance received 26% of the vote, though the center and center-left parties individually won more votes than the right. In the previous 2018 election, the Brothers of Italy, a party with neofascist origins, won only 4% of the vote.
The 2022 election was triggered by a vote of no confidence in outgoing prime minister Mario Draghi, who resigned in July despite winning the confidence vote. Italy's national unity government lasted 18 months before falling apart under the pressure of parliamentary infighting, debt, a cost of living crisis, and the Ukraine conflict.
Meloni has pledged her support for Ukraine and NATO. But the Northern League and Forza Italia's reportedly close ties to Russia, and admiration for Russian President Vladmir Putin, have caused concern among Western allies about a right-wing shift in Europe.