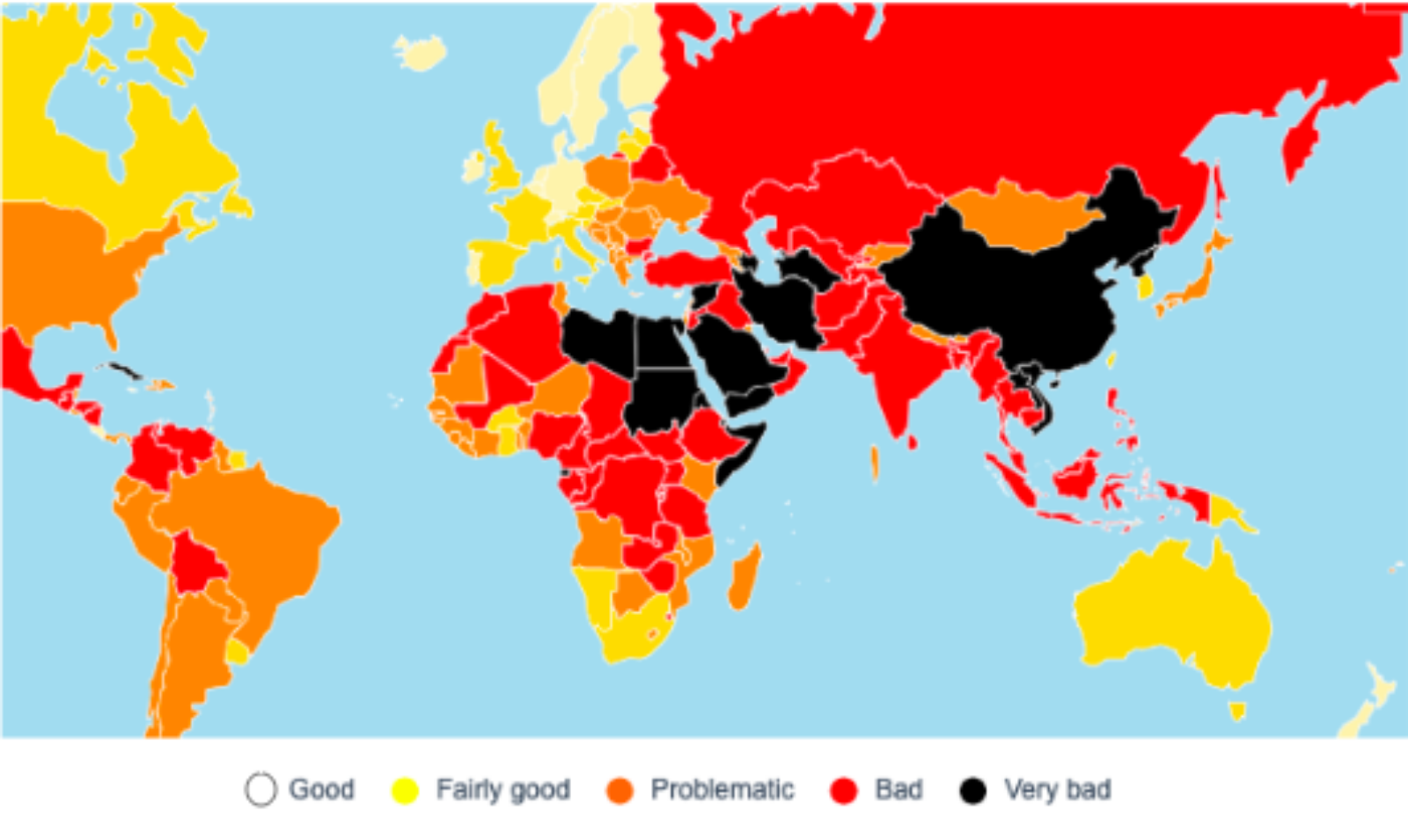 The number of journalists killed worldwide reached a 16-year low in 2019, according to Reporters Without Borders. Forty-nine journalists were killed this year, down from 80 journalists killed on average over the past two decades.
In its annual Press Freedom Index, the NGO cited a de-escalation in several war zones, such as Syria and Iraq, as the main reason behind the drop. Deterioration of press freedom continues, however, across the world and is cause for alarm, the Paris-based NGO states.
Major economies in the United States, India and Brazil all saw their press freedom rankings slip as tense political climates created difficult working environments for journalists. The Asia-Pacific region, however, showed mixed results, with Australia sliding in the rankings and Malaysia seeing marked improvement. "Malaysia … highlight[s] the degree to which political change can radically transform the climate for journalists and how a country's political ecosystem can directly affect press freedom," the report read.