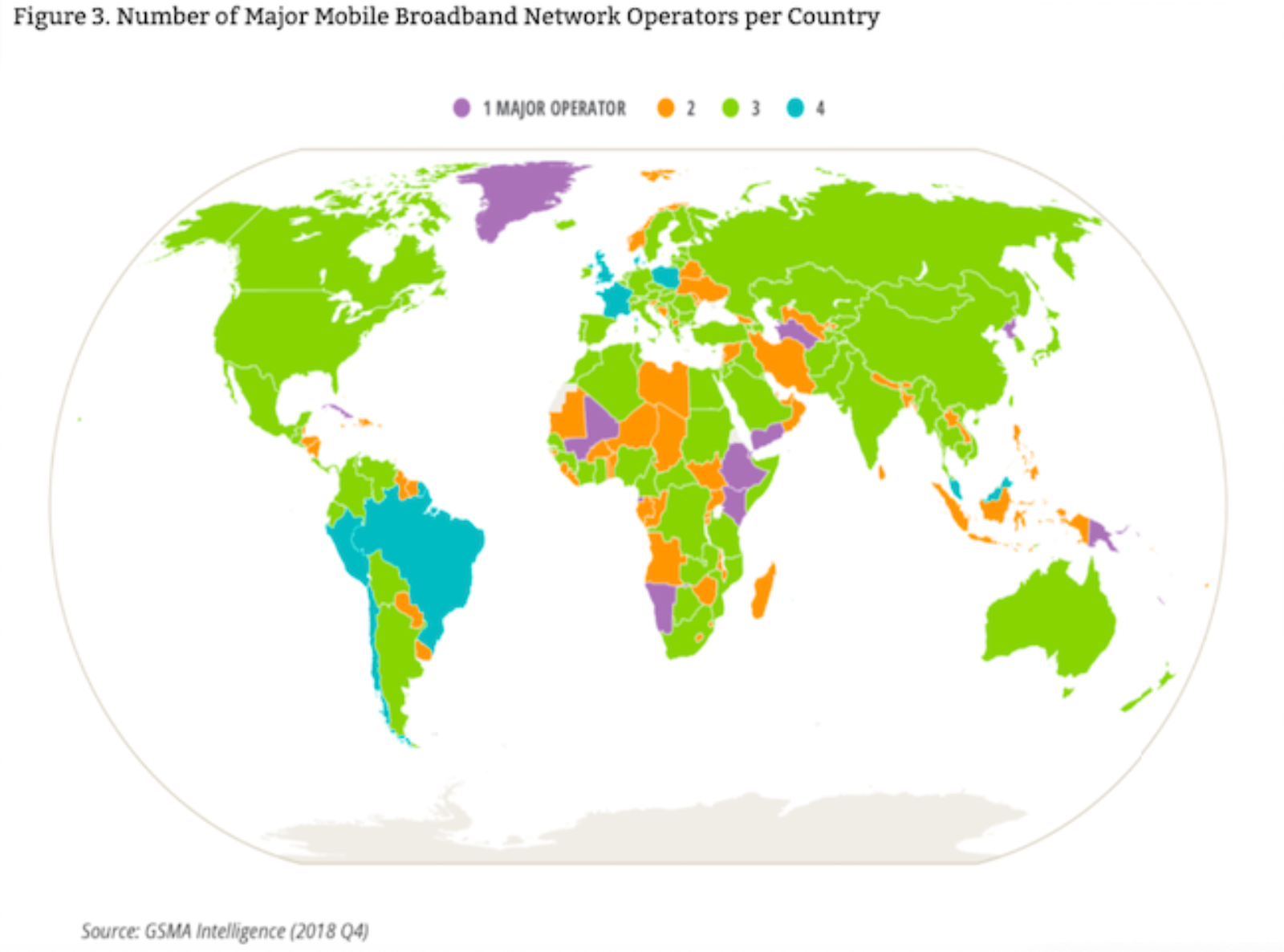 "Consolidated broadband markets … are keeping prices high and putting life-changing internet access out of reach for hundreds of millions of people," according to the Alliance for Affordable Internet (A4AI), which just released its 2019 Affordability Report.
Some 900 million people live in low- and middle-income countries "where the cost of internet access is kept high by consolidated markets," A4AI says. Residents of those countries pay an average of $3.42 per GB of data more than those living in countries with competitive markets, it finds. 
A4AI urges action to reduce broadband inequality. "If governments and companies take steps to increase market competition, they can dramatically boost the number of people able to access the internet," it says.