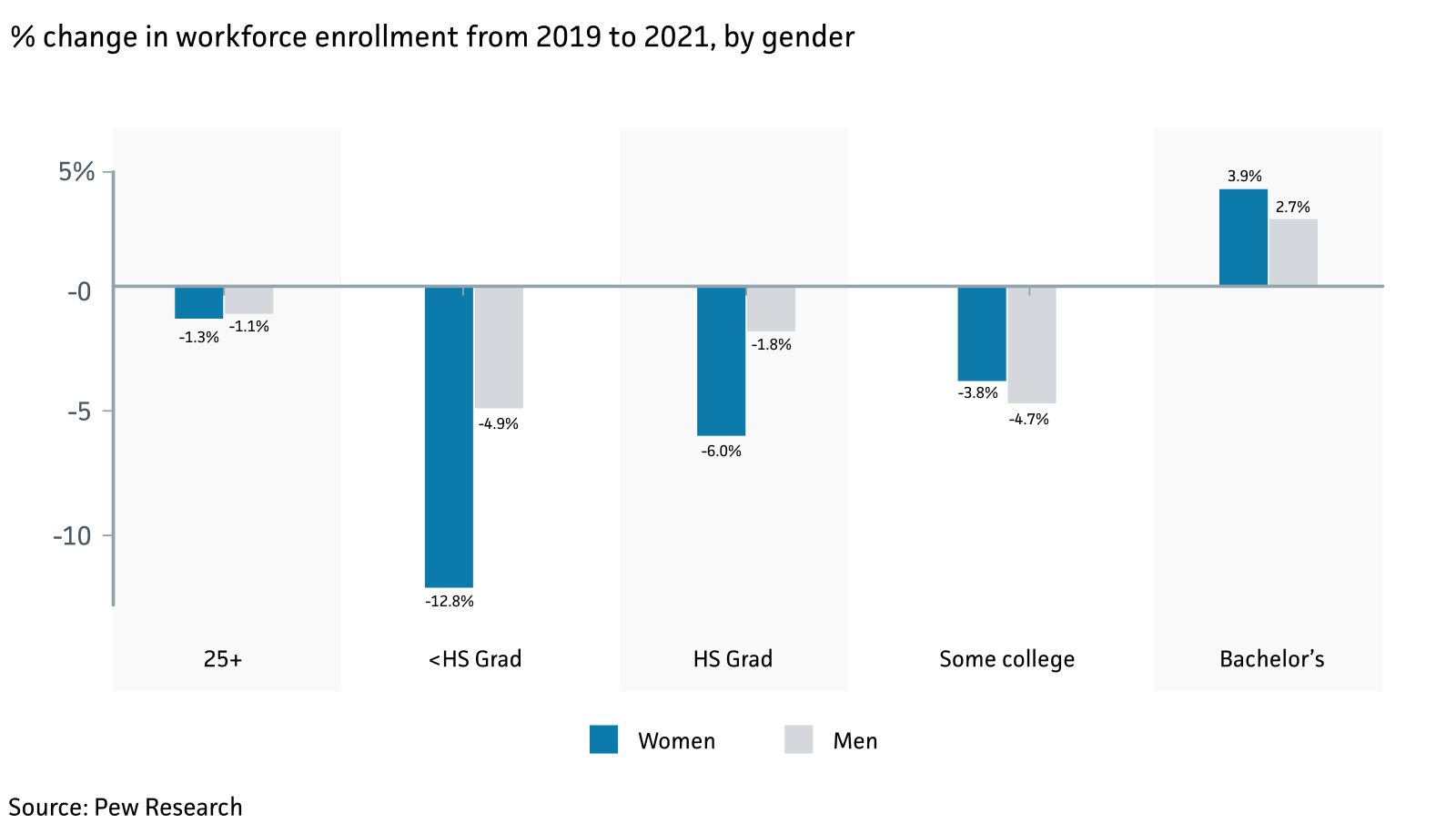 The pandemic affected the workforce differently depending on people's gender and education status, according to new research from Pew. In 2021, the percentage of women aged 25 or older in the workforce dropped by 1.3% compared to 2019's numbers, and those with high-school degrees were more likely to leave the workforce than their college-graduate counterparts.
In 2021, the percentage of high-school-educated women in the workforce dropped by 6% compared to 2019. Their male counterparts saw just a 1.8% decrease in the workforce. The difference is even more drastic for those who are not high school graduates: In this category, there are 4.9% fewer men and 12.8% fewer women in the workforce.
The difference may be explained by the gender balance in industries affected by the pandemic. The health-care industry, for instance, is 60% women, and many workers are dealing with burnout after two years under stress. The same gender imbalance can be found in the food preparation and personal service occupations, per Pew.