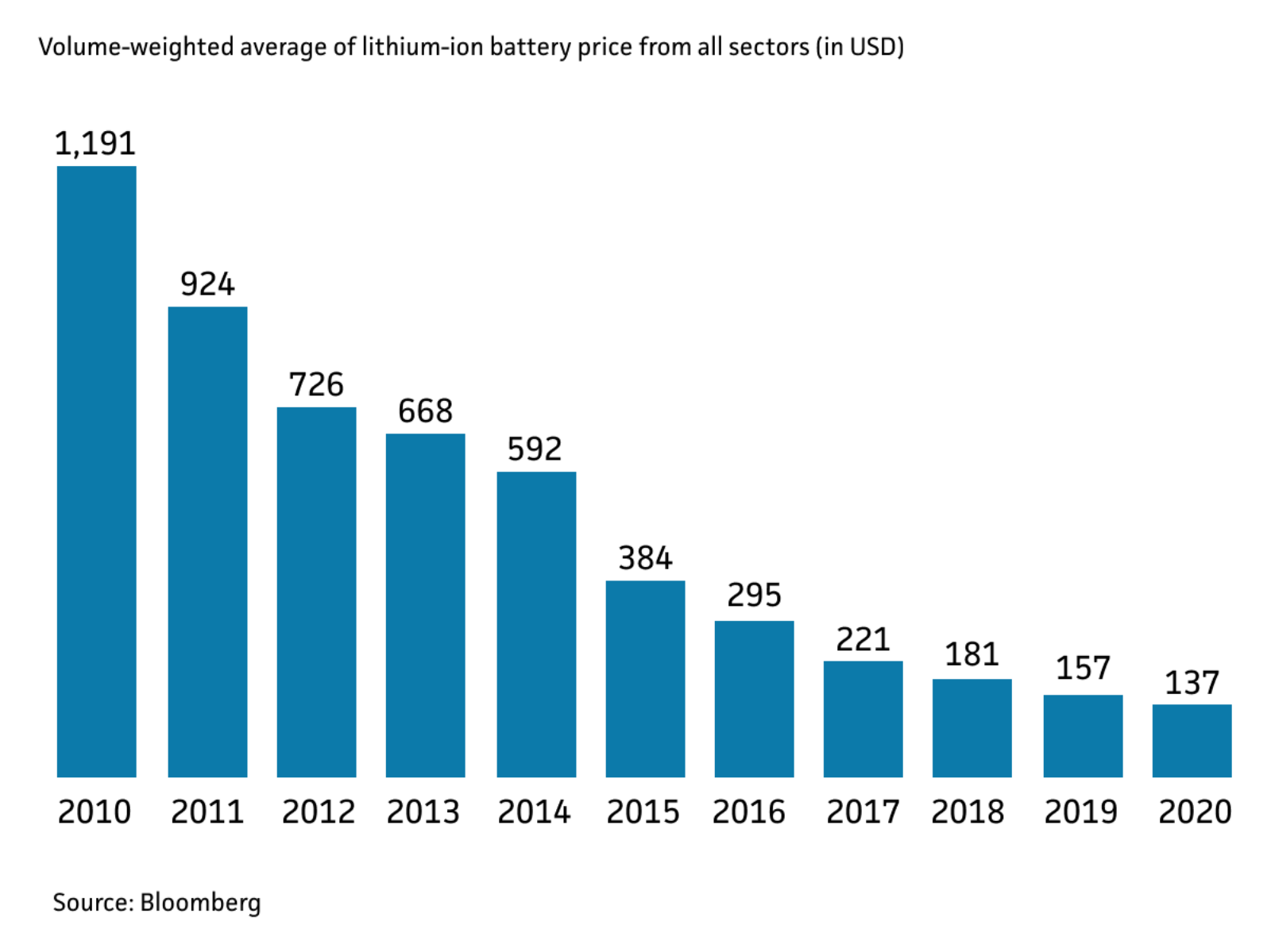 The average price of a lithium-ion battery has fallen more than 88% since 2010. What once cost more than a thousand dollars now costs less than $200, according to numbers from Bloomberg.
Companies like Tesla have made advancements in making battery technology available to mass consumers. The Powerwall, for instance, has solved a problem that long troubled the clean energy market: that solar power is most plentiful when people are least likely to be home — throughout the day. With cheap lithium-ion batteries, solar power can be stored and used when people come home to watch TV, cook dinner and engage in other activities that use up electricity.
Inexpensive batteries also increase the appeal of mass-market electric vehicles, which consumers have shown resistance to due to "range anxiety" — the notion that electric vehicles can only go so far without recharging. A decade of advancements in battery technology means that clean energy, along with its potential to contribute to a net-zero future, is now becoming more affordable.