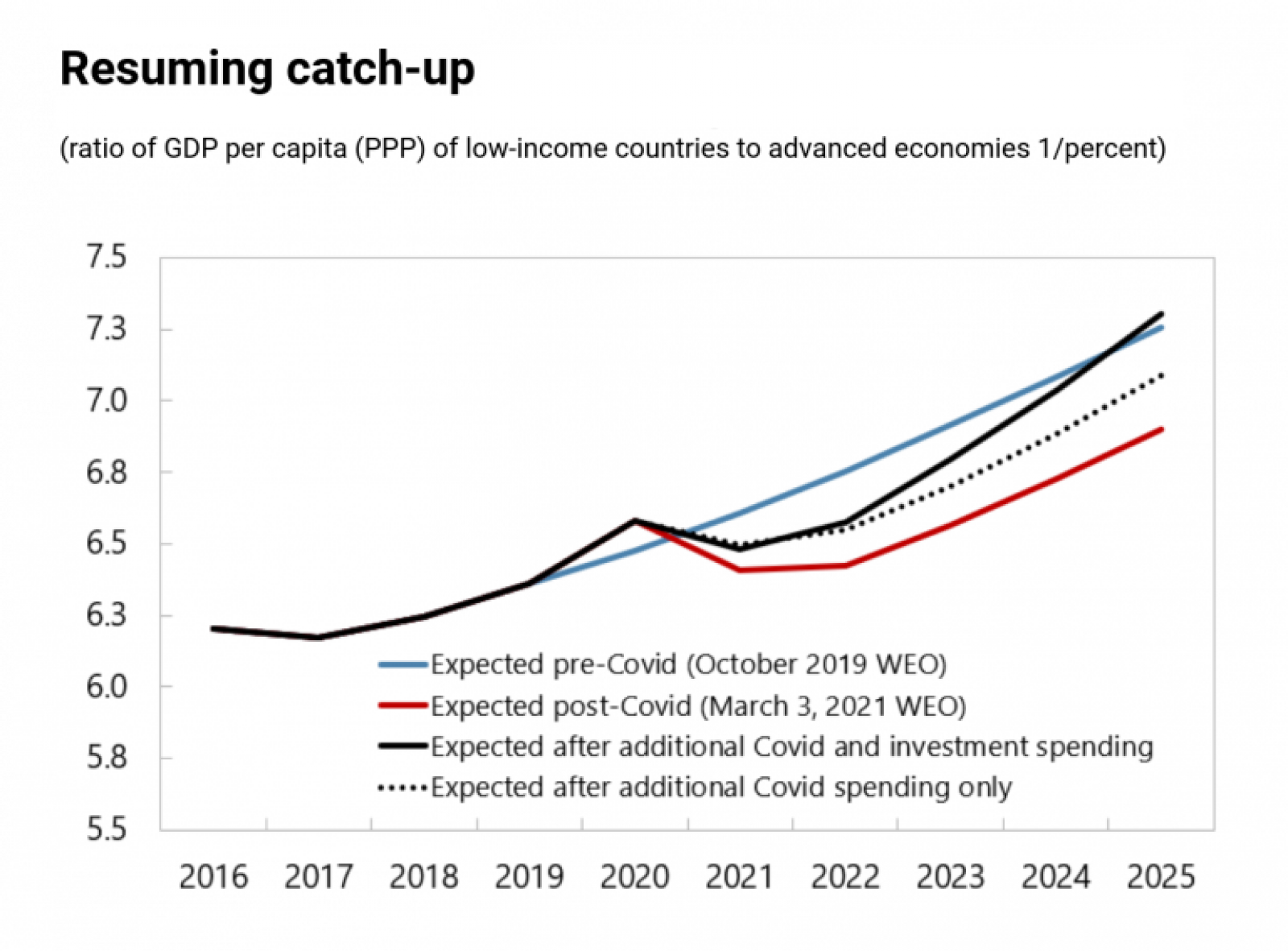 Note: All spending assumed to be broken down into 50% public consumption and 50% public investment
Low-income countries need around $200 billion between now and 2025 to sufficiently respond to the COVID-19 pandemic. The IMF estimates that these countries — especially in the Middle East, Central Asia and sub-Saharan Africa — would need an additional $250 billion to catch up to the advanced-economy level of response — with another $100 billion set aside for any unplanned risks.
The pandemic took a heavy toll on low-income countries because of already limited access to financial resources, lack of monetary policy support, heavy reliance on specific sectors and escalated debt levels. The $550 billion would allow these countries to distribute vaccines more widely, respond to financial distress and better manage productivity performance.
The international community provided short-term assistance to these countries by supporting banking systems on debt-service relief. For low-income countries to have a shot at recovery, however, the IMF states that "there will need to be a coordinated, multifaceted, strong response" to help support these countries with vaccine distribution, technological advancements and climate risks.