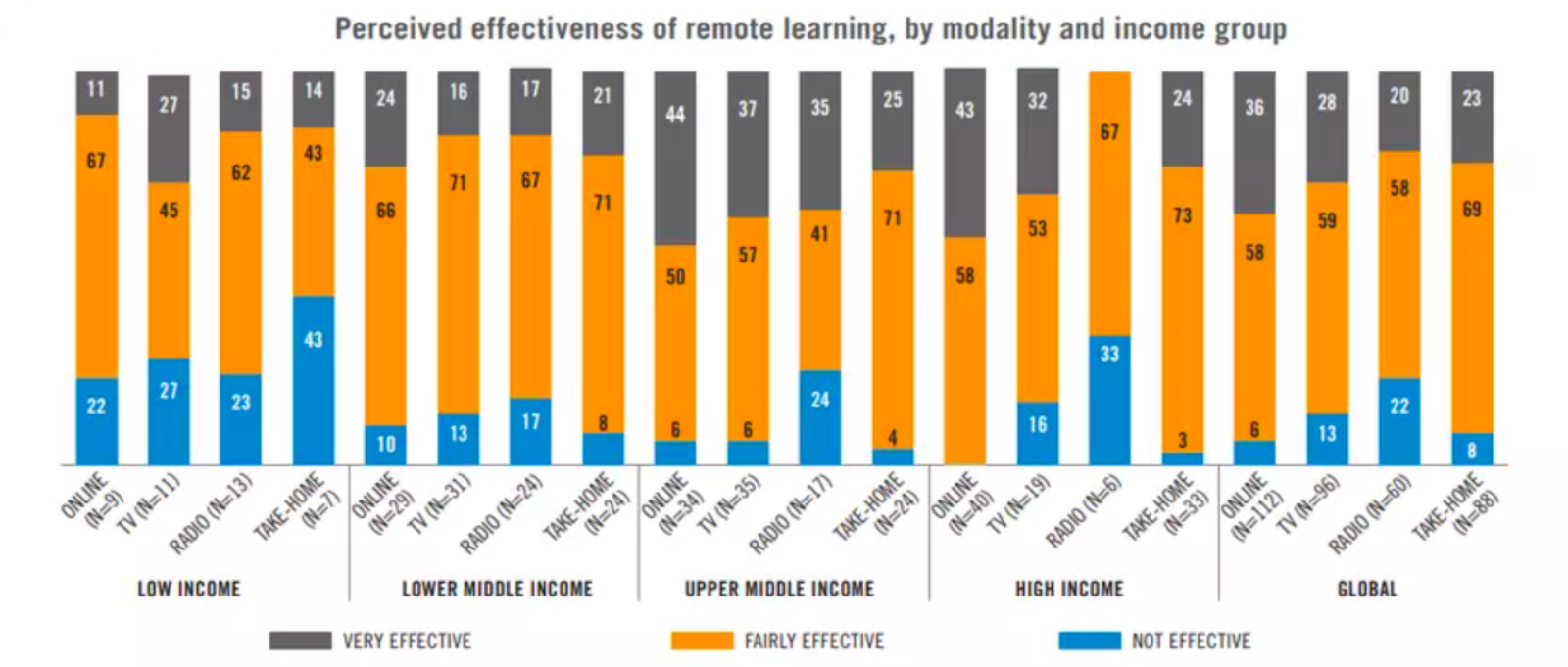 By mid-April 2020, 94% of students worldwide were affected by COVID-19. In two surveys of more than 100 countries, online learning platforms were scored 58% fairly effective and 36% very effective. But lower-income households share a different experience: This group is more likely to express that remote learning has not been effective during the COVID-19 pandemic. 
The pandemic has prompted educators and students to adapt to new learning methods and technology. But low-income households are less likely to have access to technologies that allow for a sufficient adaptation to remote learning. In response, some education companies are creating learning content that can be accessed on SD cards and 2G and 3G networks. One company distributes donated smart devices for free to children with limited or no access to online education. 
Since reopening, some schools have adopted a hybrid approach to learning — a trend that may continue after the pandemic, as investments in some education technology companies reached into the billions in 2020.