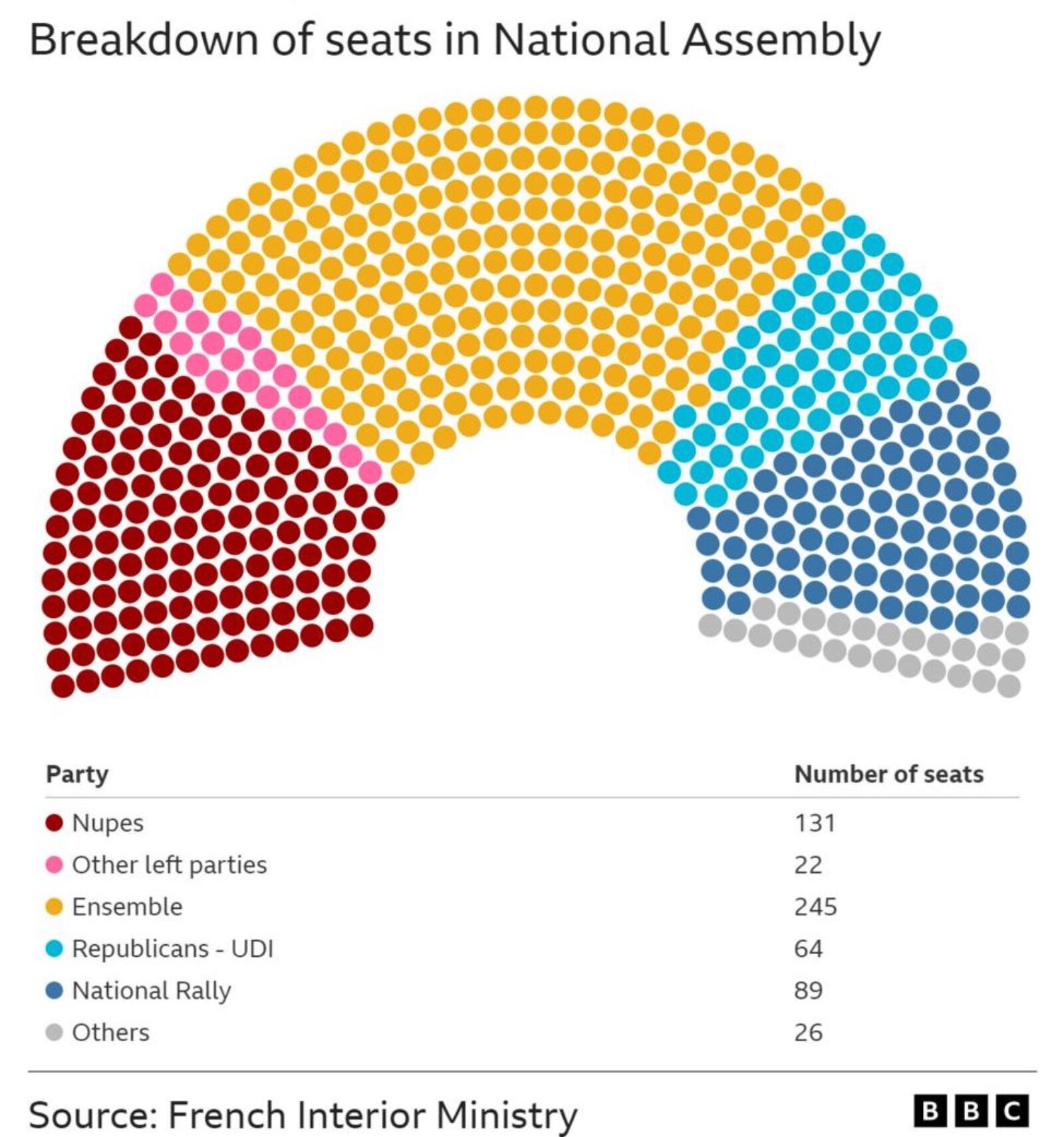 President Emmanuel Macron lost his absolute majority in the French National Assembly after voters gave more seats to the far left and right in Sunday's legislative elections. President Macron's centrist coalition held onto 245 seats in the lower Parliamentary house, well short of the 289 seats needed to maintain a majority. The loss of dozens of seats will cause friction in the president's second term as he negotiates with opposition parties.
Far-left leader Jean-Luc Mélenchon successfully brought together more mainstream left parties with the Communist and Greens into an alliance called NUPES (New Ecological and Social Popular Union). NUPES now has 131 seats in the Assembly, making it the largest opposition force in France.
Marine Le Pen and her far-right National Rally party also gained ground, turning eight seats into 89. Le Pen, who lost the presidential election to President Macron in April, helped win the record number of seats for the National Rally with her efforts to attract voters during her presidential campaign.