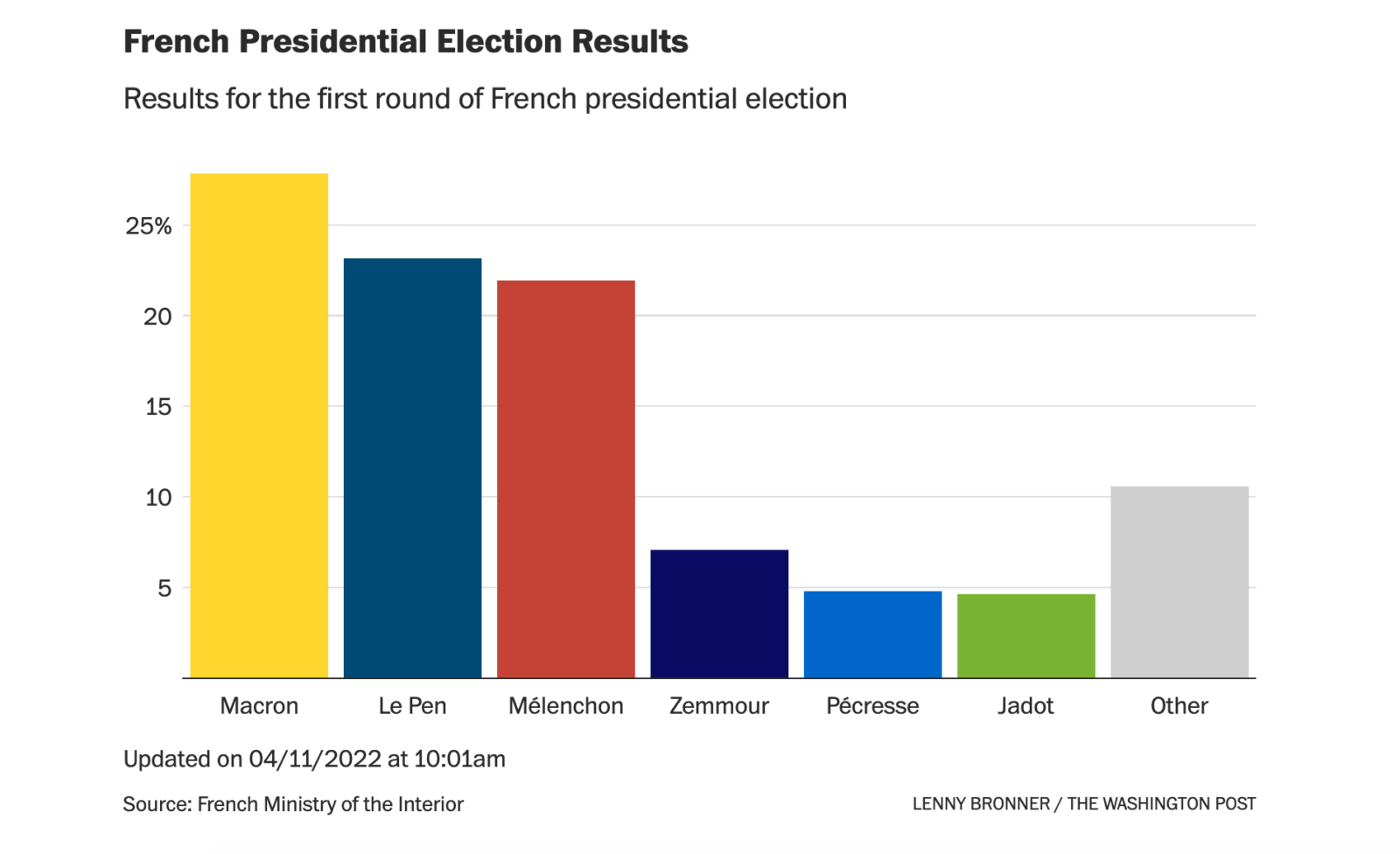 France's sitting president Emmanuel Macron won the first round of the French presidential elections, with 28% of the vote. However, right-wing candidate Marine Le Pen came in a close second with 23%. Left-wing candidate Jean-Luc Mélenchon came in third with a surprisingly strong 22% of the vote, but not enough to qualify for the runoff. Since no candidate won the majority of the vote in the first round, the elections will head to a runoff on April 24. 
The results from Sunday night set up a repeat of the 2017 runoff between Macron and Le Pen, when Macron won the presidency. But opinion polls show that Le Pen is closer to Macron in this election, with only a few percentage points difference between the two candidates. The two traditional French political parties, the Socialists and the Republicans, got less than 10% of the vote, showing the continuing rise in the popularity of more extreme parties on the left and the right. 
The French presidential election results will have a significant impact on European politics, as EU leaders respond to Russia's continued attacks on Ukraine. Macron has backed sanctions against Russia, while Le Pen has raised the impact they have on the rising cost of living.