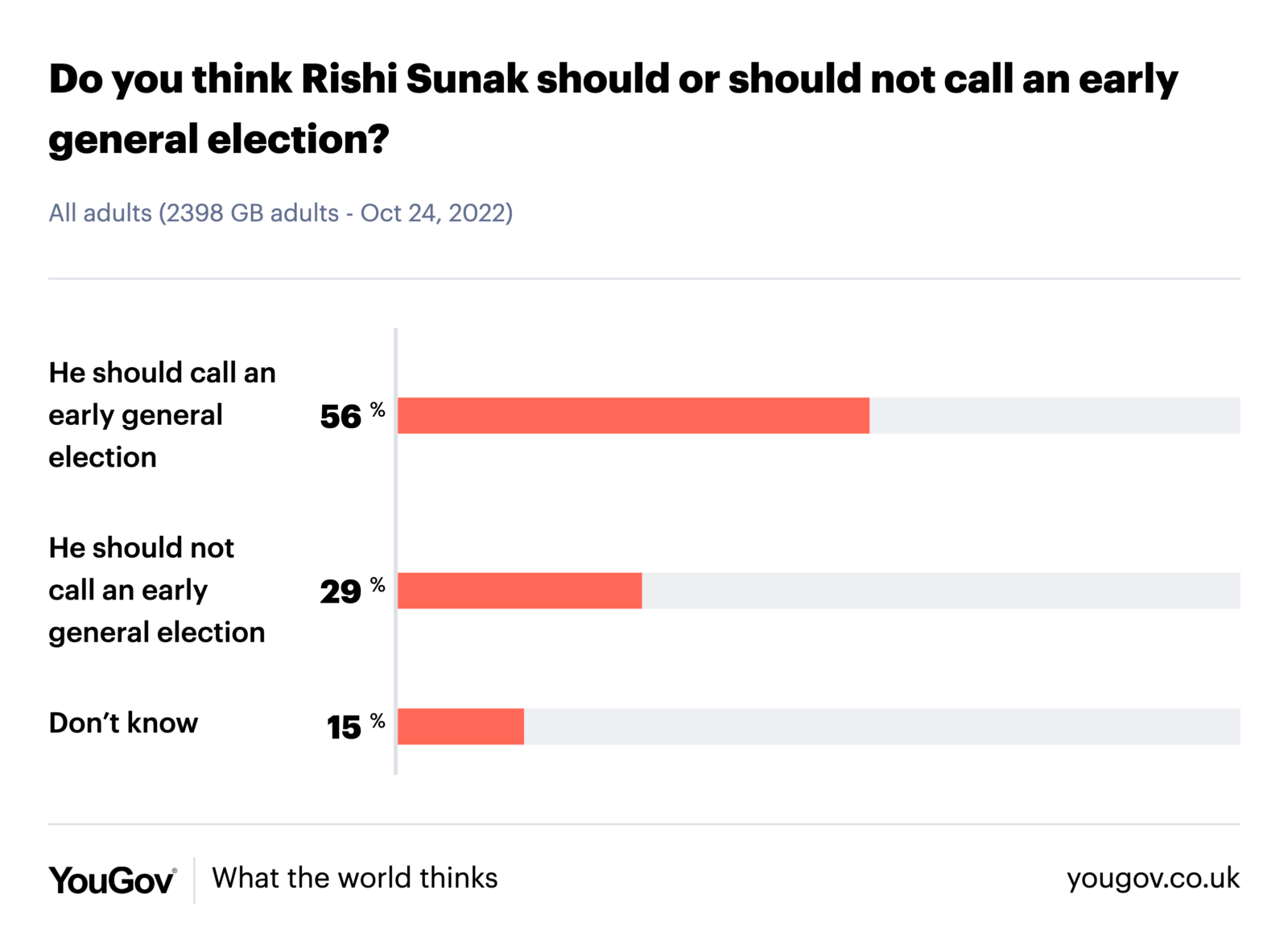 According to a new survey by YouGov, more than half of British adults think that new Prime Minister Rishi Sunak should call an early general election, rather than waiting until one is legally required. The poll, sampling opinions of 2,398 adults, shows near unanimous majorities in favor of calling an election across region and gender. The only surveyed demographic that did not fully align was age: 60% of those aged 18-24 and 66% of those aged 25-49 preferred calls for an early election; 50% of adults over 65 disagreed.
In his first public remarks as prime minister, Sunak reiterated that he would focus on stability and unity for the country. However, the BBC reports that the new prime minister told his party's ministers behind closed doors that he had "ruled out" calling for an early general election, despite strong demands from the opposition Labour Party. 
The next general election must be called by January 2025 as the last one was held in ​​2019, which Boris Johnson and the Conservative Party won in a landslide, garnering the greatest share of popular vote of any party in a general election since 1979. Current polling shows that has flipped — some polls now show the largest public preference for Labour in a quarter-century.