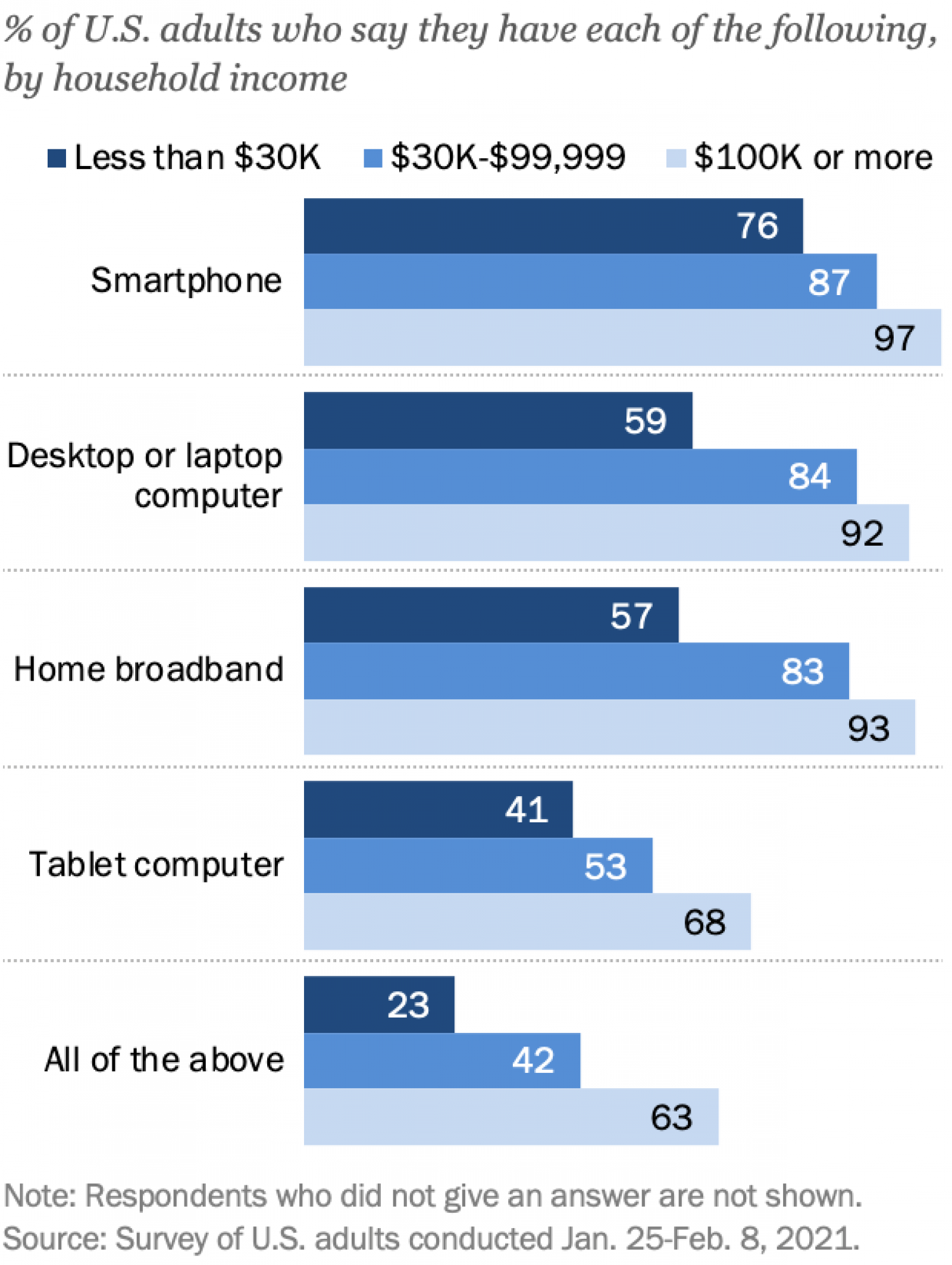 Forty-three percent of people with a household income of $30,000 or less do not have internet access at home, whereas ninety-three percent of households earning $100,000 or more have internet access, according to a Pew Research Center survey.
This digital divide is persistent in the United States, creating a barrier to digital information, education and products and services for lower-income Americans. Early this year, 27% of lower-income adults had access to a smartphone but did not have broadband internet at home — a 12% increase in eight years. Meanwhile, only 6% of households earning $100,000 or more were categorized in this group.
COVID-19 exposed disparities in online access in the U.S. as daily activities, like work and school, were abruptly moved online. Families with lower incomes faced a greater challenge to make the transition since they rely more heavily on mobile devices and often lack reliable high-speed internet. As remote work and education become more permanent, new technologies, like 5G, will need to be accessible to everyone "through early investments and targeted deployments" to prevent future economic and academic gaps.